Promising Color & Quality
At Nawkaw, we are all about color. Seriously, our mission statement reinforces that! We want you to be able to express yourself and your ideas through the color of your structure. We are able to match any color and will work with you until you get the perfect stain color you desire. 
Project: Kingsbury Medical Centre
Location: Kitchener, Ontario, Canada
This medical building got a major upgrade! Nawkaw's expert color treatment turned this gray, concrete building into an extraordinary display of fresh, vibrant color with a beautiful wood grain contrast. Nawkaw Certified Stain Applicators provided a natural and dark grey base, bright neon green accents as well as created the faux-wooden look that fools visitors from any distance.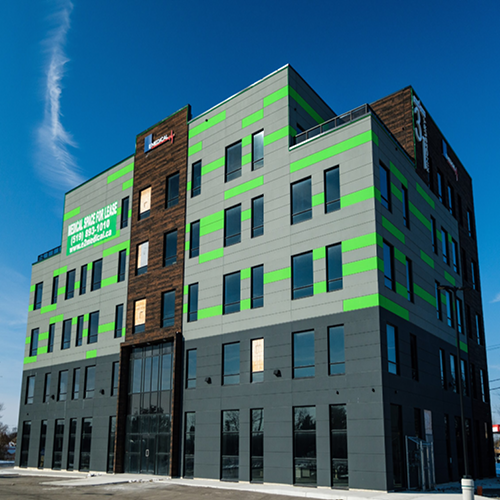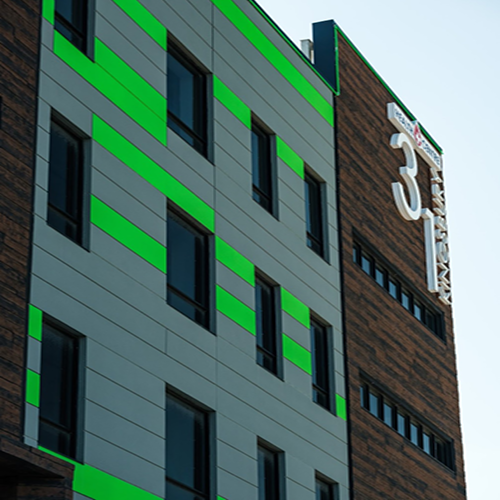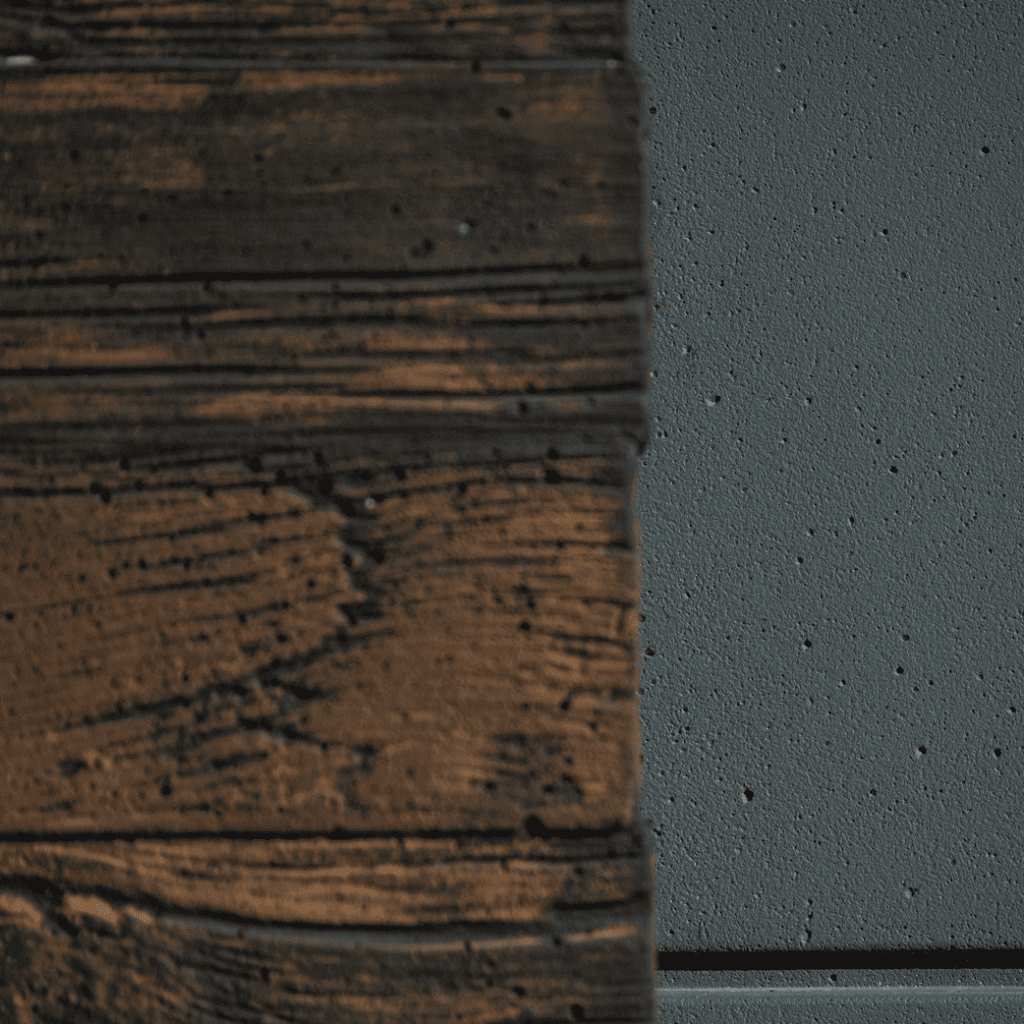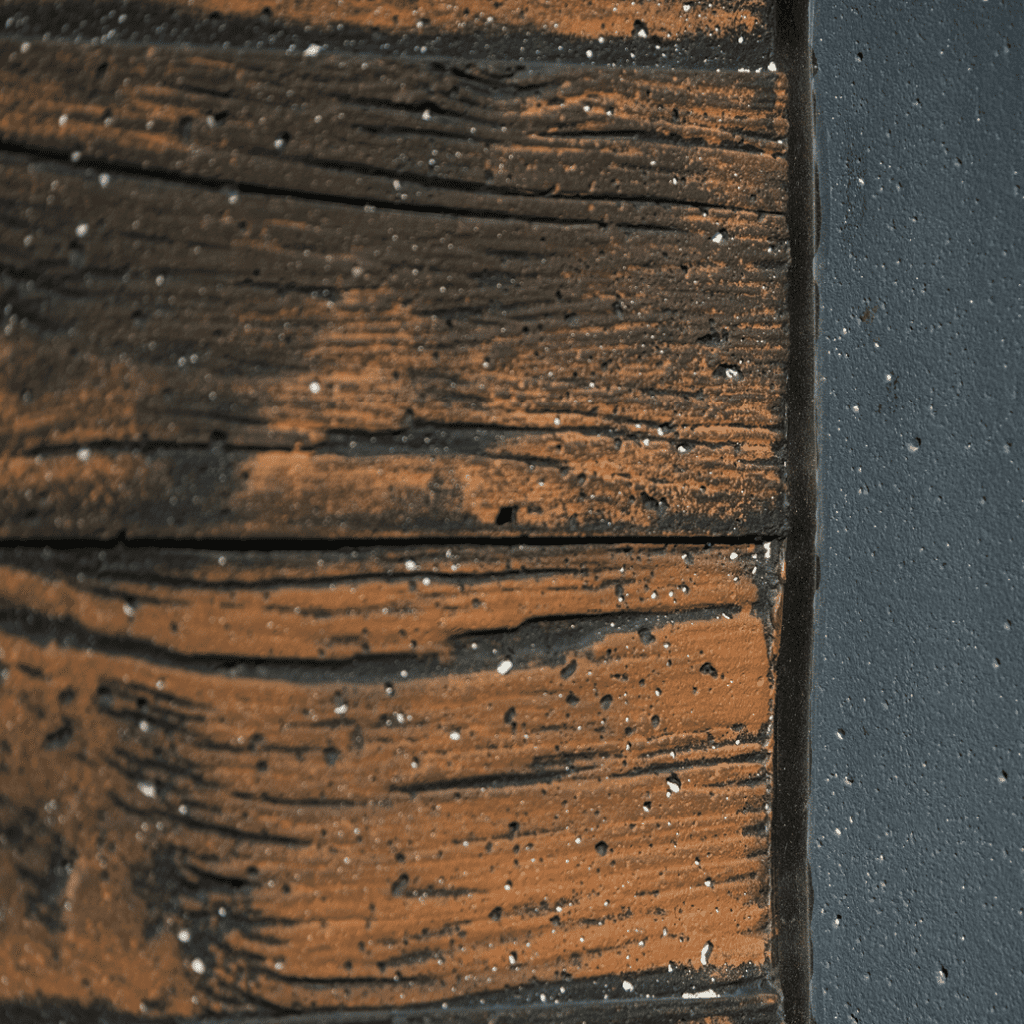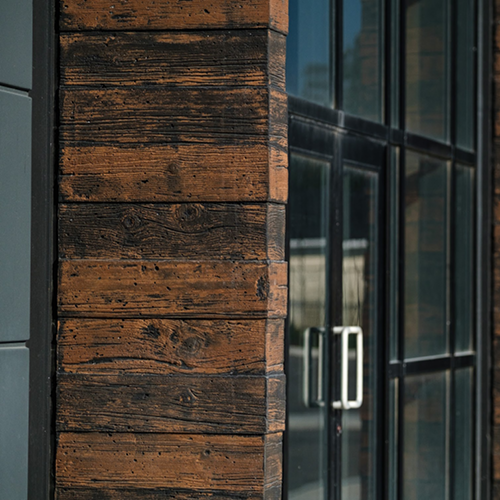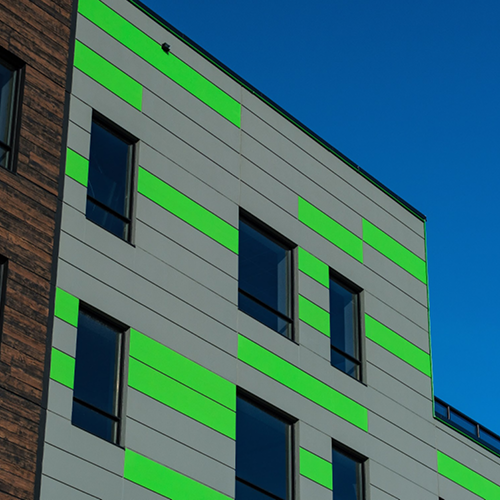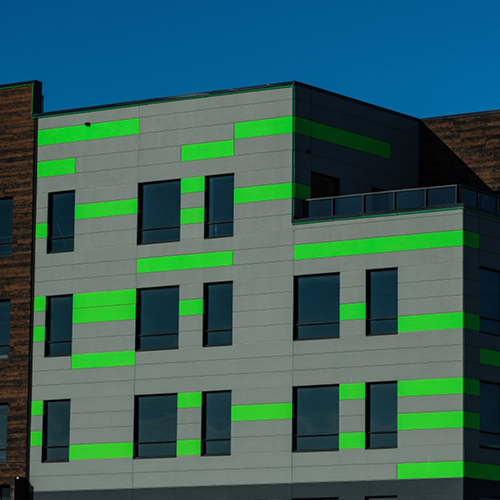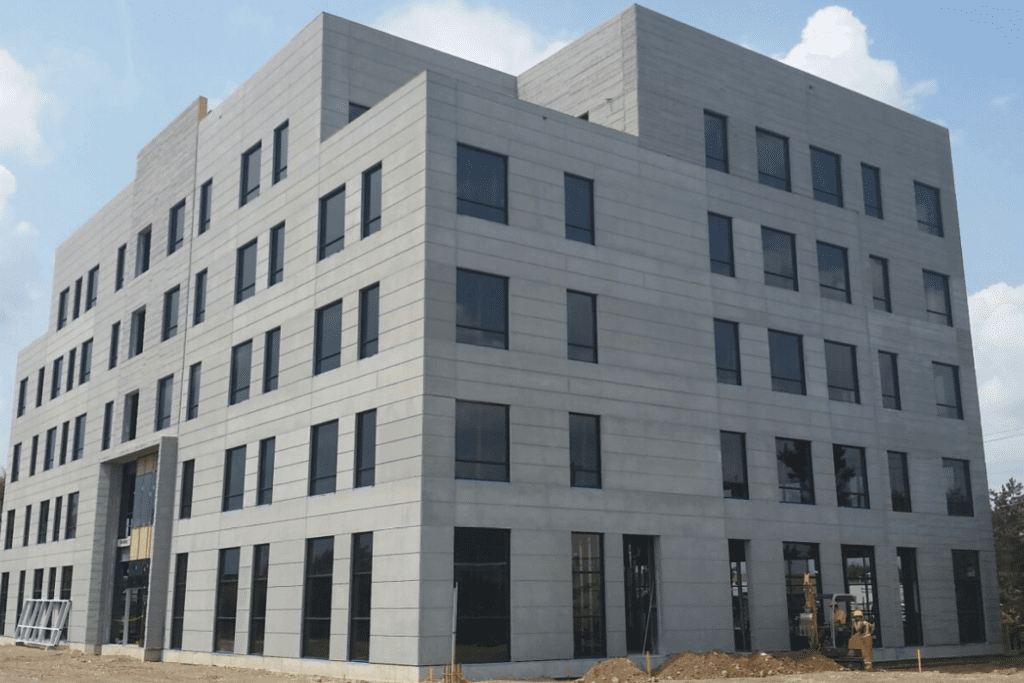 This unfinished building had a lot of potential! Nawkaw was brought in to bring their vision to life.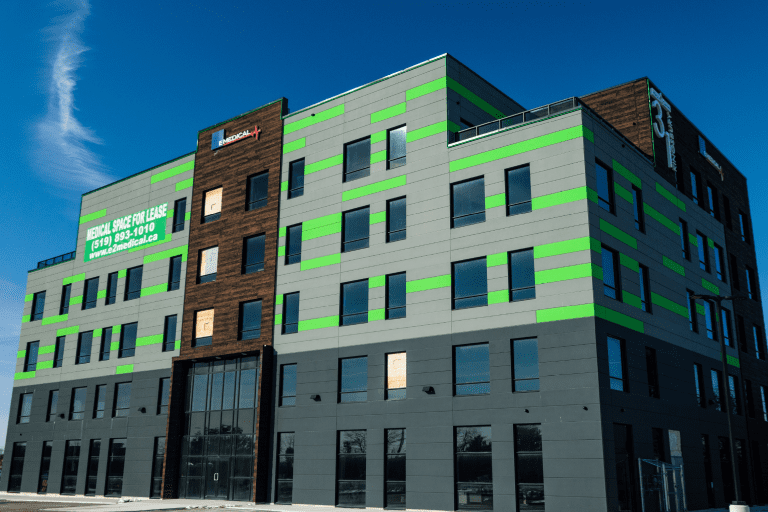 A combination of concrete treatment and wood grain detail was added to create a modern and eye-catching building finish. 
Location: Winnipeg, Manitoba, Canada
This precast building proves that pops of color can change a whole appearance. Nawkaw partnered up with LaFarge, an industrial company that specializes in cement, to beautify this concrete structure. NawTone-K was used for both beauty and practicality.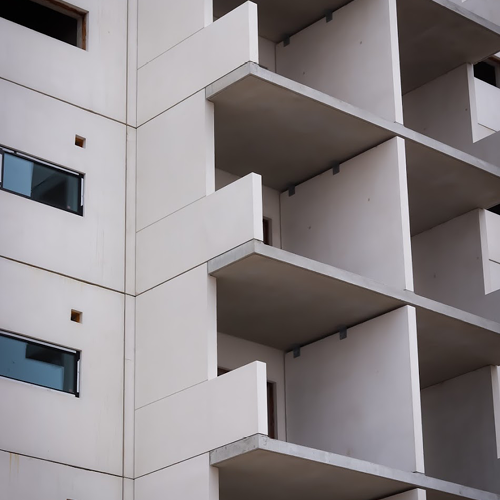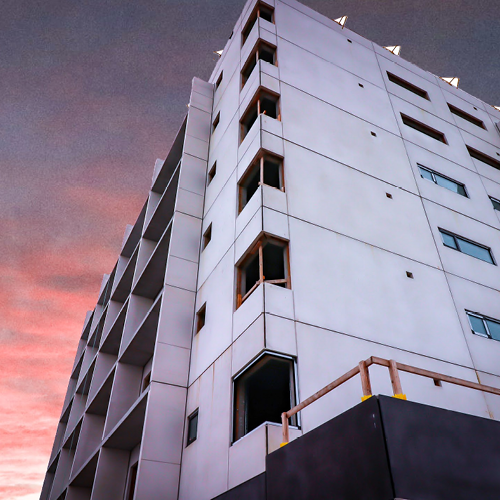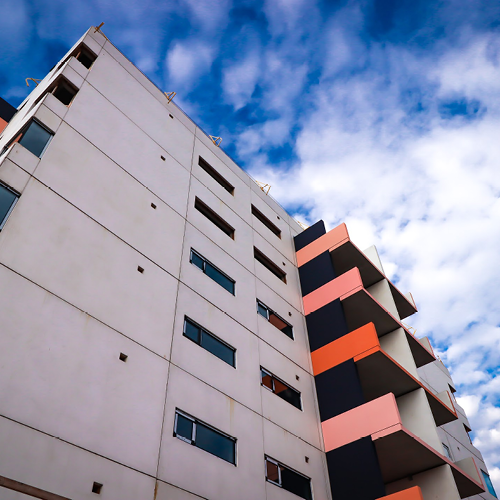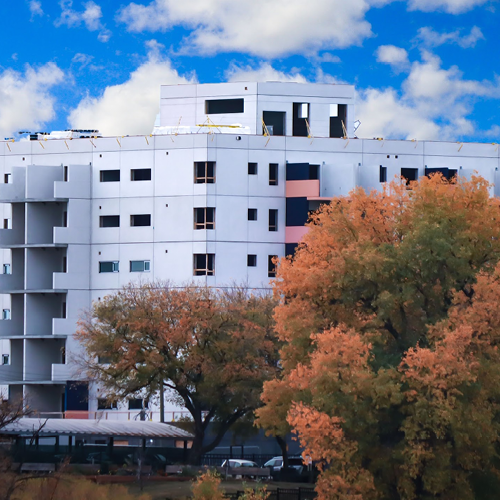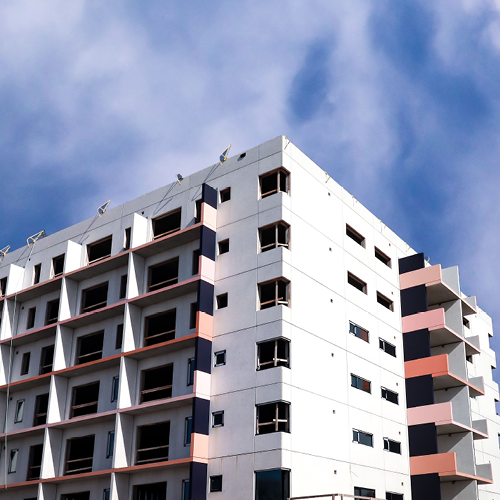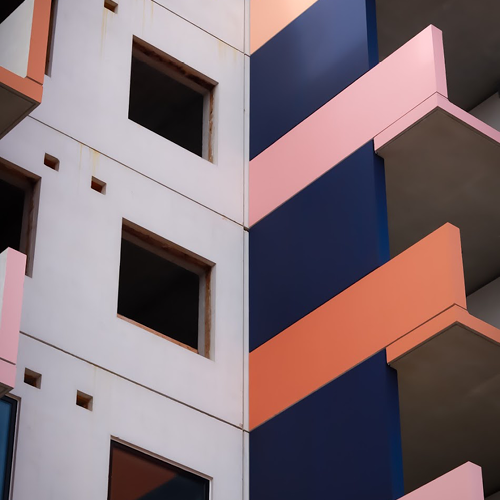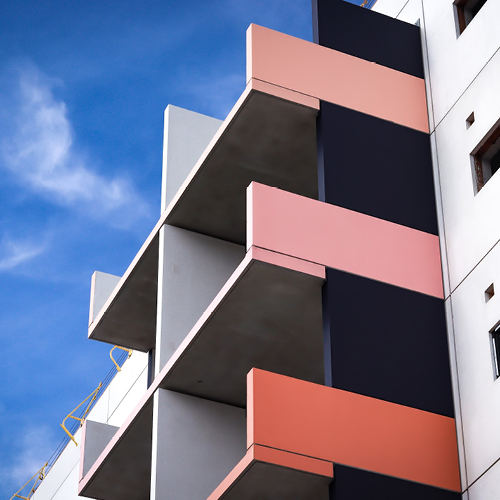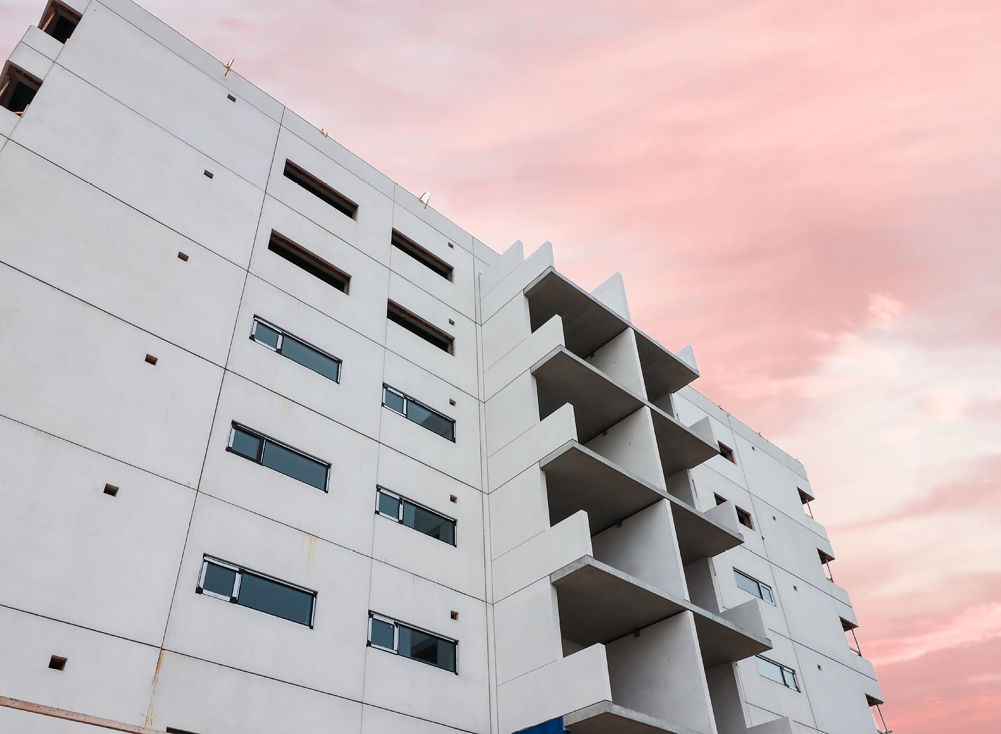 This precast building was a blank slate to add amazing color.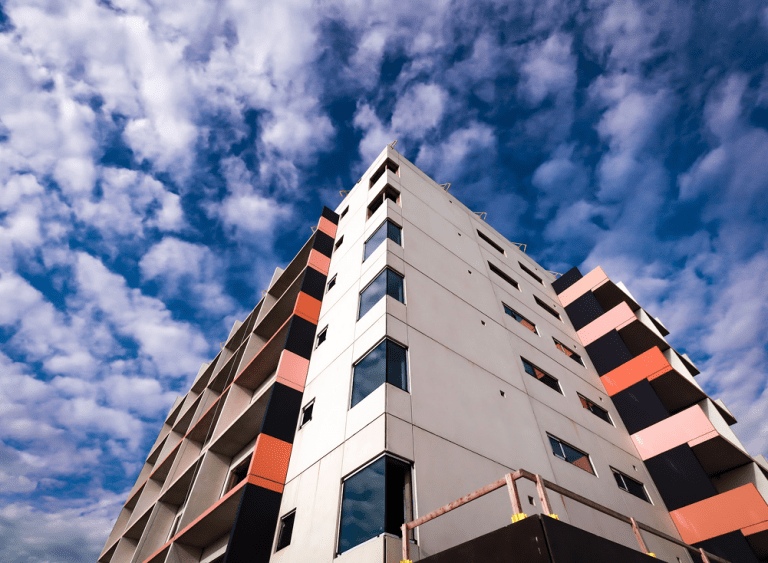 Nawkaw's Certified Stain Applicators added pops of color on the exterior to bring it to life. 
Project: Peninsula Private Hospital
Location: Frankston, Victoria, Australia
This precast concrete project was completed in 2016. Nawkaw was hired to add color to the form-lined gray concrete and bring the building to life. Our proprietary product NawTone, in cream, black, and red, really makes this building pop. The red-colored precast is very bright and contrasts with the black brick-patterned concrete. Additionally, a chic, dynamic border was created around the windows.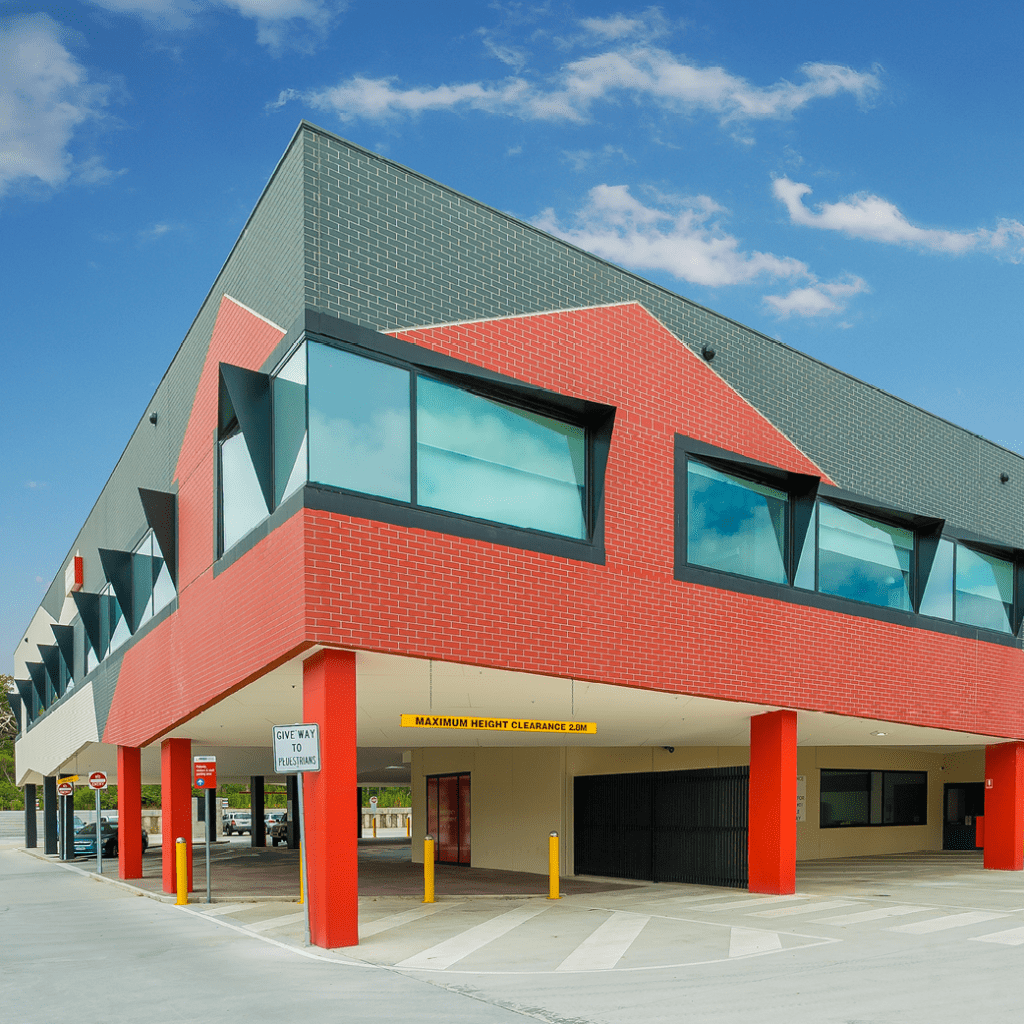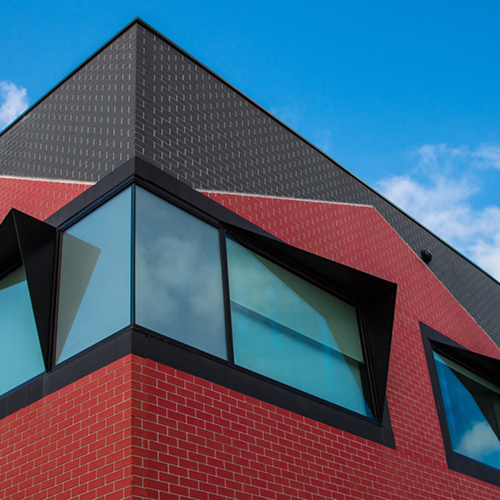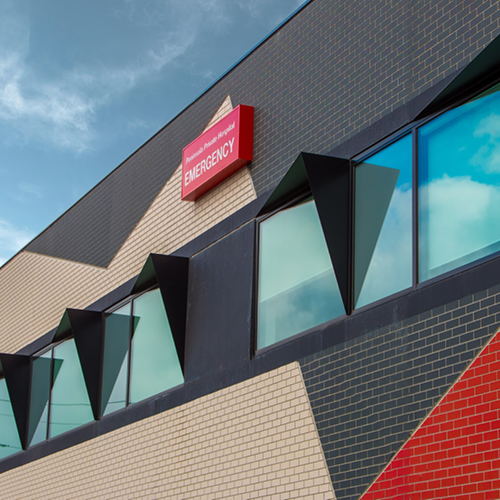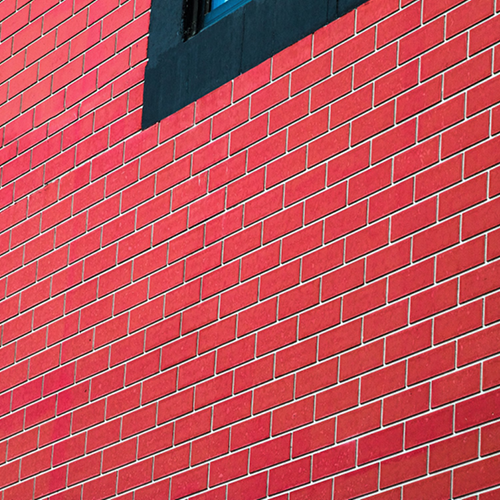 Location: Richmond, Victoria, Australia
The vision for this medical center was to stand out from its environment using form liners and Nawkaw to transform the gray precast color into stunning, bright green colors, using NawTone-G. This project was completed in 2012.