Some of our most beautiful work comes from our metallic finishes. Metallics give us the chance to truly transform concrete and the creativity to run free with your ideas. The examples below will show you how our finishes can give unique patterns and textures to make your structure stand out from the crowd. 
Project: Pentridge Apartments
Location: Victoria, Australia
This example displays precast concrete panels with colored leaf detailing through NawTone-G, creating a weathered copper look. Completed in 2017.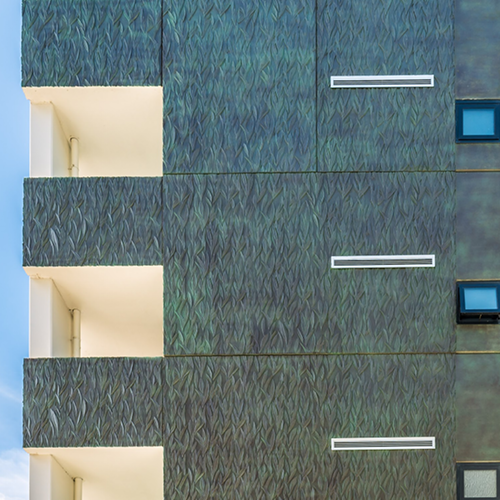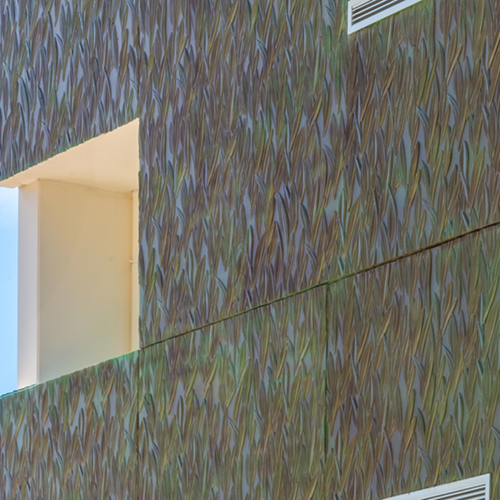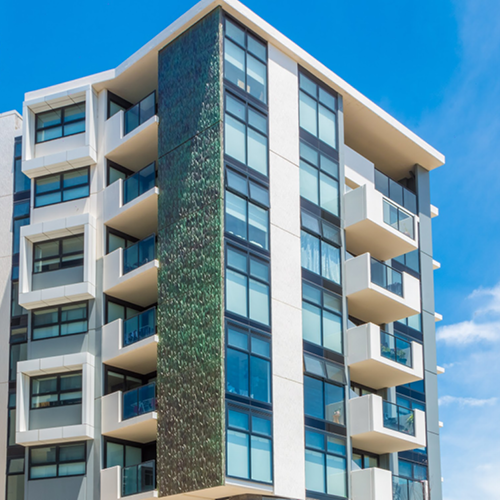 Location: Victoria, Australia
In 2009, Nawkaw was contracted to create three unique finishes using a variety of Nawkaw products and colors. The gray precast was stained to replicate brickwork, using NawTone+Plus. The weathered copper finish was a combination of NawTone+Plus and NawTone-G Metallic. The charcoal color finish was achieved by using NawTone+Plus Translucent and gray NawTone.