Creating fair-faced concrete can severely enhance the looks of a structure. Our services can be used to match color on specific portions of buildings or to beautify the entire exterior. Nawkaw 
Project: National Veterans Memorial and Museum
When this $75 million project, the National Veterans Memorial and Museum, neared completion, Nawkaw was the company trusted to beautify the external concrete surfaces. Nawkaw's expert team of Fair-Faced Concrete Specialists corrected the variations in color and shading on the poured-in-place concrete, allowing the design of this spectacular building to come through.
To retain the natural, organic look and feel of this cast-in-place concrete building, Nawkaw stained the concrete with translucent colors for a very natural appearance.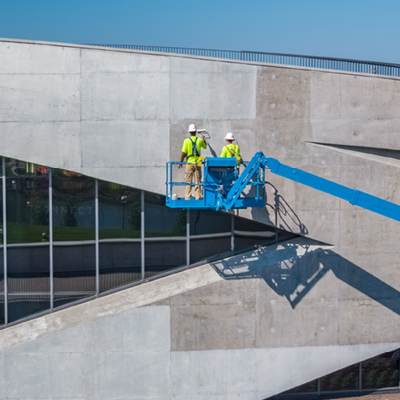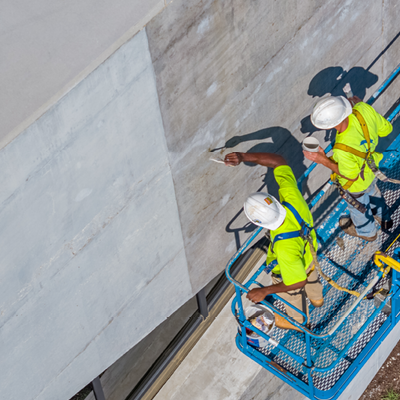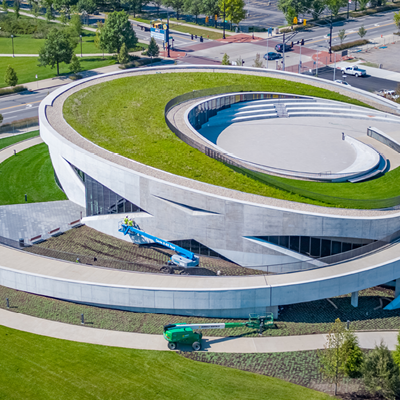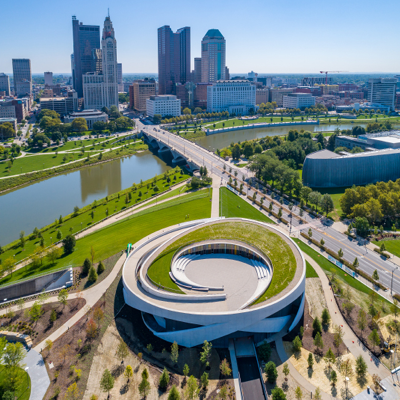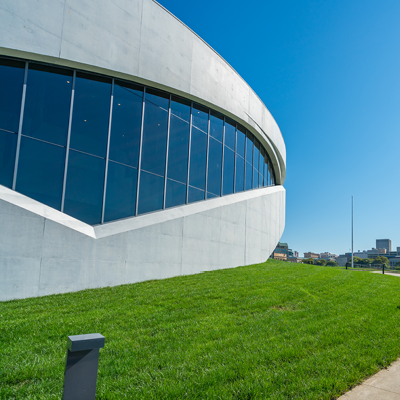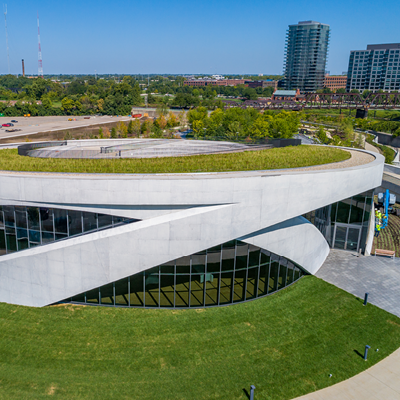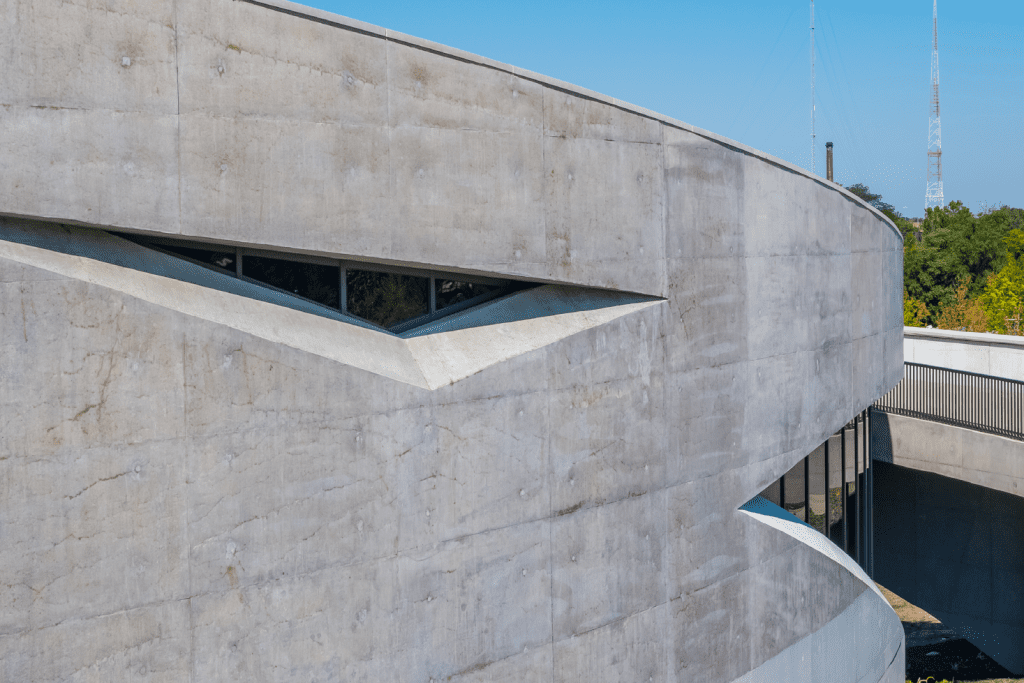 The cast-in-place concrete shows severe discoloration over the entire building. Nawkaw was hired to equalize the surface of the building.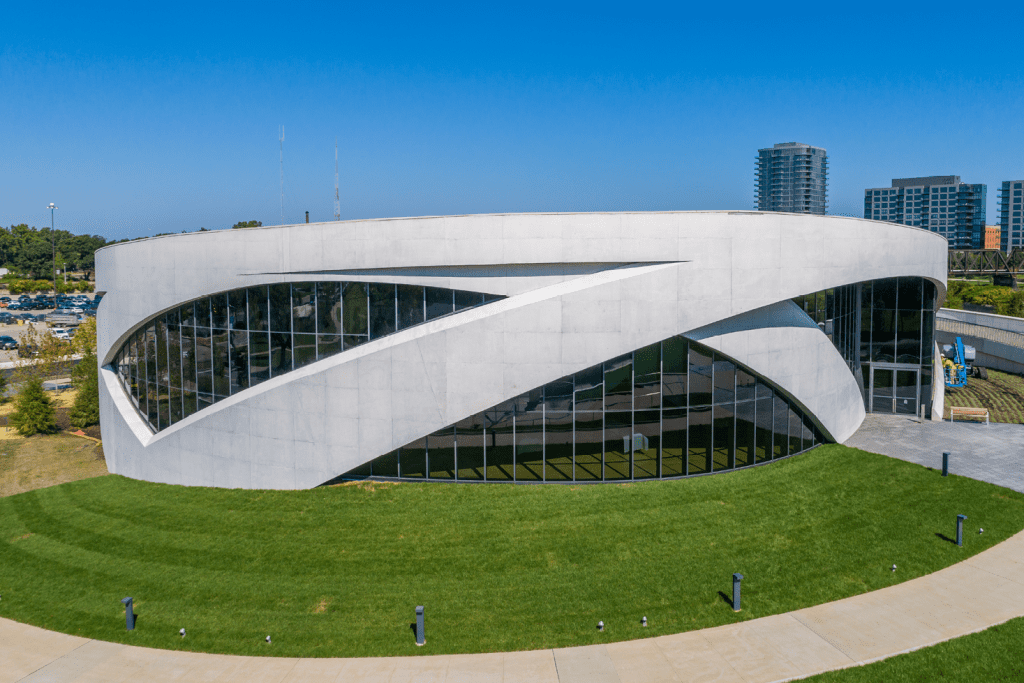 With the completion of this project, the National Veterans Memorial and Museum is now revitalized, with a fresh look, intended to last for many years to come.
Project: University of West Florida
Location: Pensacola, Florida
The concrete panels of this university were heavily covered in unsightly blemishes and severe discoloration in many different areas. To even out the discoloration, Nawkaw used its proprietary stain NawTone-K Opaque. The opaque finish ensured proper coverage of the yellowing, marks, and patches on the concrete's surface.
Using two coats and a color that resembles a natural, even concrete look, Nawkaw was able to equalize all imperfections, salvaging the facility's appeal.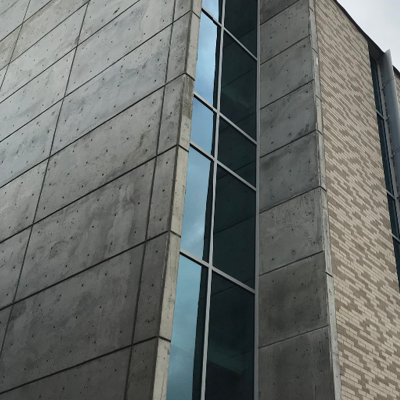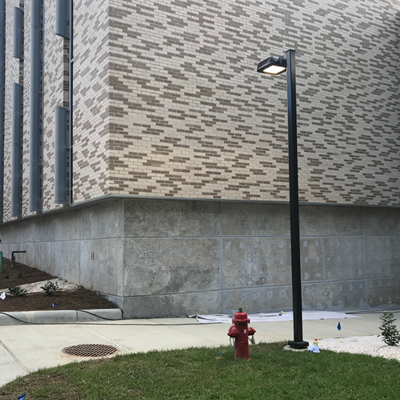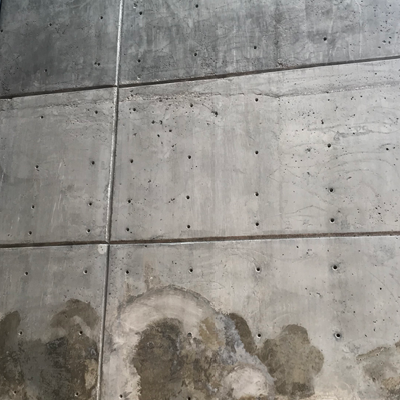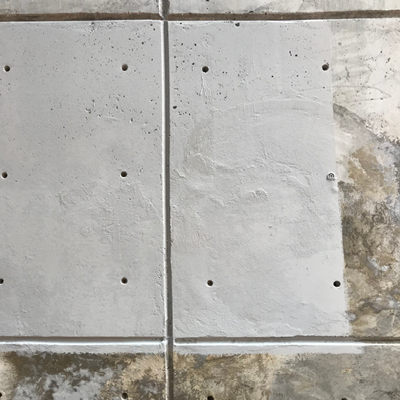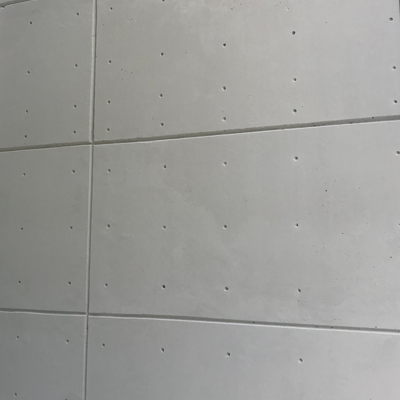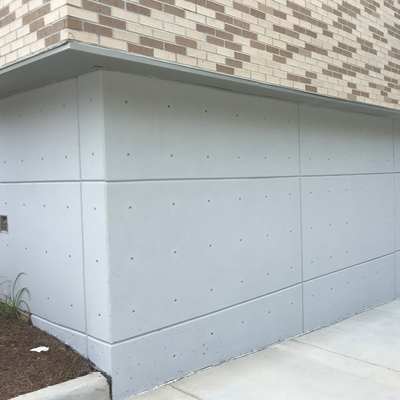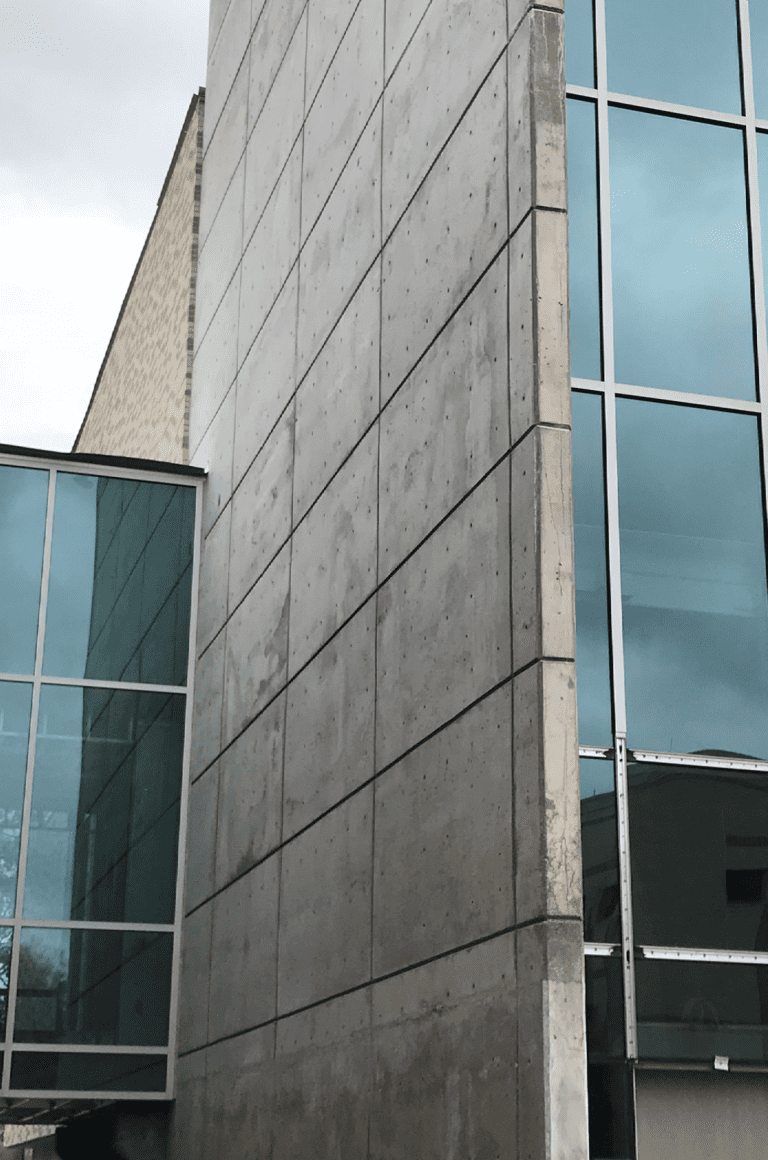 The concrete showed heavy signs of discoloration over the entire panel. Many marks and spots were visible, leaving a poor impression on people entering the facility.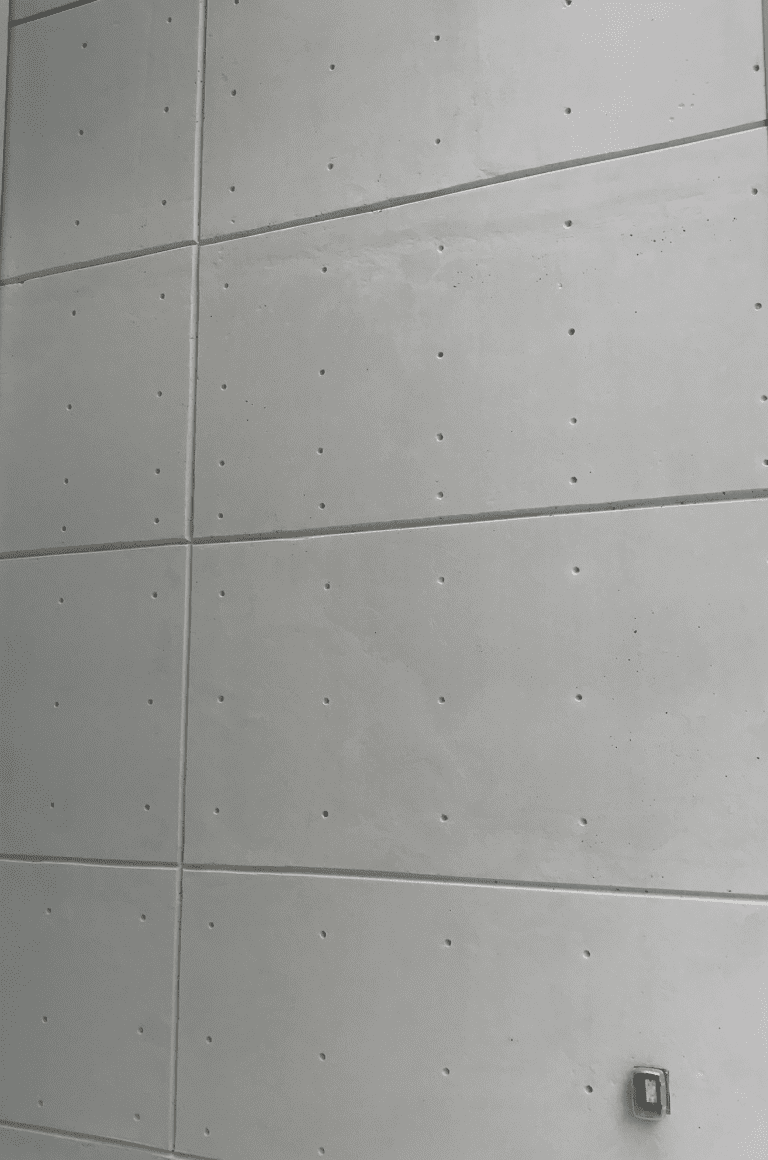 Using two coats of NawTone-K Opaque, Nawkaw restored the facility's curb appeal by applying a color that resembles natural, flawless concrete. 
Other Color Equalization Projects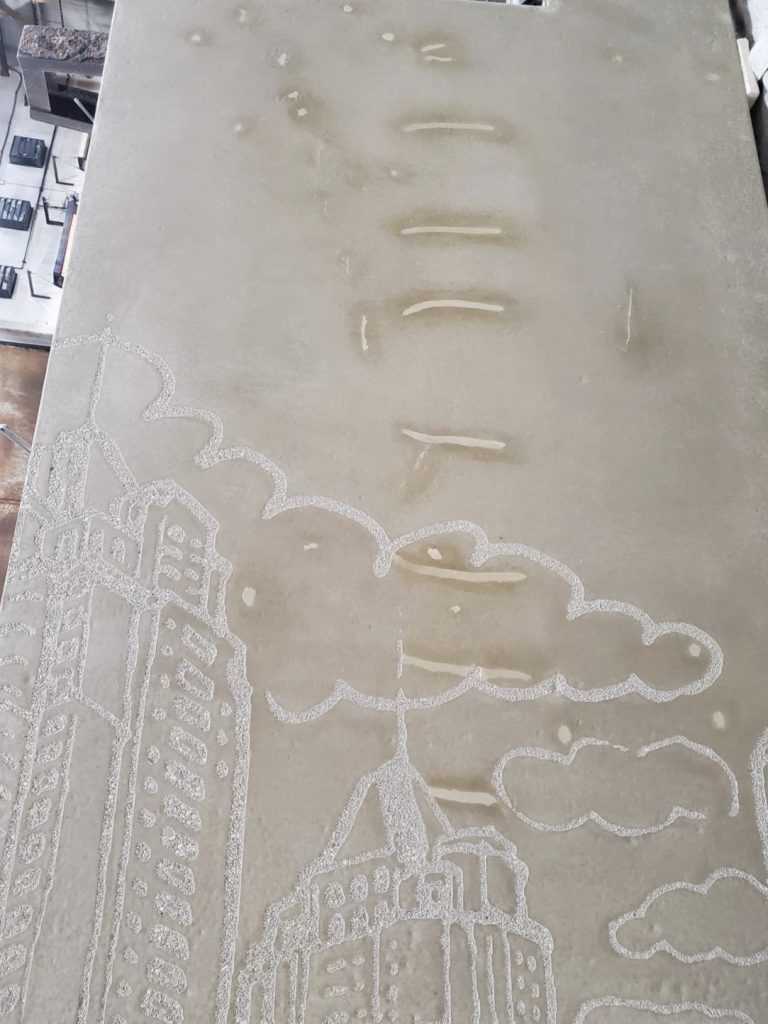 BEFORE: Visible discoloration and yellow marks on this precast panel. Nawkaw was hired to restore the natural concrete looks.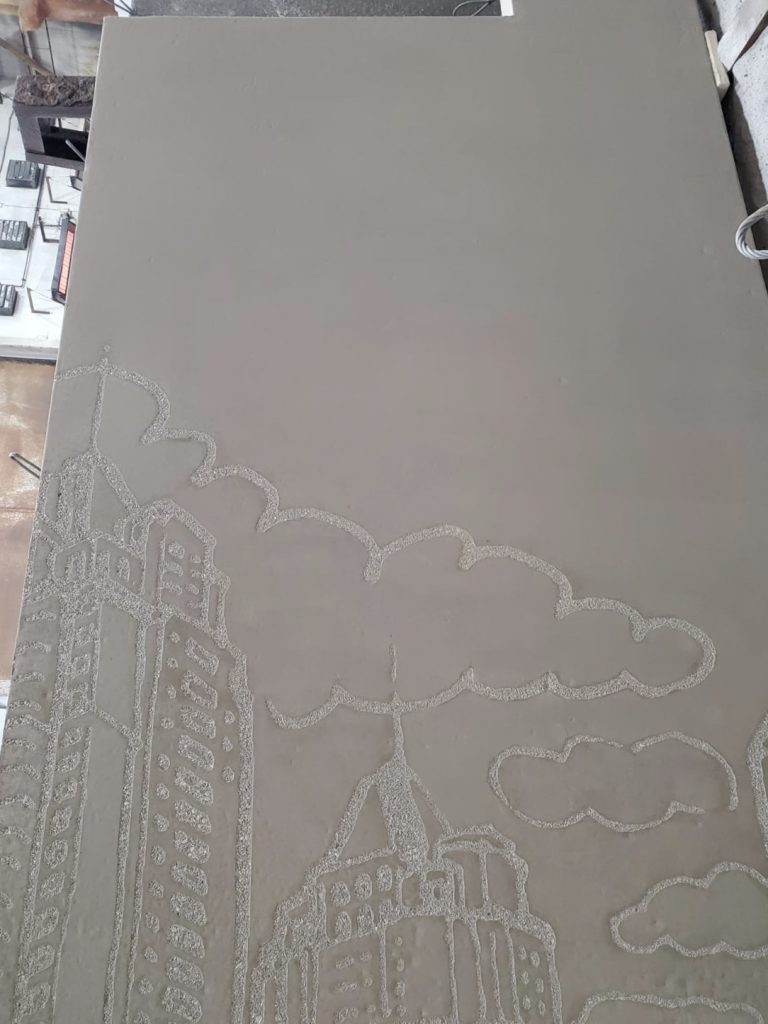 AFTER: After staining the concrete panel, the decorative details become the main focus of the viewer.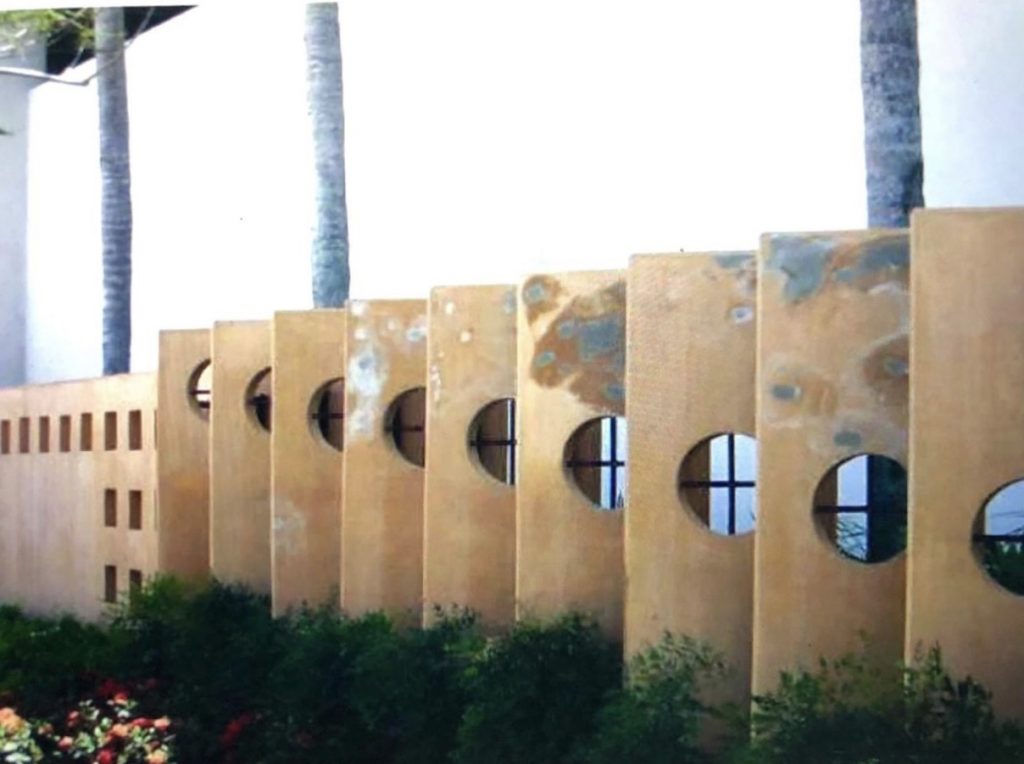 BEFORE: The visible patching on the buff-colored panels make them look very unattractive.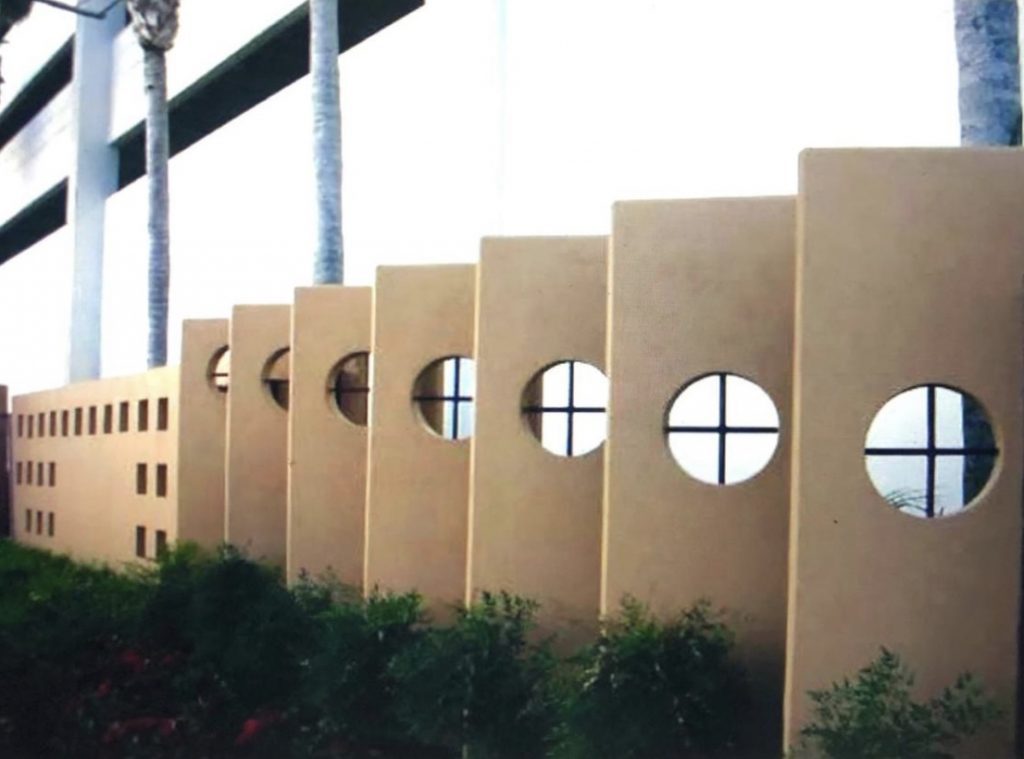 AFTER: Nawkaw produced the custom color and applied the stain to match and even out the discolorations.