Gathering Community through Exterior finishes
Nawkaw is proud to work with various schools to create long-lasting and beautiful finishes for staff and students to enjoy. Nawkaw's work with grade schools, department buildings, and dorms helps architects and education professionals reflect their schools' character and identity through their structures.
Project: Osprey Suites at the University of South Florida
Location: St. Petersburg, Florida
The creation of the Osprey Suites was vital for the students of the University of South Florida at St. Petersburg. The project Nawkaw took on needed to evoke the existing campus' materiality but likewise become a central structure in downtown St. Petersburg. The 375-bed dorm was colored and finished by Nawkaw's Stain Technicians, who were able to match the school's official colors and create a warm and welcoming space for students to live and thrive.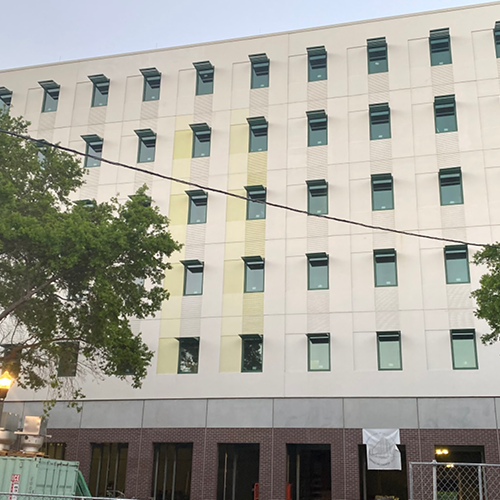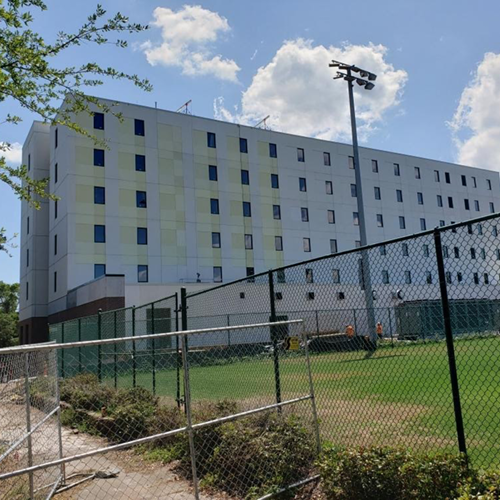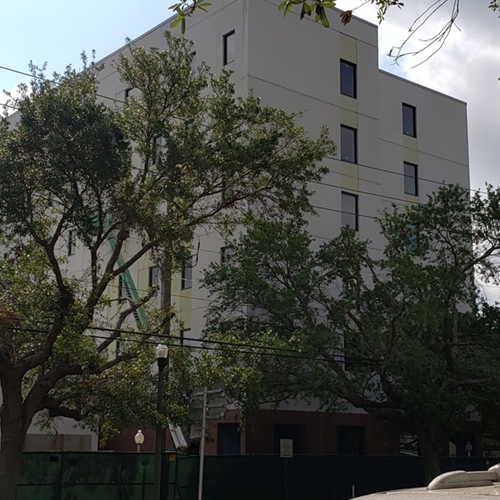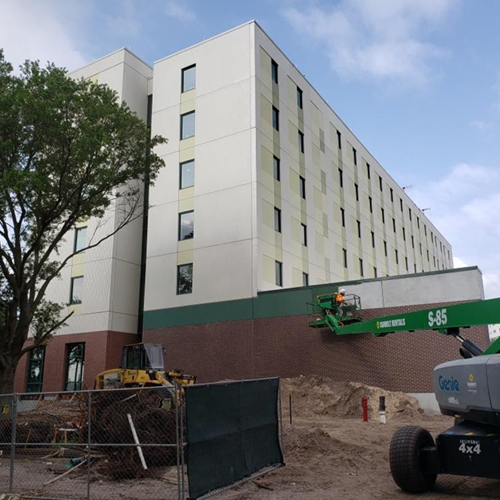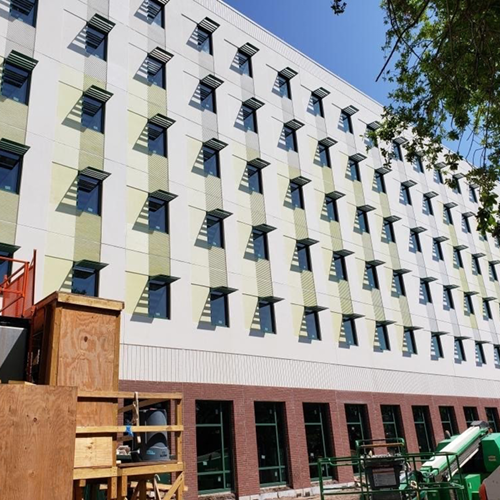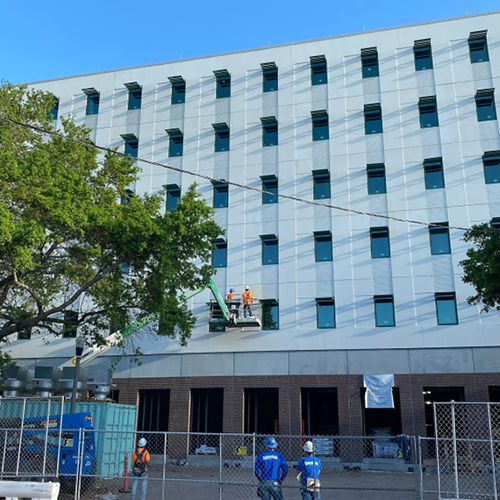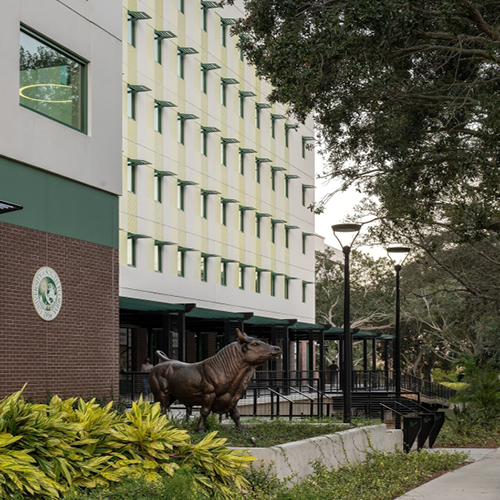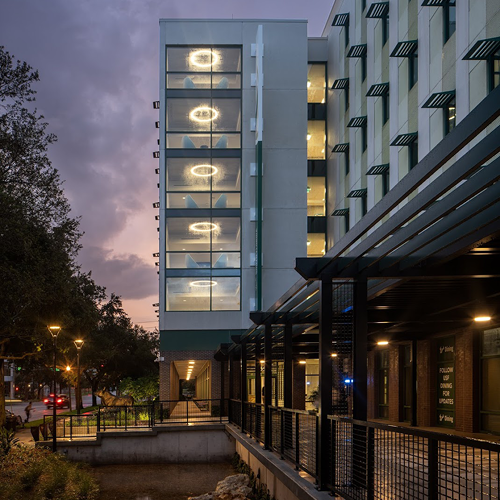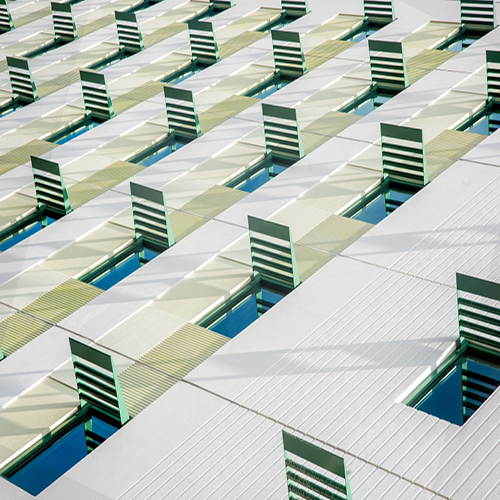 Before work began on the building, Osprey Suites stood as a plain concrete structure without identity.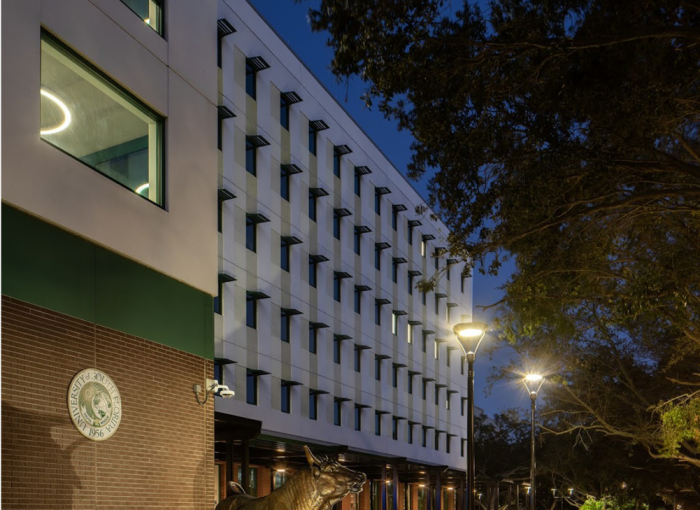 Nawkaw colored the structure with translucent yellow and opaque green stain across windows and thoroughfares. The finishes result is a structure synonymous with the detail and care the University is able to provide!
Project: St. Mark's Catholic College
Location: Stanhope Gardens, Australia
This new auditorium construction for St. Mark's Catholic College was colored using NawTone and NawTone-G to produce a corked wood aesthetic. This job, completed by hand by Nawkaw's Stain Technicians, was the recipient of the Master Painters Association's Award for Excellence in 2019.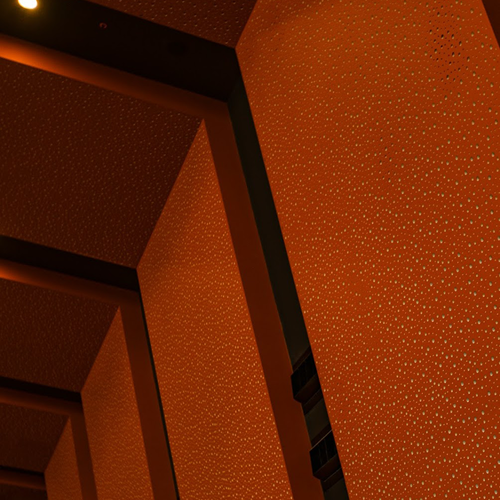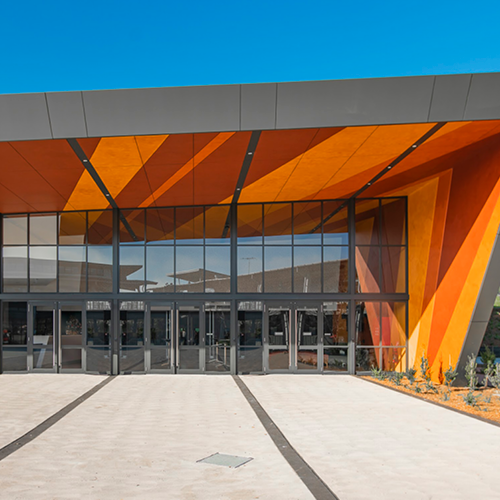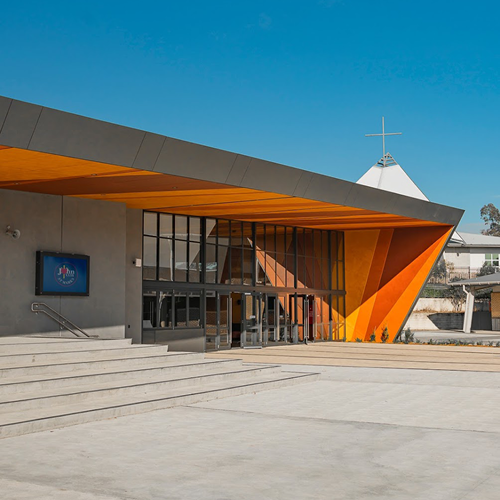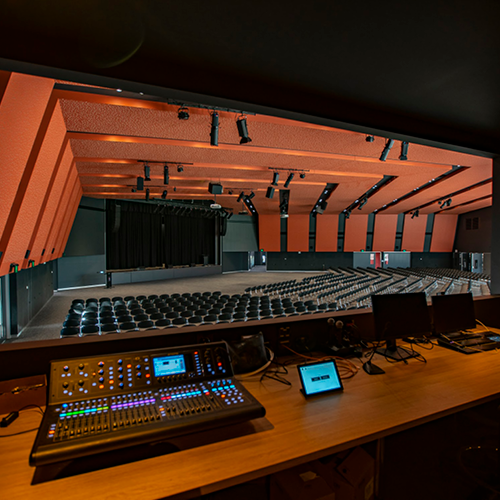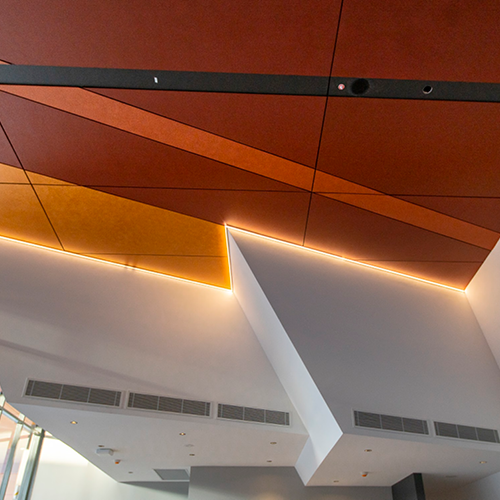 Project: University of Wisconsin
This concrete finish gives the illusion of wood paneling through stained concrete. Yet, unlike a true wood finish, this color solution can sustain harsh weather conditions and look brand new for decades to come.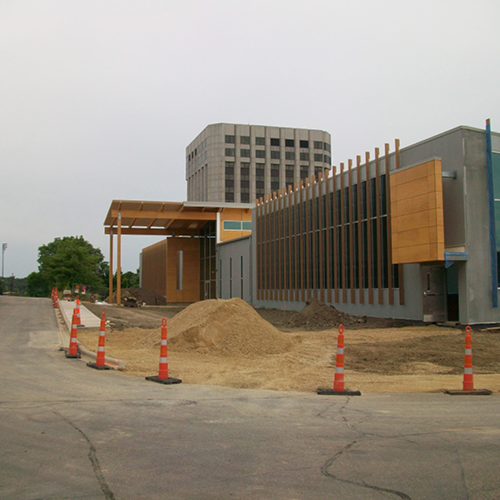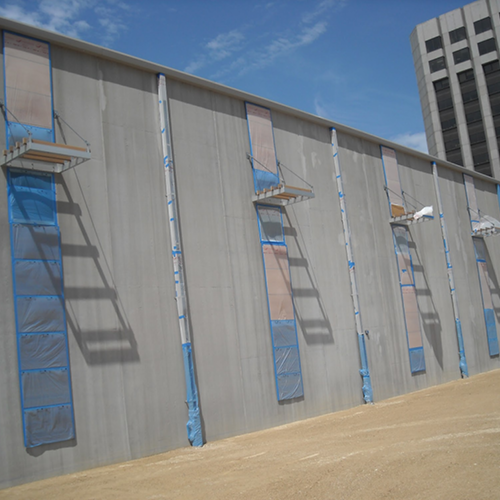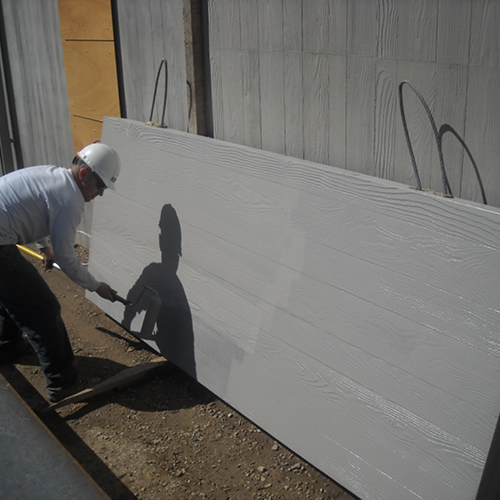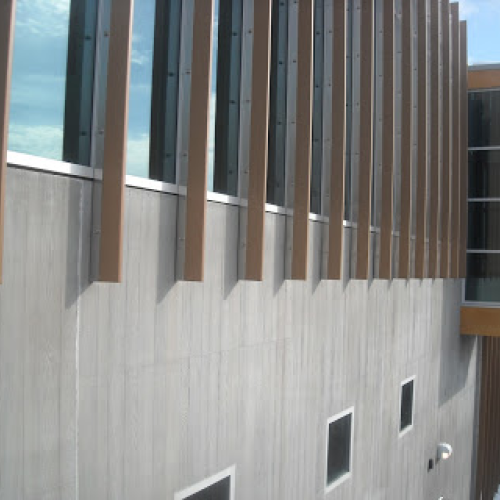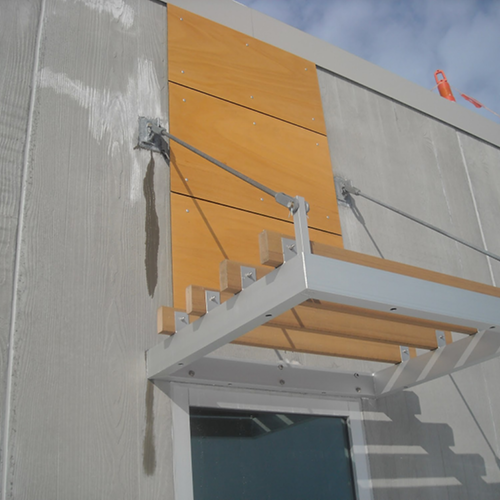 Project: Workman Middle School
Location: Pensacola, Florida
Nawkaw worked with the architect of this Pensacola structure as well as the school itself to develop a brick red and beige buff color scheme. Staff and students returned from their summer breaks to a brighter and more welcoming school.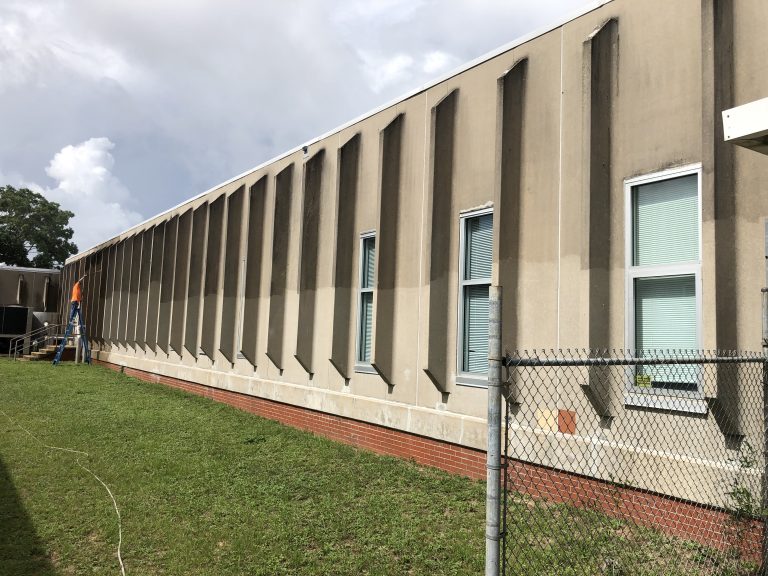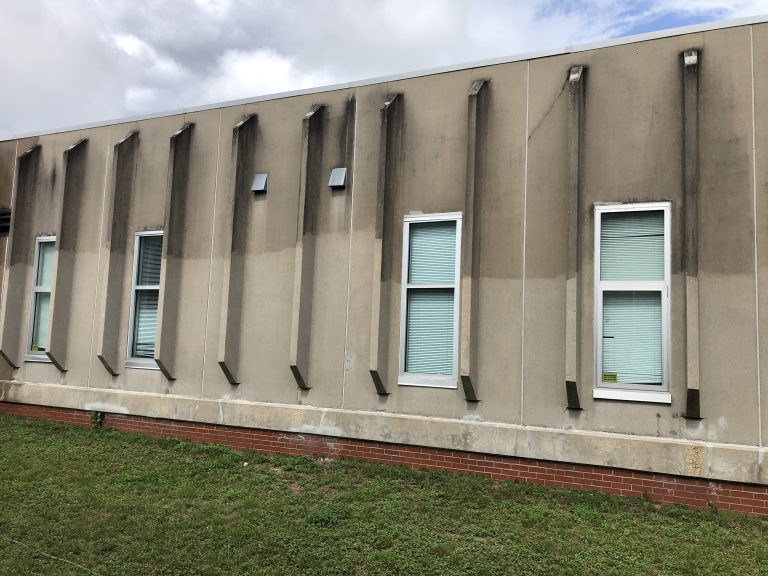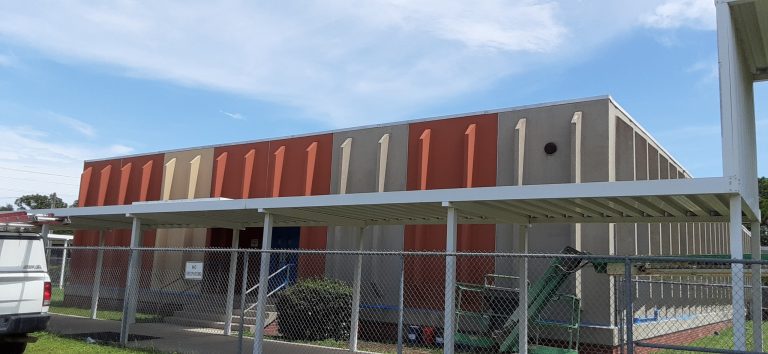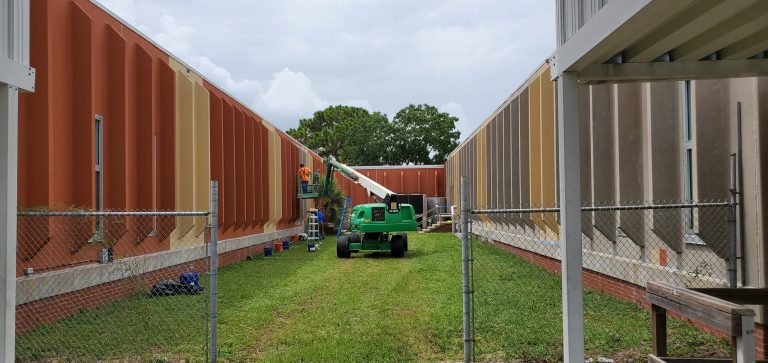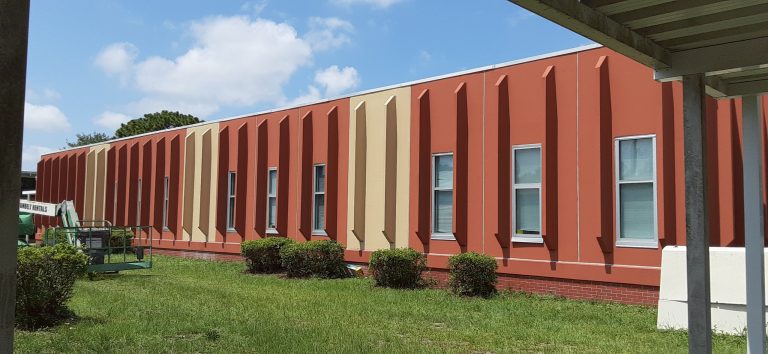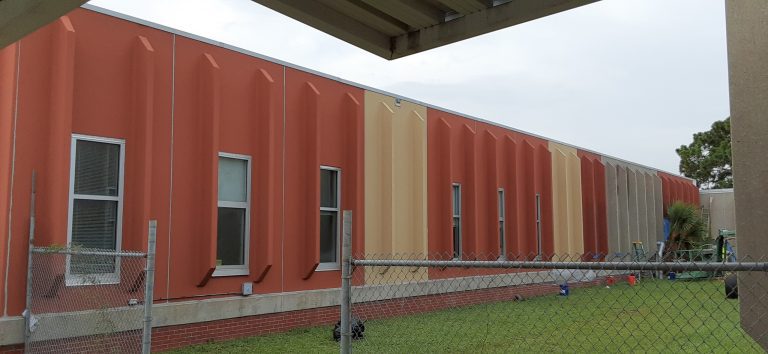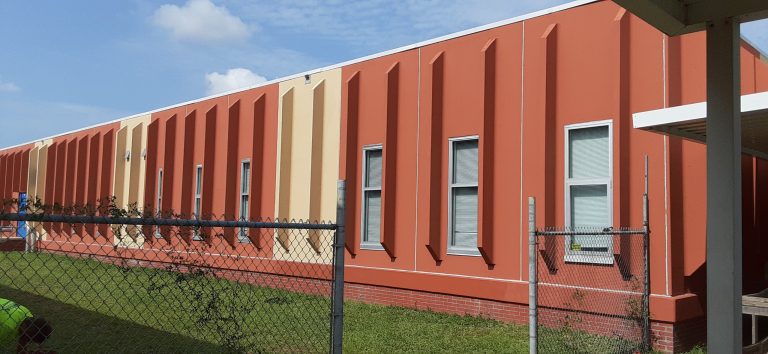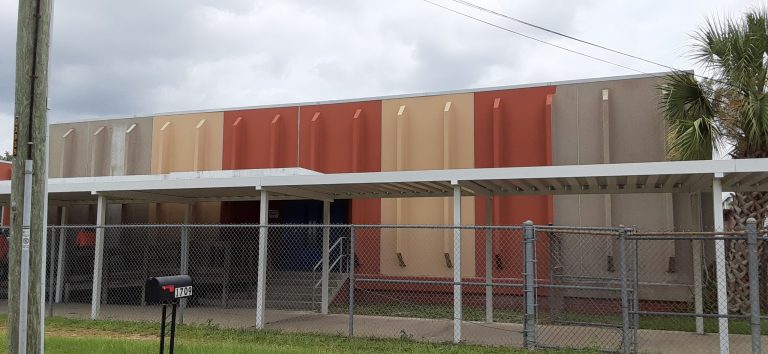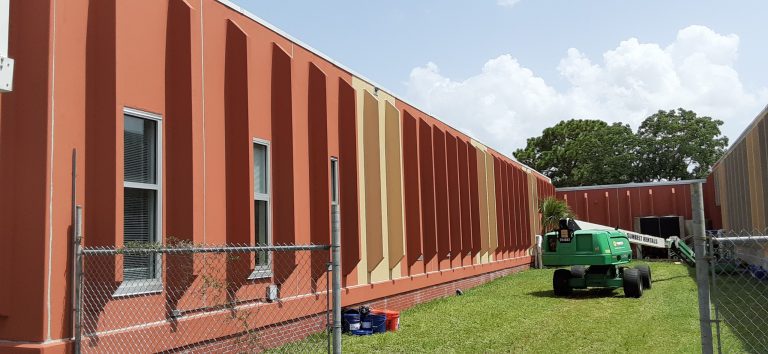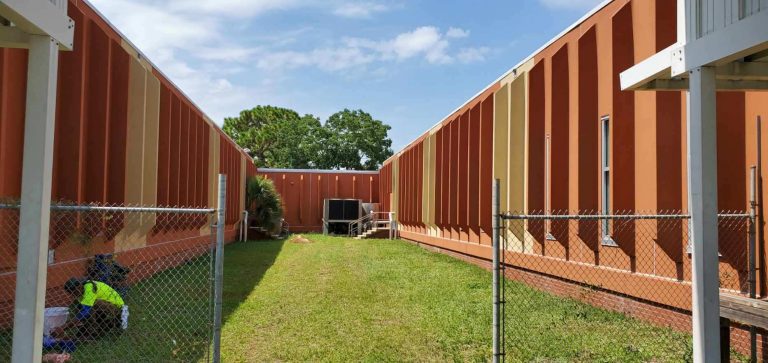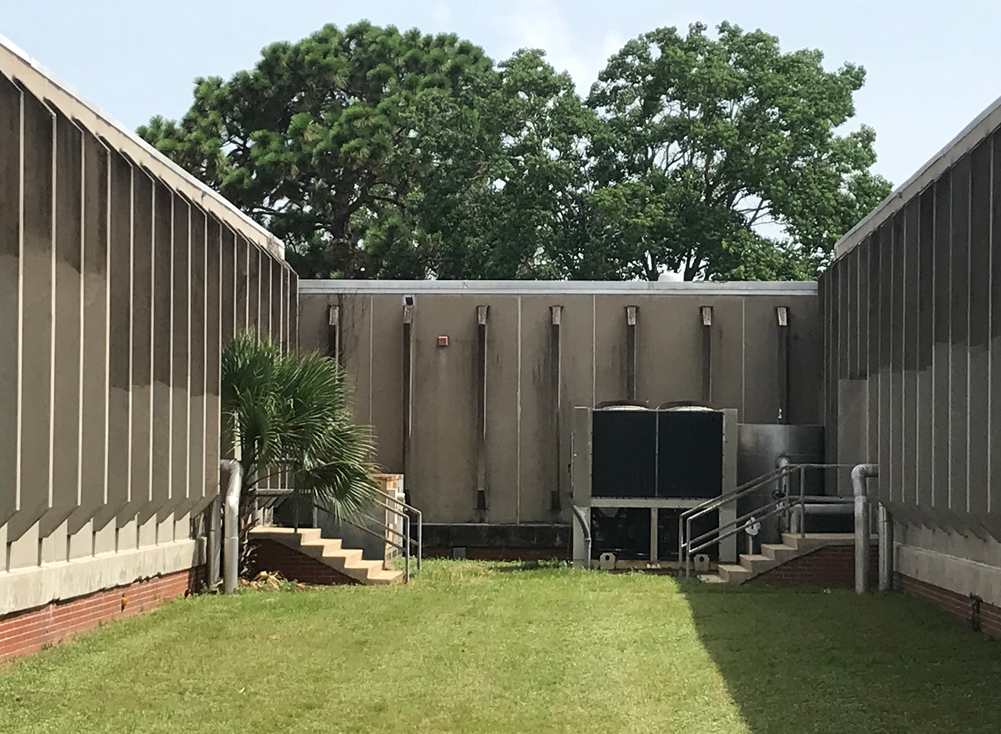 Before Nawkaw's work began, the building had blemishes that needed to be cleaned before staining and lacked vibrancy and color.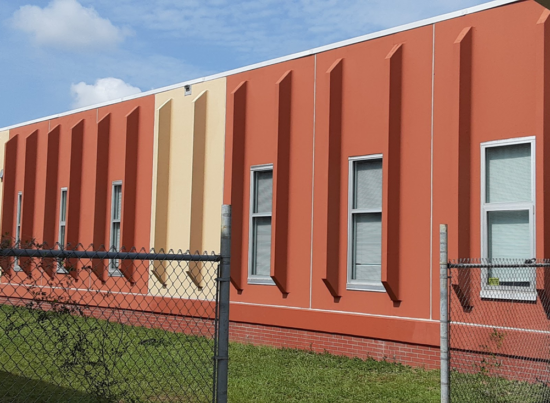 Within two weeks, Nawkaw was able to use NawTone-K Opaque to remove the building's blemishes and brighten up the school. 
Project: University of Dayton
This building at the University of Dayton had a light, yellow brick which visibly aged the structure and impacted impressions on the University inside.
Through Nawkaw's staining process, it became more modernized with a darker and redder stain. This building now has a new look for students and staff to enjoy.