Preserve the architectural character of campus and preserve your academic legacy
Nawkaw stain services harmonize new buildings into campus' materiality and restore aging structures to their former glory.
Contact Us
With rapid student population growth, the University of South Florida's St. Petersburg campus was fast outgrowing its footprint and needed a new structure to house new living and study spaces.  
To meet this need, Dallas-based Beck Group created Osprey Suites—a new structure offering 375 new beds and nearly doubling the available on-campus housing space for students. Nawkaw's expert Stain Technicians were able to realize Beck Group's vision of a campus in harmony with itself through the use of official school colors and semi-translucent stain. 
The finished structure evokes the strength of concrete, highlights the beauty of Beck Group's design, and gives the University of South Florida a campus to be proud of. 
To achieve their vision, Korteco partnered with Nawkaw to stain and create a natural range of color across the tilt-up textured concrete. Nawkaw's professional Stain Technicians were able to emulate the materiality desired while managing tight deadlines and showcasing the versatility of tilt-up construction. 
The final building offers active service members a space to work, train, and enjoy leisure time within the same complex and structure.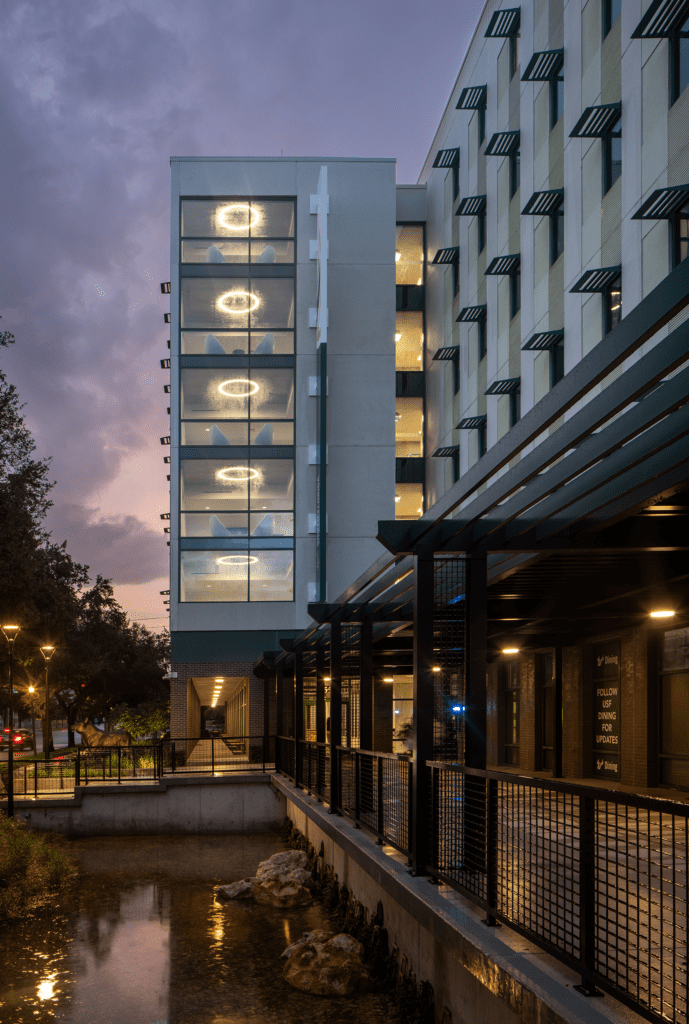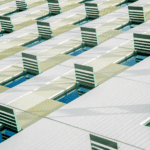 Learn the Full Story
The process of transforming Osprey Suites was no easy task. Our free in-depth Case Study on the Osprey Suites project gives you an inside look into our color solution process, the needs of the University of South Florida, and how Nawkaw was able to deliver.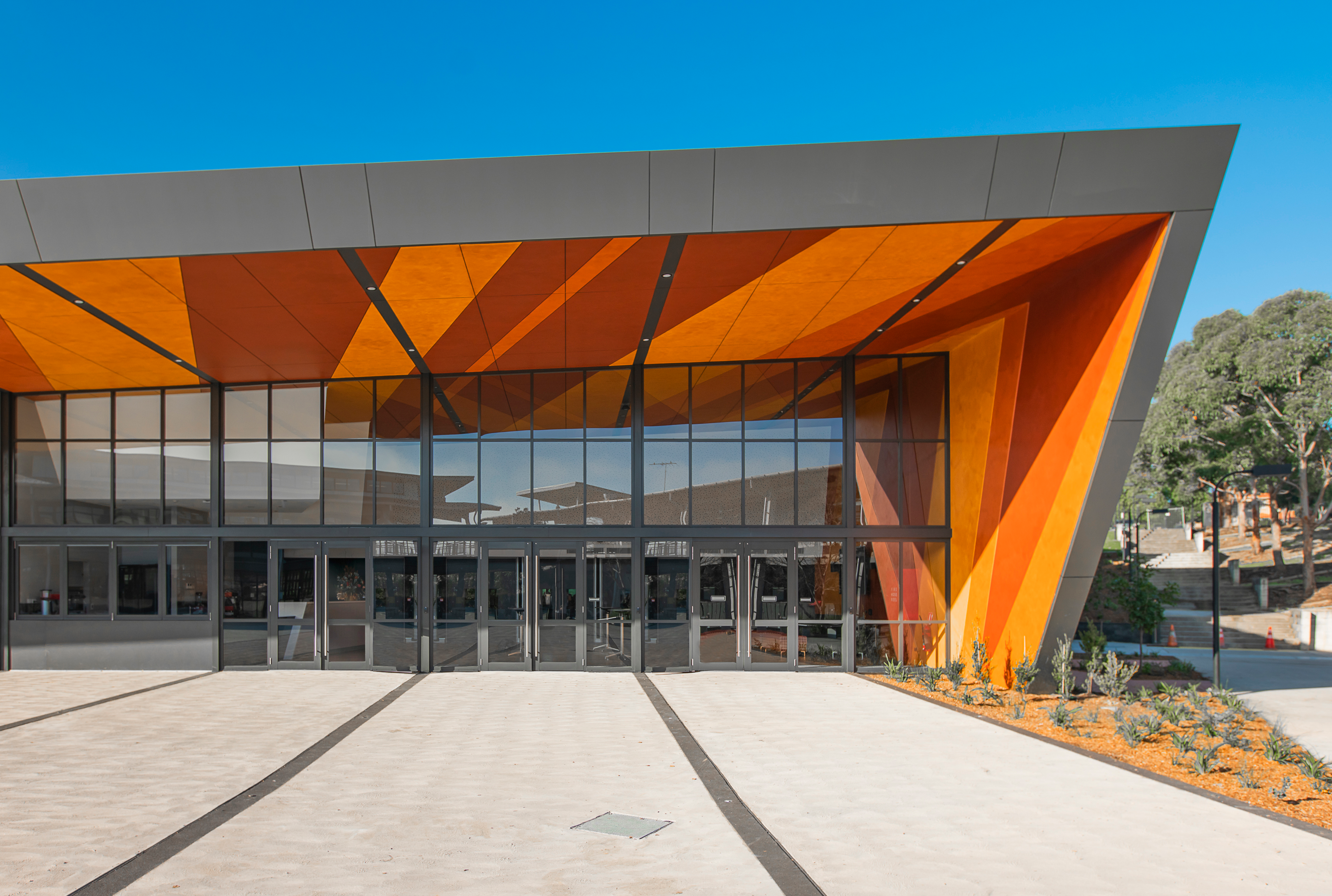 An Award-Winning Performance Hall
Just outside of Sydney, Australia, St. Mark's Catholic College looked to expand its campus with a new performance hall. The proposed 21,000 sq. ft. multipurpose hall would need to house specialist drama, dance, and audio facilities and over 1,000 patrons. Furthermore, a modern aesthetic and innovative finish designed by the Morson Group was needed to match not only the pre-existing campus, but the prestige of events hosted inside. 
Nawkaw Stain Technicians rose to the specifications, applying long-lasting mineral stain and a photocatalytic finishing system designed to protect the structure from graffiti, dirt, and debris. The finalized structure is a striking addition to the campus and won the 2019 award for Excellence in Construction from the Master Builders Association.  
Other School & University Projects
Elementary School, La Fontaine, ON – CAN
University of Wisconsin, WI
Workman Middle School, FL