Gathering Community through Exterior finishes
Education is crucial for society's youth. Nawkaw is proud to work with various schools to create long-lasting and beautiful finishes for staff and students to enjoy. As the examples show below, we have worked on grade schools, department buildings, and even dorms to reflect schools' character through their exteriors.
Project: Osprey Suites at the University of South Florida
Location: St. Petersburg, Florida
The creation of the Osprey Suites was vital for the students of the University of South Florida at St. Petersburg. The project Nawkaw took on decorated the dorms that at least doubled student living on campus! It may seem like it was a surface-level job, but it helped create something that brought the community of this school's campus together. Overall, this dorm costed the university $33 million! The 375-bed dorm was completely worth it, especially with Nawkaw's finishes, giving the building more value and a long-lasting exterior. Our Certified Stain Applicators matched the school's colors perfectly to make the dorm school-spirited just in time for the new school year.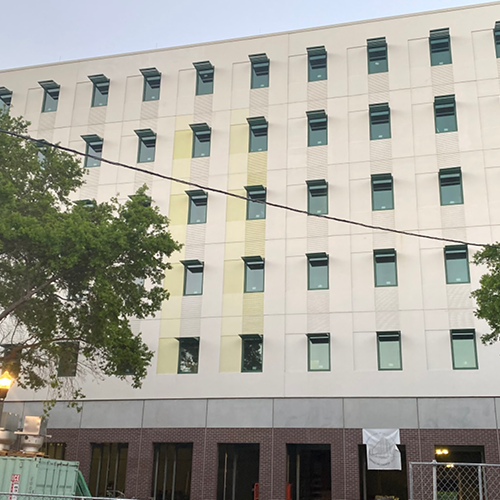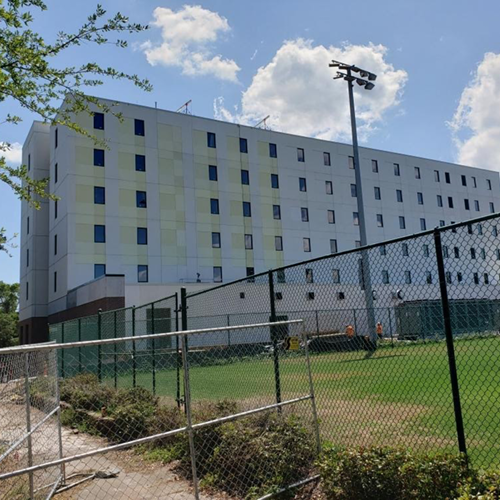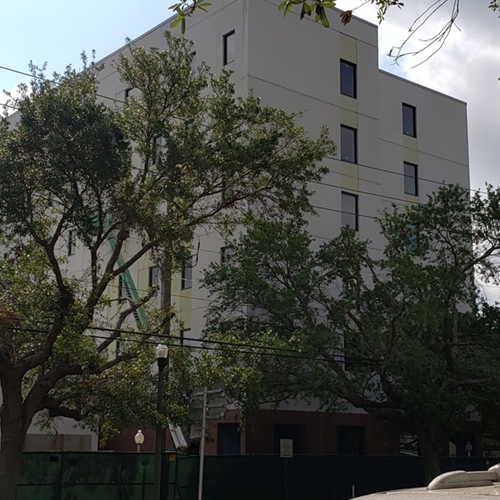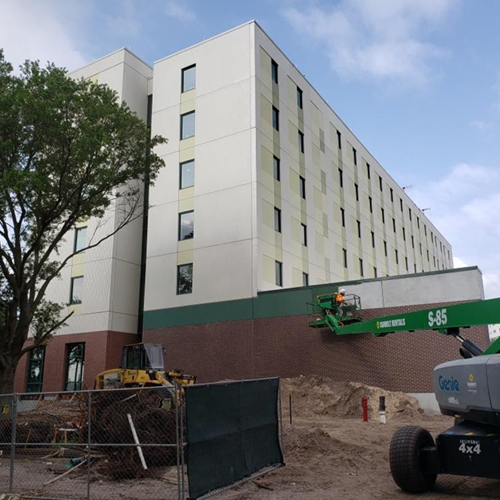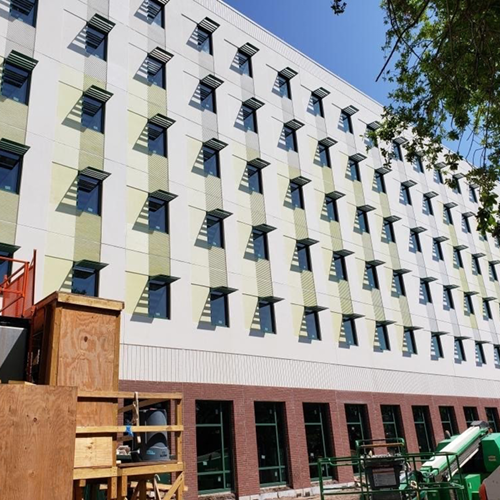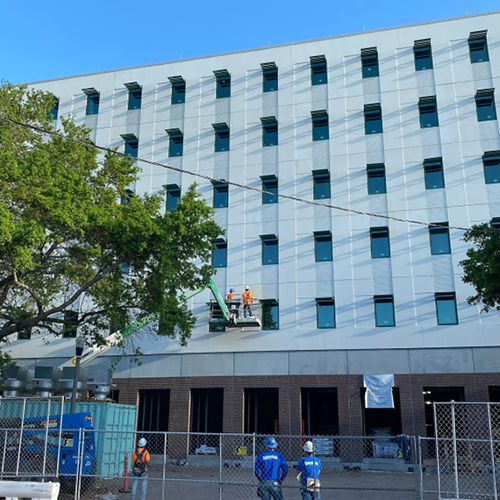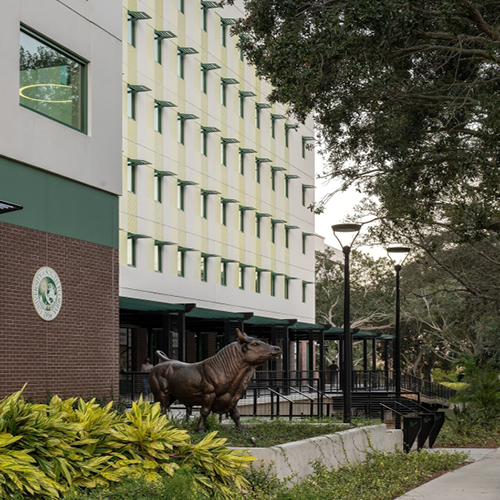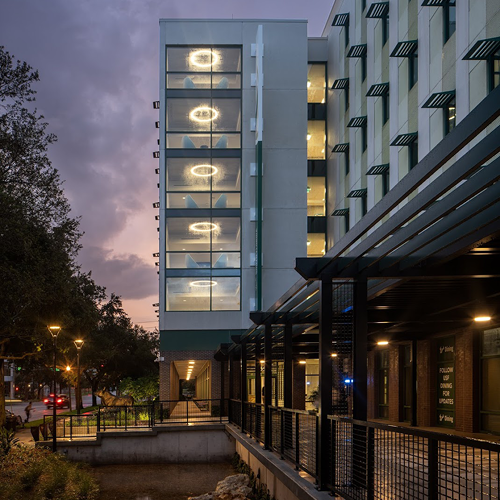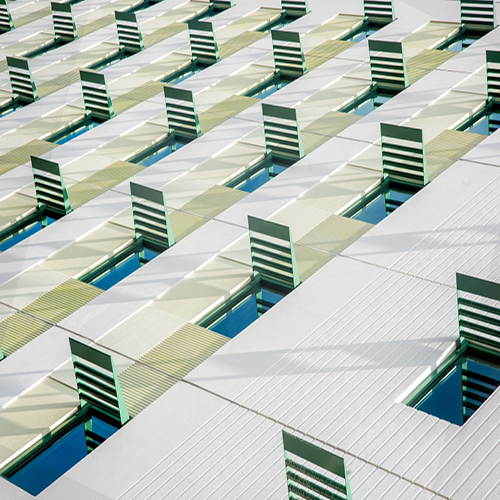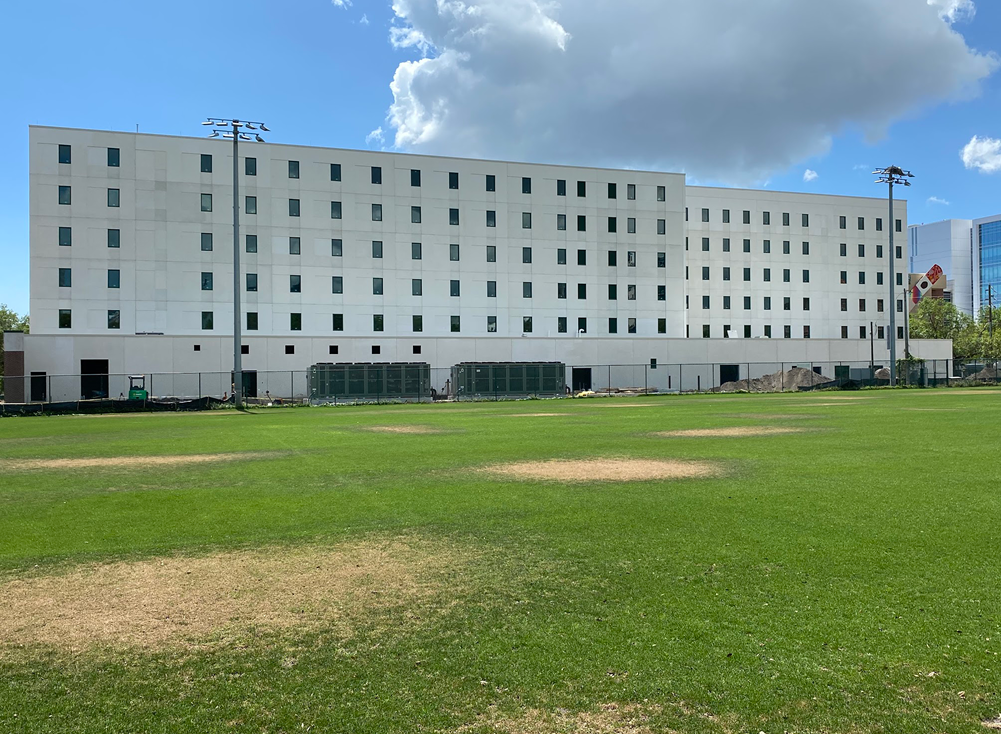 Nawkaw brought color to USF's newest dorm. With this new project, color was appreciated to brighten the daily lives of the students living on campus.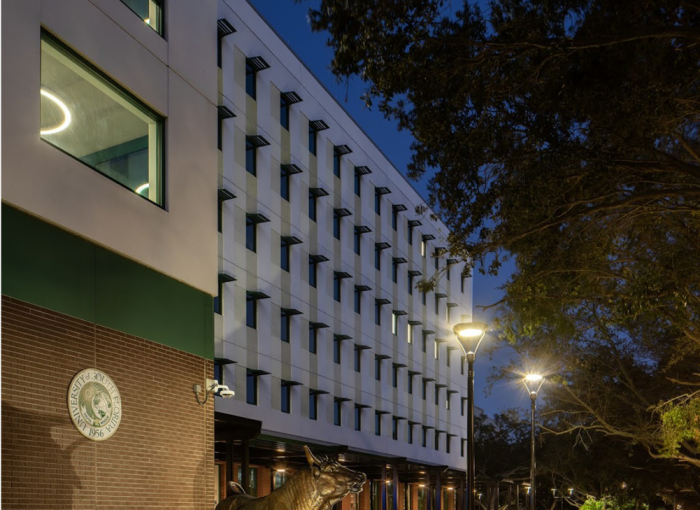 Nawkaw gave the Osprey Suites a nice touch of yellow, translucent color with opaque green stain along the windows, aligning with the colors of the school. Finishing the project increased the housing capacity for this university by almost 70 percent!
Project: St. Mark's Catholic College
Location: Stanhope Gardens, Australia
This new auditorium construction for St. Mark's Catholic College was colored using NawTone and NawTone-G to produce a corked wood aesthetic. This job, completed by hand by Nawkaw Certified Stain Applicators, was the recipient of the Master Painters Association's Award for Excellence in 2019.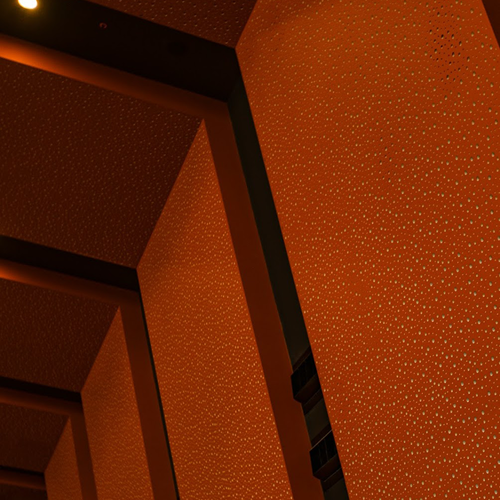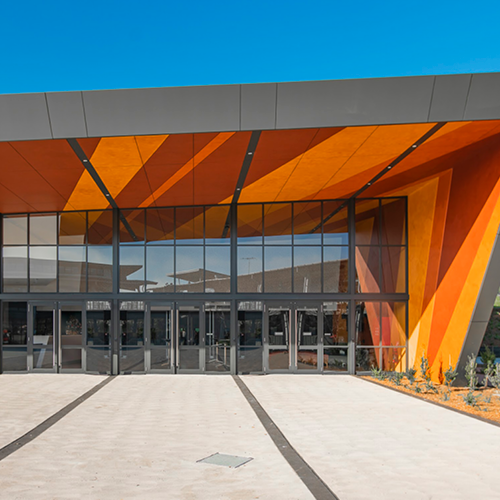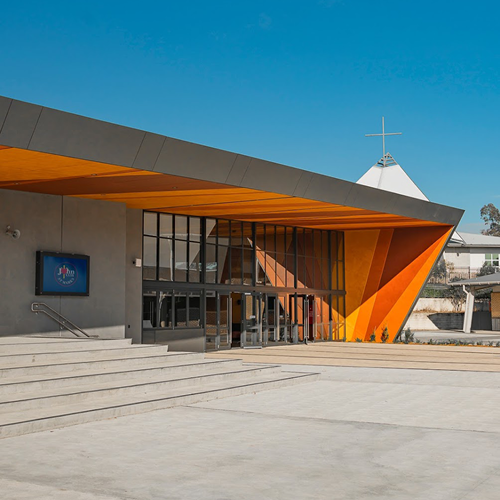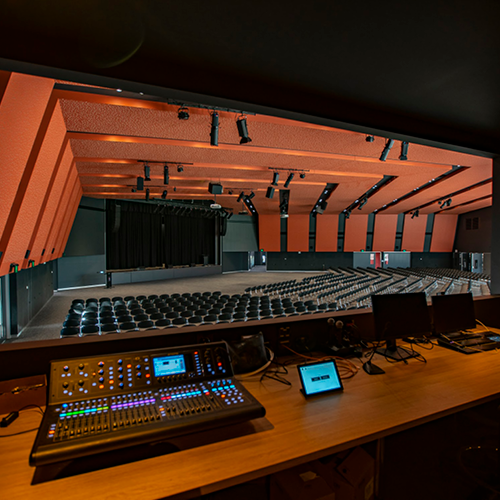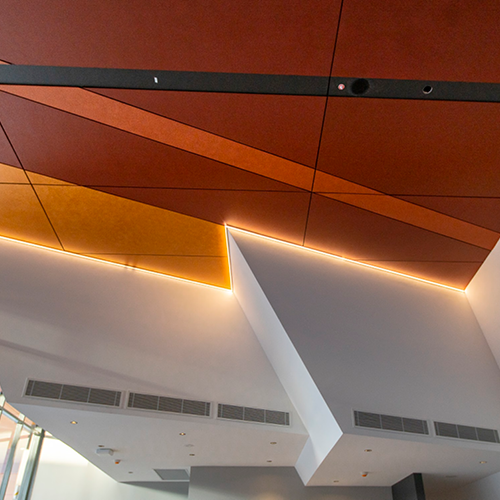 Project: University of Wisconsin
This concrete finish gives the illusion of wood panels. This project creates the beauty of wood through stained concrete that will be long-lasting and impervious to harsh weather conditions.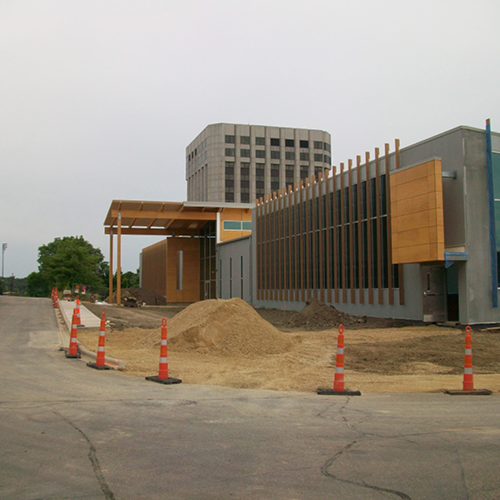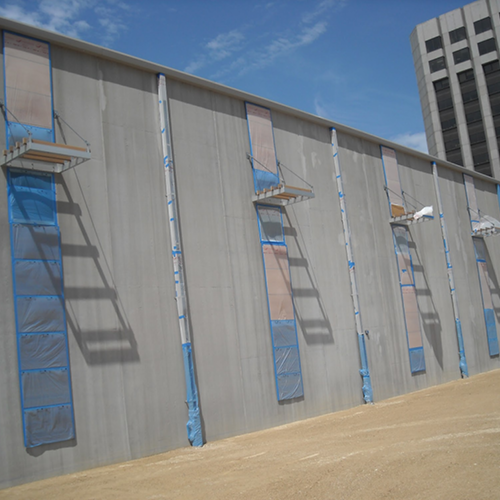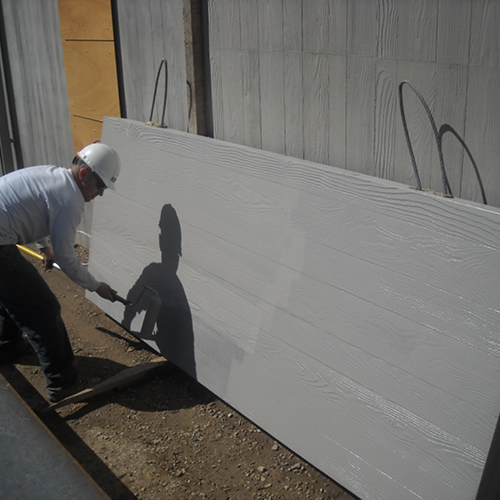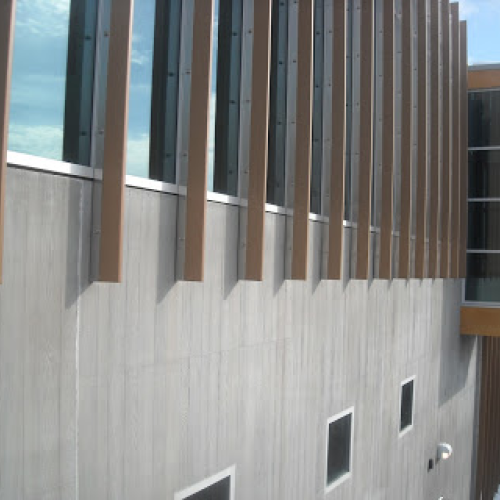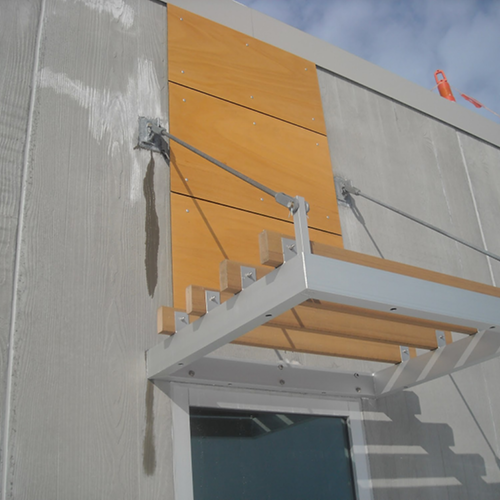 Project: Workman Middle School
Location: Pensacola, Florida
This exciting project in Pensacola showcases how our stain and services can truly transform a building. After pressure washing the existing building, our Certified Stain Applicators worked with the architect and the school to come up with a brick red and beige buff color scheme. Staff and students returned to a brighter and more welcoming school.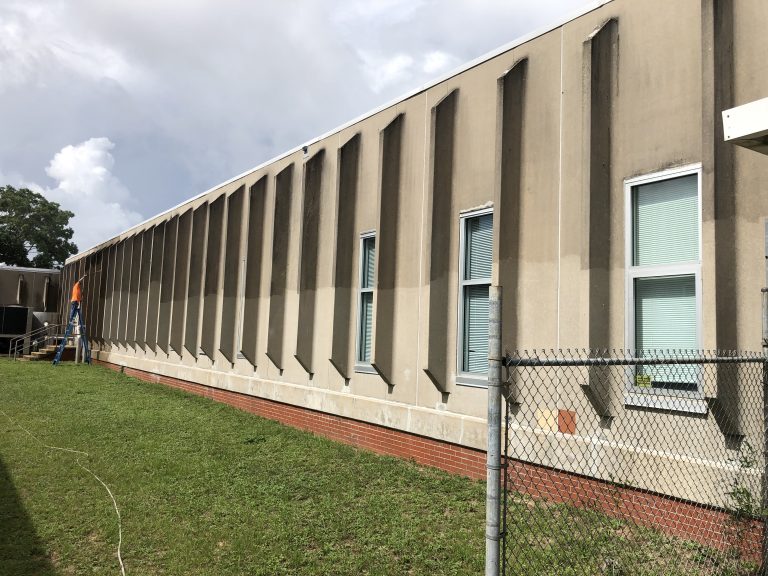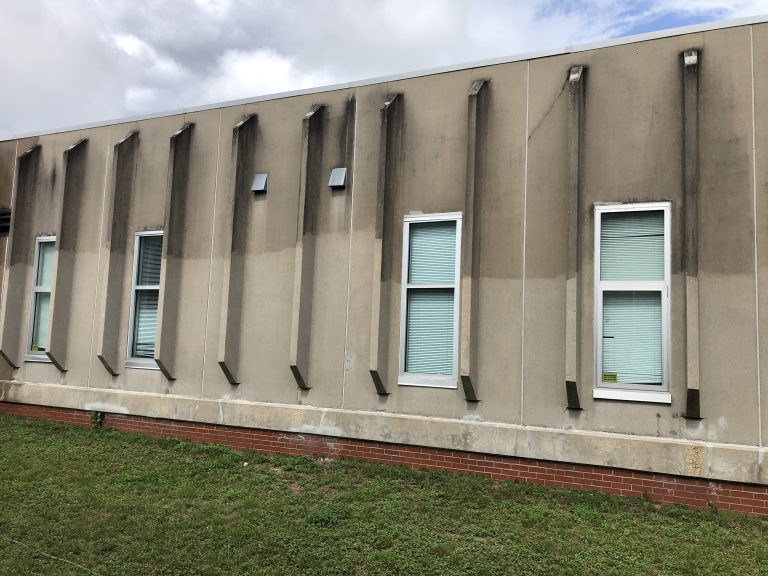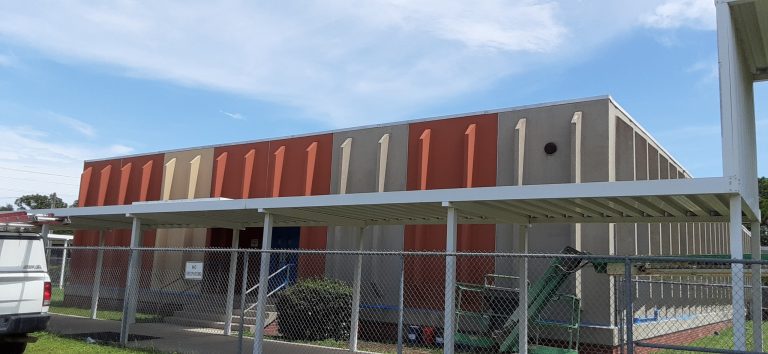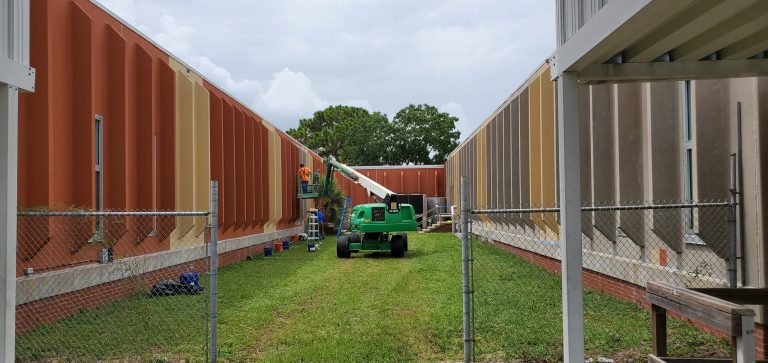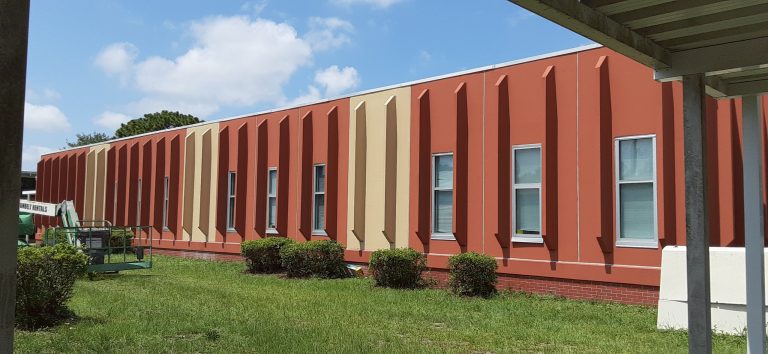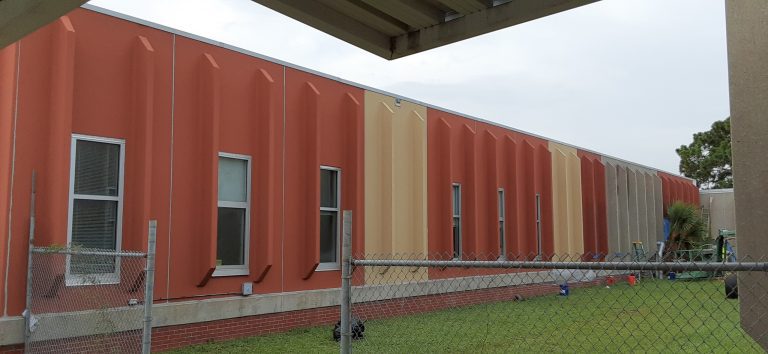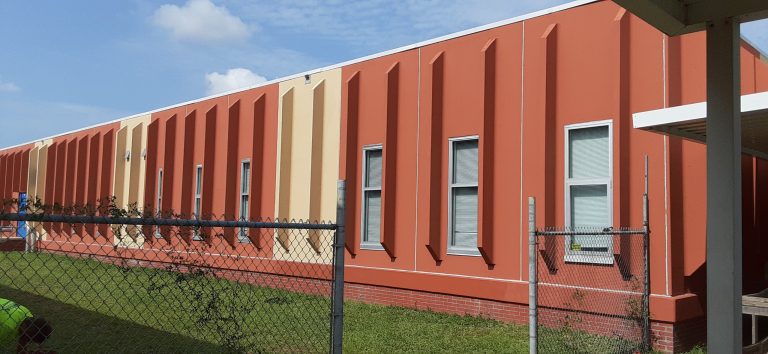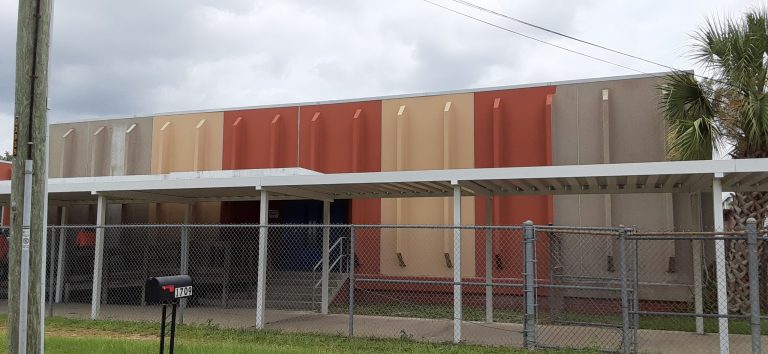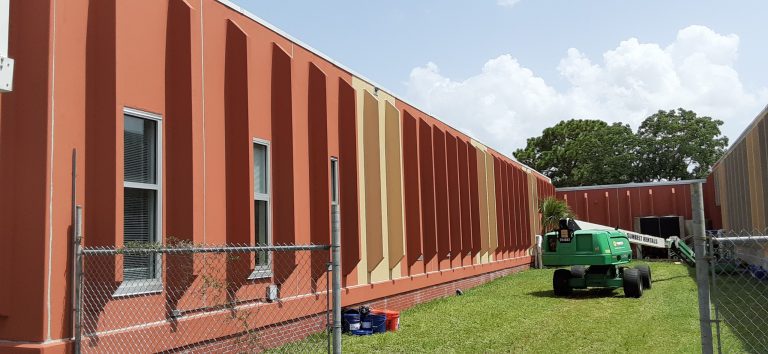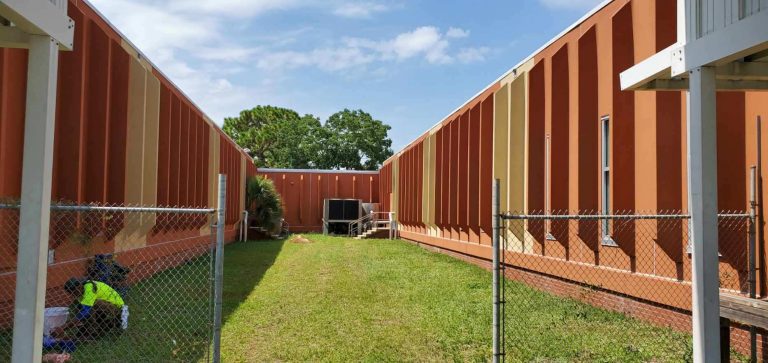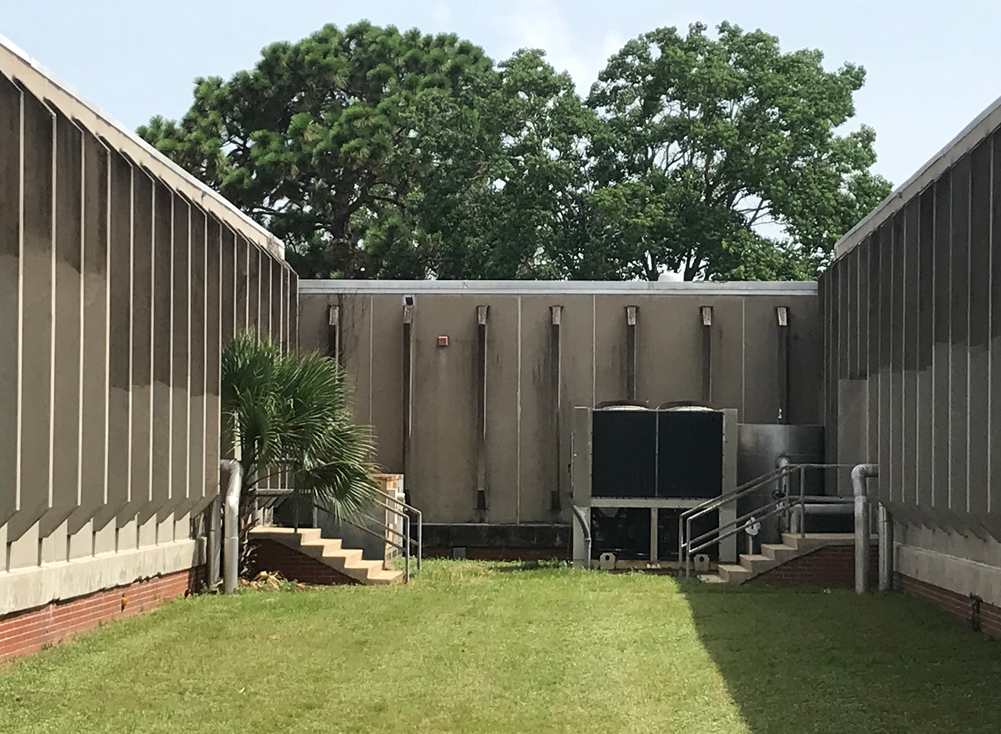 This school needed a major makeover that Nawkaw was ready to take on. The building had blemishes that needed to be cleaned before staining.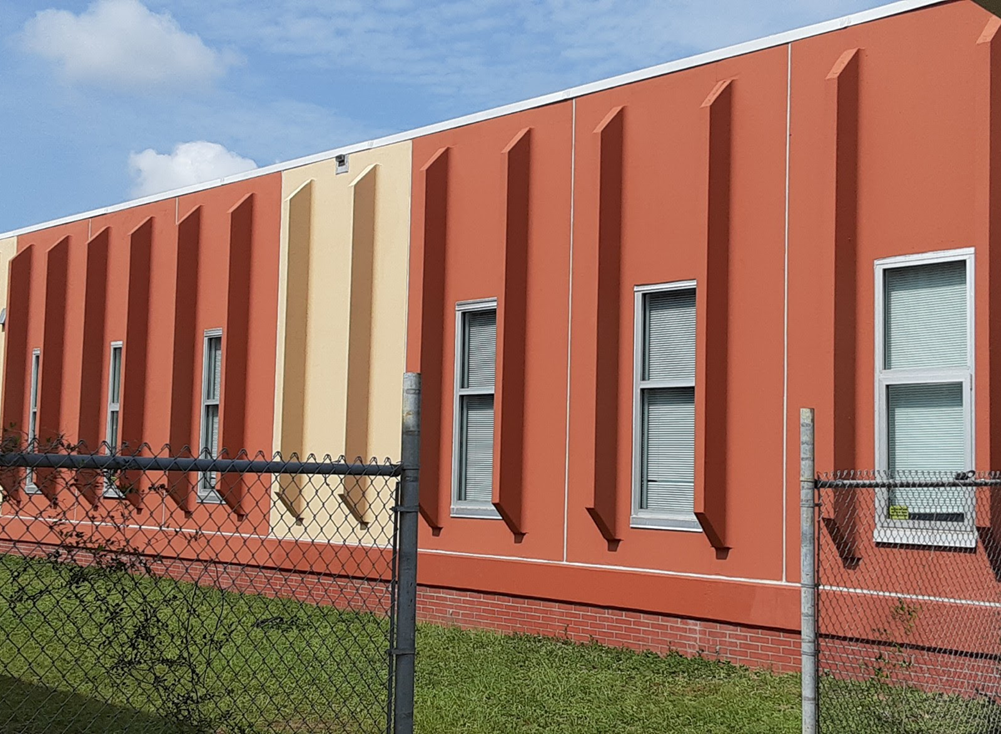 After about two weeks, the project was completed. Our NawTone-K Opaque was used to remove the building's blemishes and brighten up the school.
Project: University of Dayton
This was a huge project for the team. This building at the University of Dayton had a light, yellow brick before Nawkaw got to work. Through Nawkaw's staining process, it became more modernized with a darker and redder stain. This building now has a new look for students and staff to enjoy!