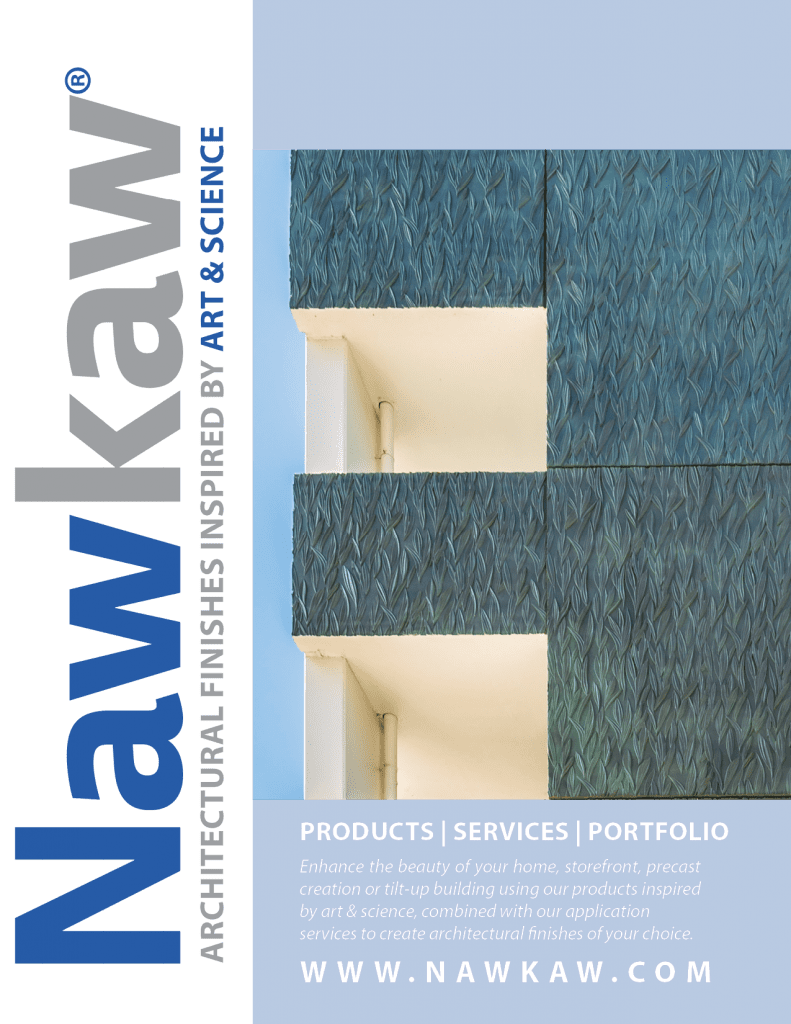 Concrete & Masonry Portfolio
Our comprehensive concrete and masonry stain portfolio explores the wide breadth of Nawkaw's work over its 30-year history. 
View leatherlike finishes in Australia, innovative colors in Canada, reclaimed main street projects across the United States, and much more.
Learn about Nawkaw's products, how stain solutions help realize architectural visions, and how new colorless finishes can contribute to a greener environment through photocatalytic reactions.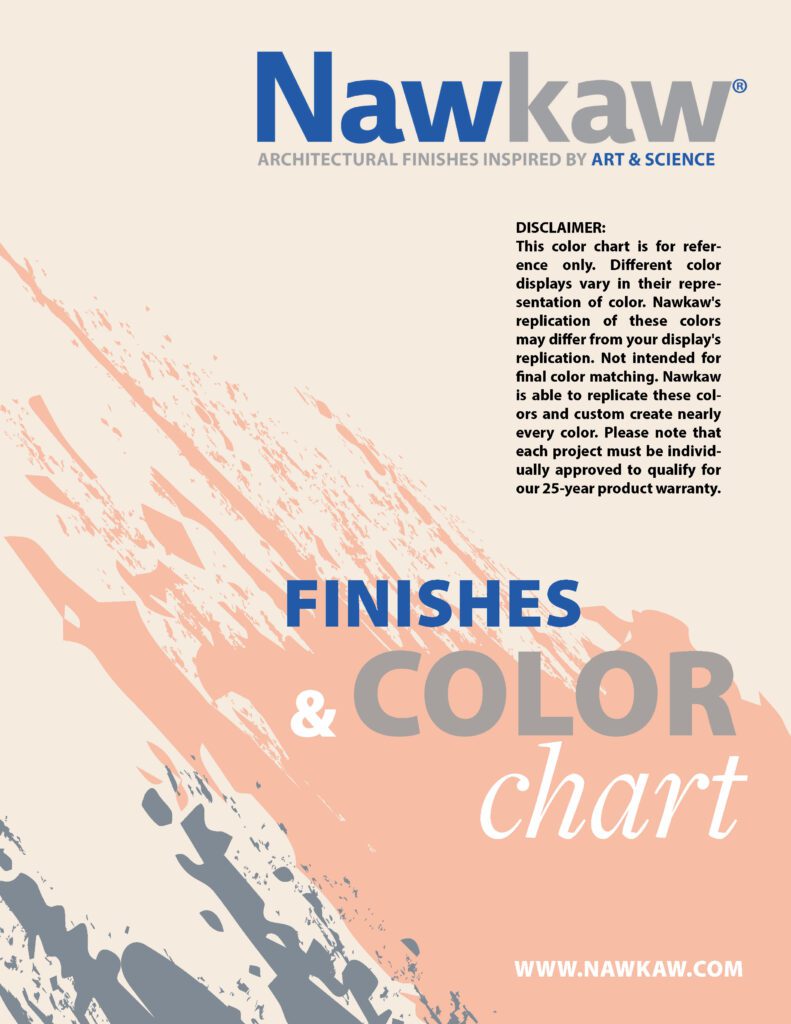 Explore trending colors and finishes and design your dream project with hundreds of options from Nawkaw. Pick and choose your favorite looks, or reach out to have a custom creation inspired by your selections!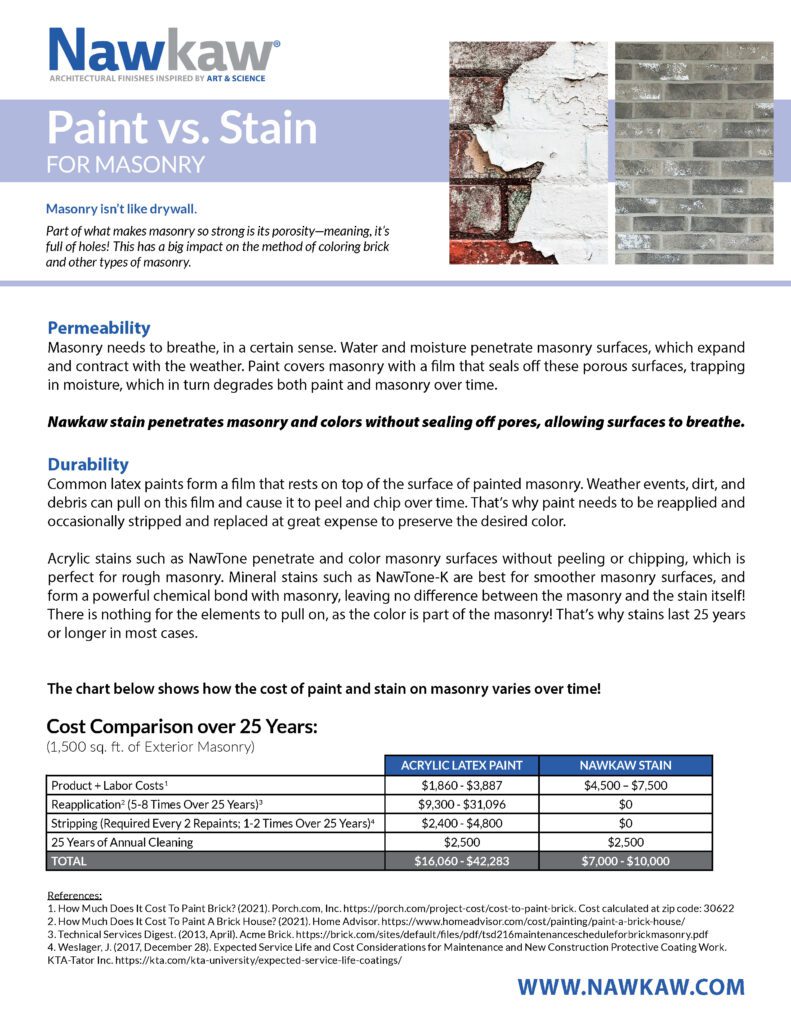 Cost Analysis Paint vs. Nawkaw stains
Explore the cost of masonry finishes over a 25-year period with this simple one-page breakdown between acrylic latex paint and Nawkaw mineral stain. 
Our analysis includes reapplication requirements, annual cleaning, and labor costs associated with both finish types. 
Concrete services Trifold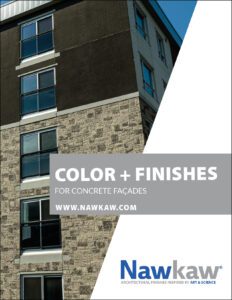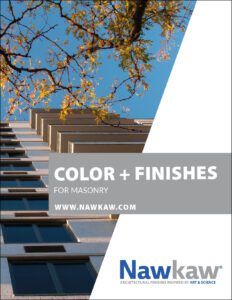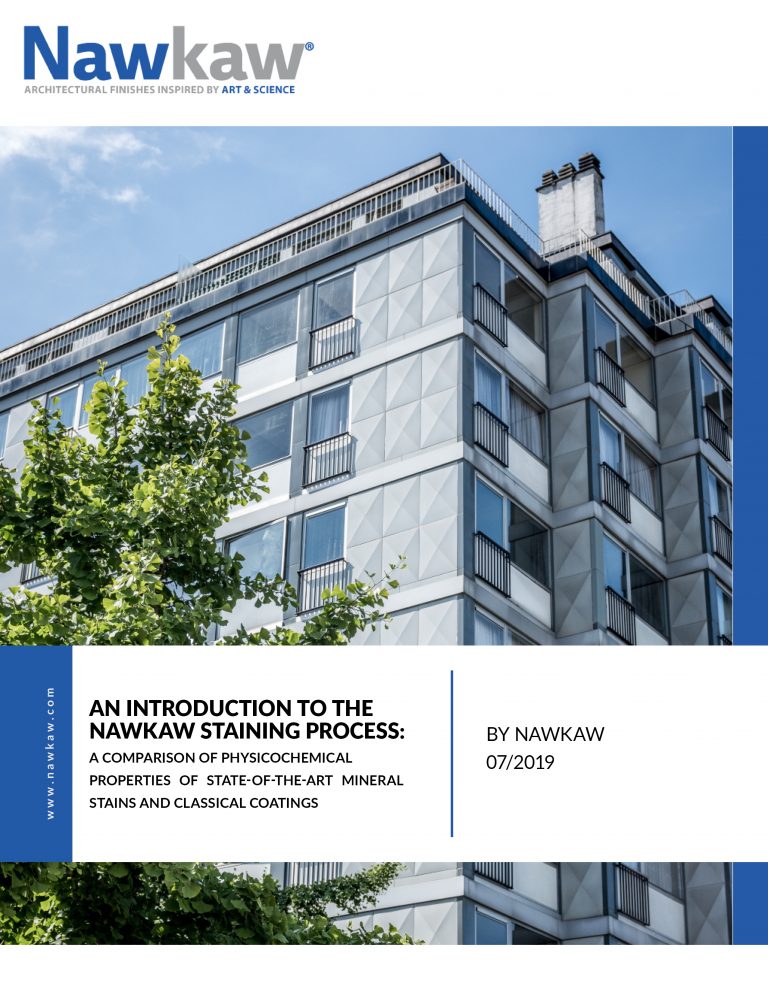 Explore the staining process of Nawkaw mineral and acrylic stains in comparison to classical coatings. Directly contrast VOC content, mildew and UV resistance, and other metrics, and view the visual creations only possible through stain.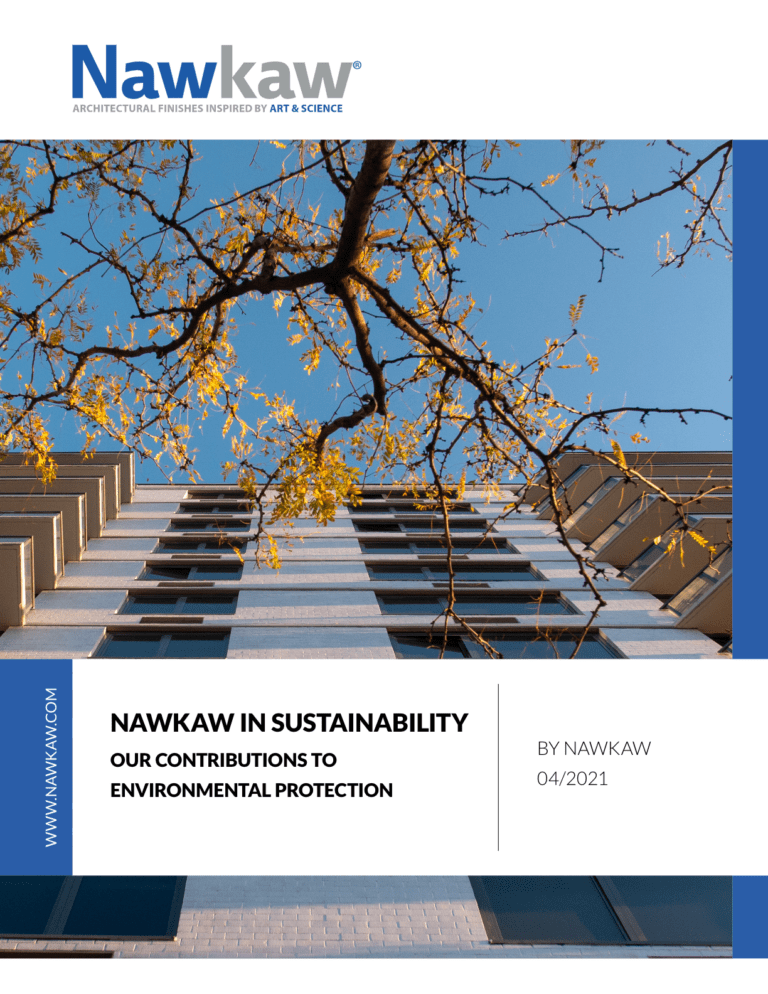 It isn't enough to make sustainable products–every aspect of a company needs to contribute towards the fight for our environment. Read how we've configured our operations, investments, and production towards environmental protection.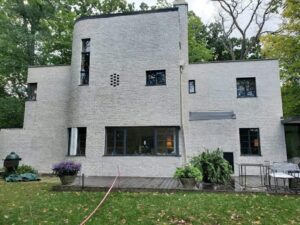 Explore how brick tinting allows you to enhance the features of your home while maintaining the integrity of your brick's original character!
Read More »