Leading In Innovation
Nawkaw's innovative finishes empowers architects and designers to create without limits. Nawkaw can create any color imaginable and a myriad of truly unique finishes.
Contact Us
A Stunning Medical Center
In Kitchener, Ontario, this medical center was built from the ground up with color and texture in mind. However, after framing with was completed, the gray concrete walls showed little evidence of what could be done with the textured concrete!  
Working with these elements, Nawkaw was able to create several unique finishes across the structure. First, several of the gray panels were given a darker hue and surrounded by several unique lime green accent panels created by mineral stain. 
For the darker wood accent pieces, Nawkaw utilized several hues of brown and black to create a dark oak appearance. Our work enabled building designers to use the materiality best suited for the project—and the visual aesthetic they had dreamed of!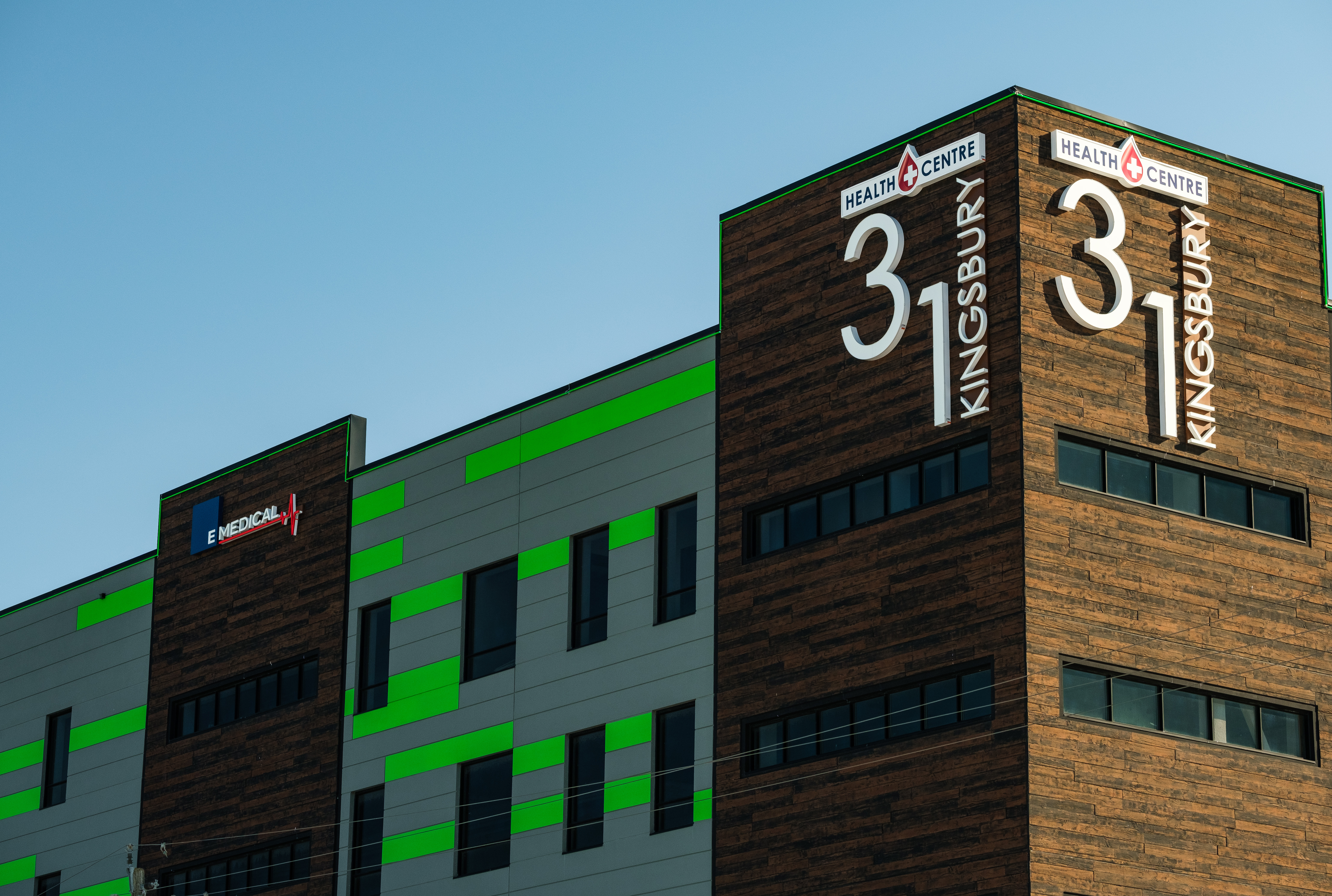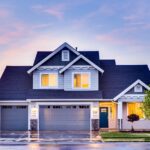 Your Concrete Color Specialists
Nawkaw's concrete color solutions enable architects and project managers to customize their concrete. Whether you want to equalize imperfections in the casting process or a complete color transformation, Nawkaw's in-house production and application specialists can get it done.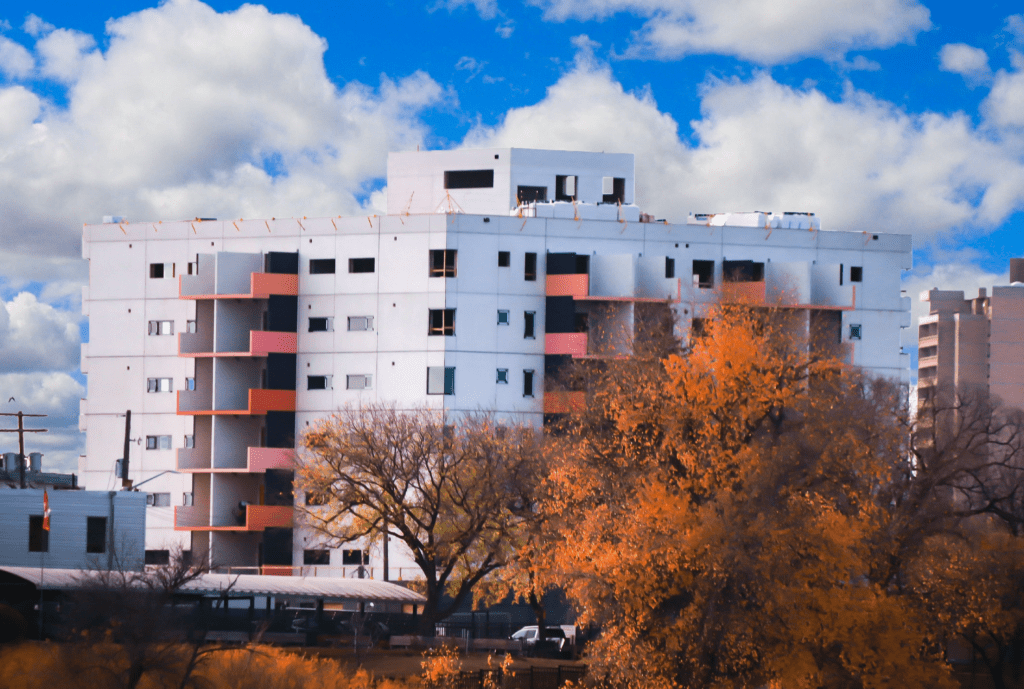 A Multi-story Color Gradient
In Winnipeg, this multi-story building needed a splash of color to help accentuate the structure and give it a unique appearance. Building designers eventually settled not just on one accent, but rather a gradient of pinkish-red across several stories. 
Nawkaw Stain Technicians were called in to realize the architectural vision, working across several stories with varying hues to create the desired aesthetic. Nawkaw used proprietary mineral stain which penetrates the substrate chemically–ensuring a low maintenance, non-fading color solution that brings elegance and beauty to these units.  
Peninsula Private Hospital
The expansion of Peninsula Private Hospital in Victoria, Australia meant the construction of the first private emergency room in the region. This 24-hour facility would need to be instantly recognizable from the road not just for aesthetics, but for health and utility as well.
Nawkaw utilized NawTone to transform form-lined gray concrete with striking and contrasting colors in cream, black, and red. Additionally, a chic, dynamic border was created around the windows.
The finished building remains a critical art of Peninsula Private Hospital's lifesaving operations.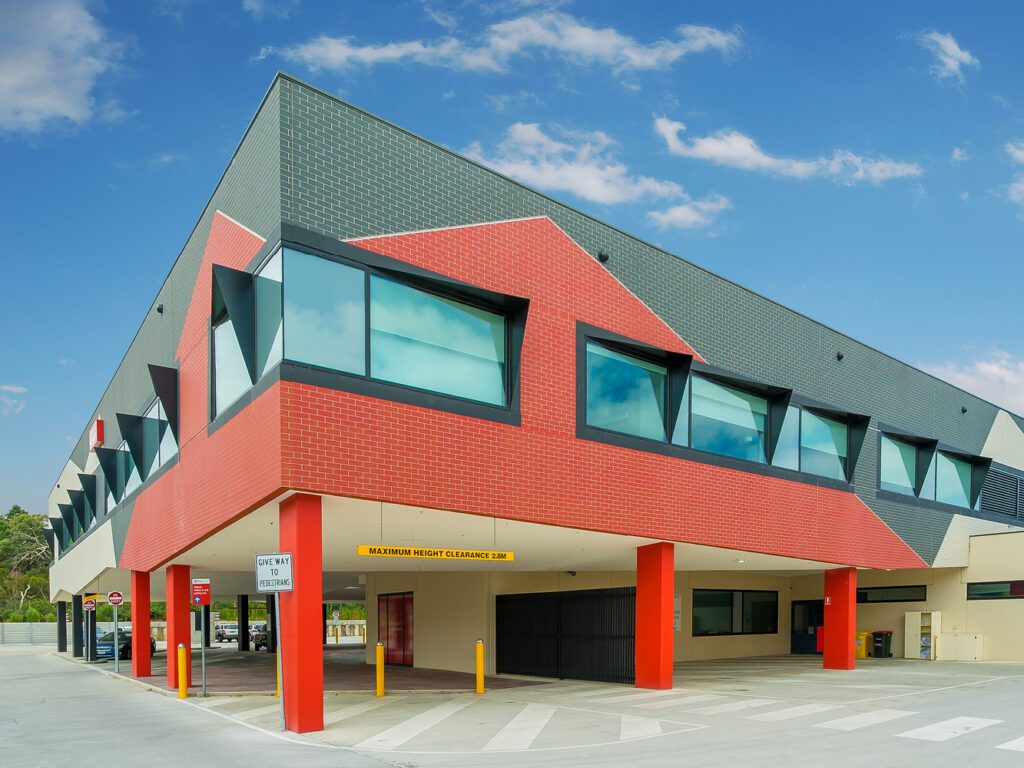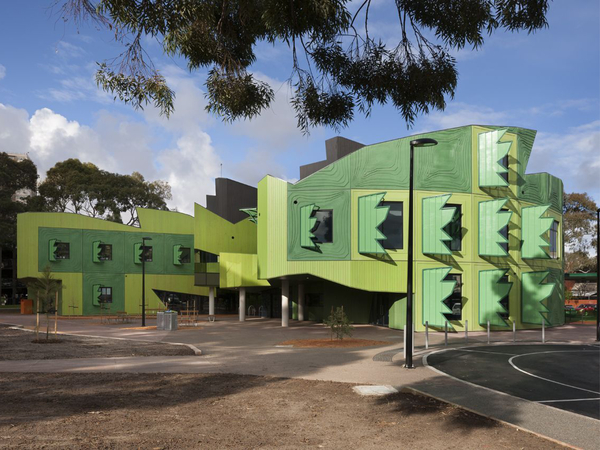 Just outside Melbourne, the North Richmond Community Health Centre wanted a bold look to stand out from its built environment. Nawkaw used NawTone-G to transform precast concrete into several shades of bright green.
The new structure stands as a unique and recognizable beacon of health and support in the area.