We strive to promote and beautify innovative structures and finishes. Nawkaw has developed the best training and staining techniques in the industry over its thirty-year history. This knowledge has enabled us to expand our products and techniques to create one-of-a-kind projects.
Location: Christchurch, New Zealand
When this road pump station needed a leatherlike finish on concrete, Nawkaw rose to the challenge. Nawkaw Stain Technicians used a unique application process on plain gray concrete elements to create the rusted metallic and leather-look using NawTone-G as a base and NawTone for translucent accents.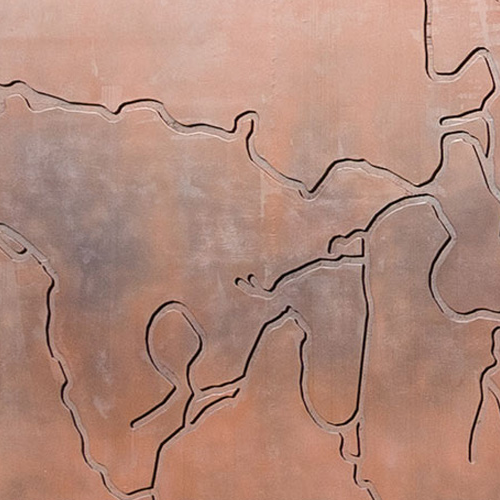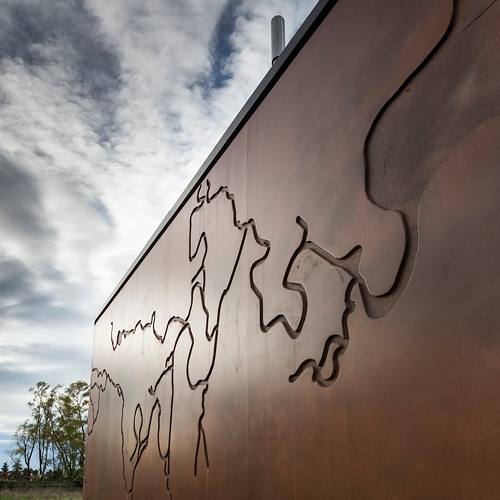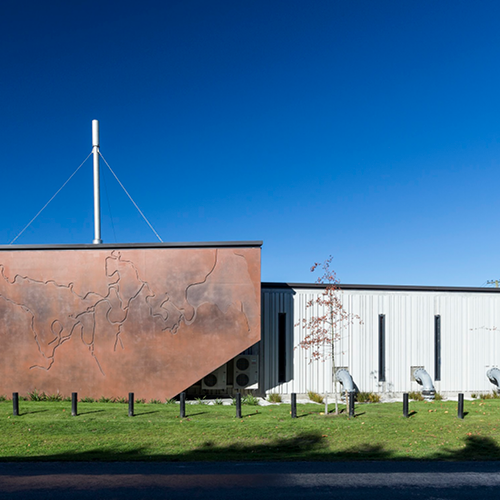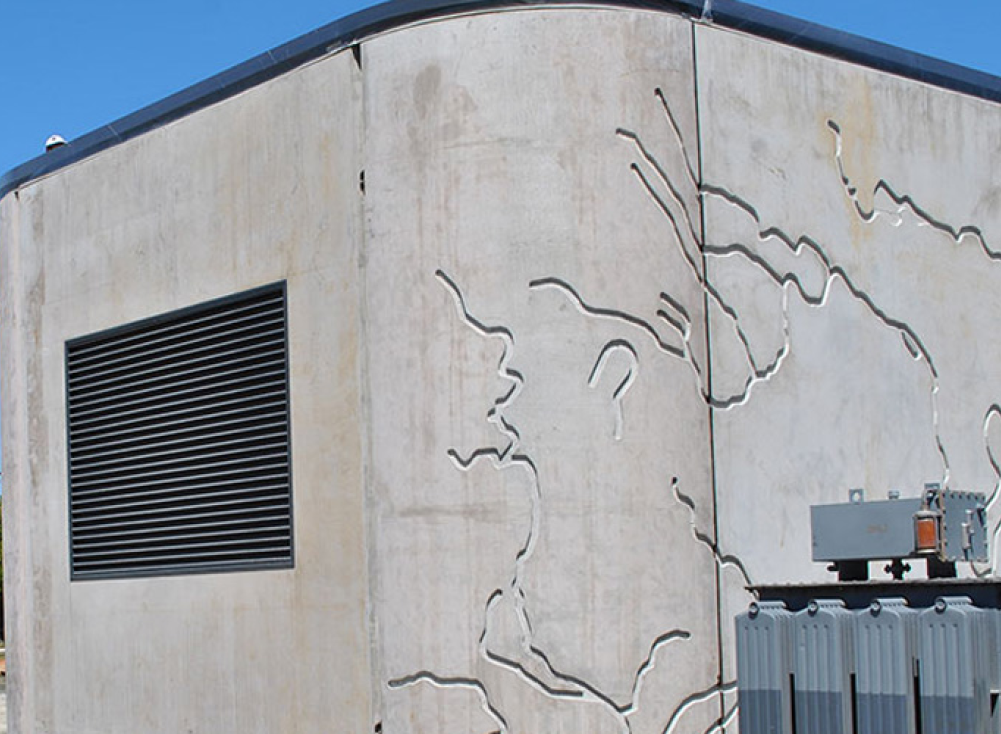 This project was originally intended to have panels colored by mixing brown oxide into the concrete mix.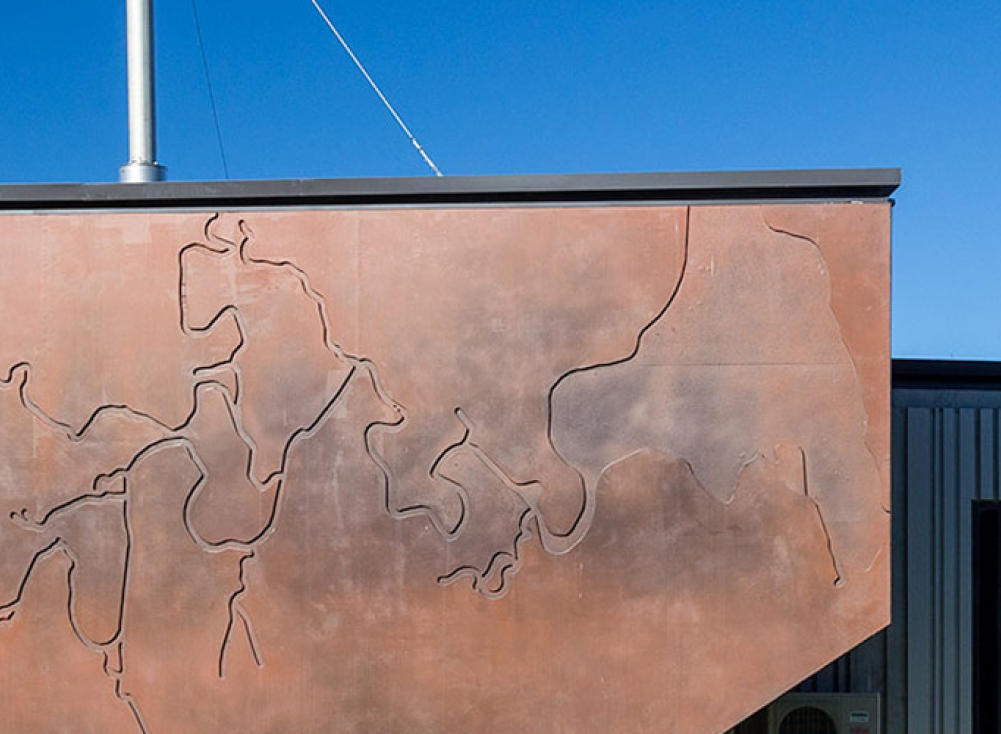 Instead of using the brown oxide, Nawkaw was brought in to realize the architect's vision of rusted metal and leatherlike finishes. Nawkaw's color solution is able to last decades using proprietary technology!
Project: Nepean Mental Health Hospital
Location: Penrith, New South Wales, Australia
Instead of a cold, clinical look for this healthcare facility, architects opted to include Nawkaw's innovative concrete finishes to reflect the warmth and quality of care offered within. Nawkaw created a stunning weathered copper effect which accentuates the darker elements of the building's materiality perfectly.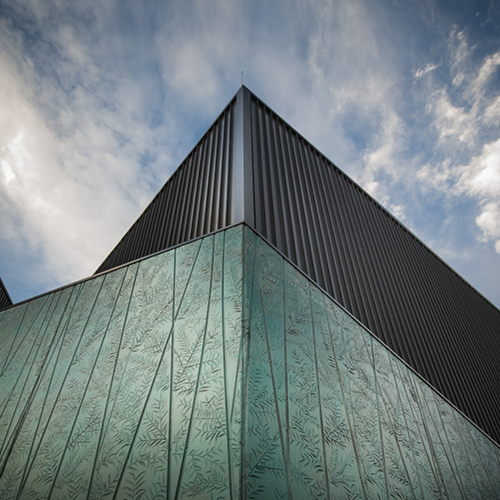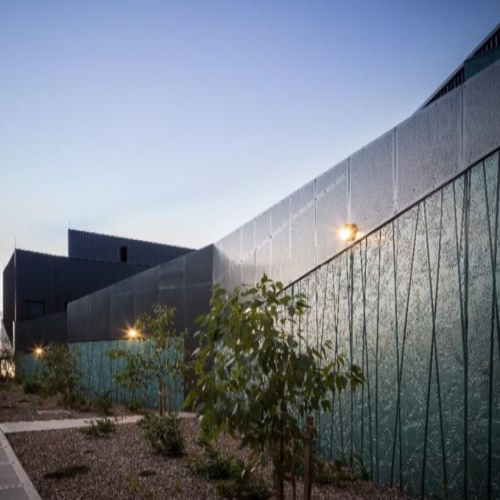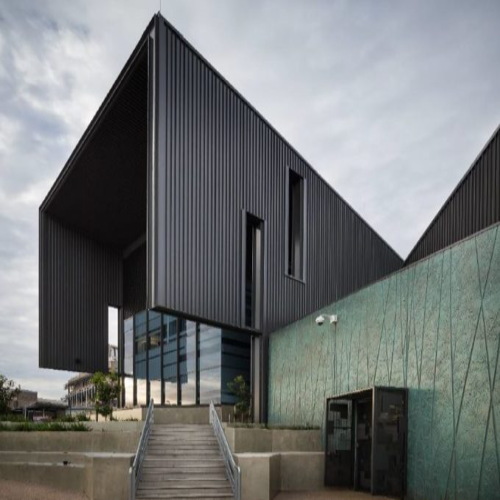 Project: 889 Collins Street Melbourne
Location: Melbourne, Victoria, Australia
This concrete and glass structure boasts the inviting warmth and timeless beauty of wood tones thanks to Nawkaw's staining process. Cement sheet panels were expertly stained and brought the ranged wood grain to life in this urban environment.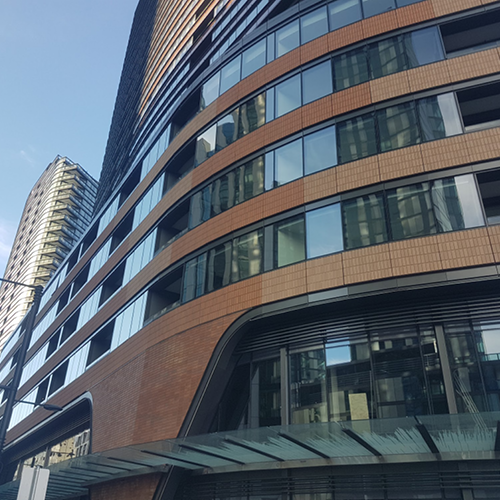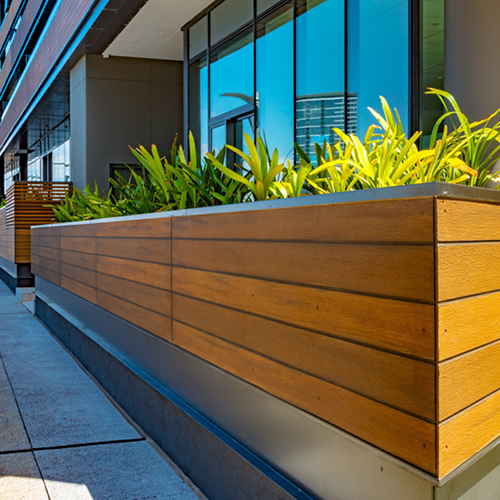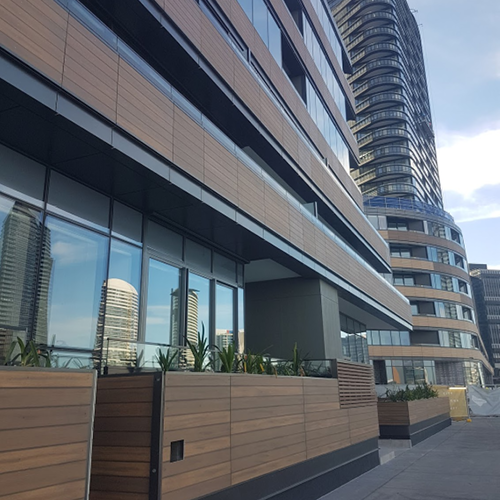 Project: Burrinja Cultural Centre
Location: Upwey, Victoria, Australia
Earth tones applied to gray precast concrete panels visually connect this award-winning cultural center to its environment and the vibrant community it serves. Nawkaw lent its color expertise to produce an effect as unique and beautiful as the artwork housed inside.