We always strive for innovation and creation of unique structures, especially through architectural finishes. Since we've been doing this for 30 years, all over the world, we have developed the best training and staining techniques in the industry. This knowledge has allowed us to expand our products and techniques to create one-of-a-kind projects. Every project is unique, and we always want to challenge ourselves to make your architectural dreams a reality. 
Location: Christchurch, New Zealand
When this road pump station needed a leatherlike finish on concrete, Nawkaw rose to the challenge. Our Certified Stain Applicators colored patterned, plain gray concrete elements to create the rusted metallic/leather look using NawTone-G as a base and NawTone translucent accents.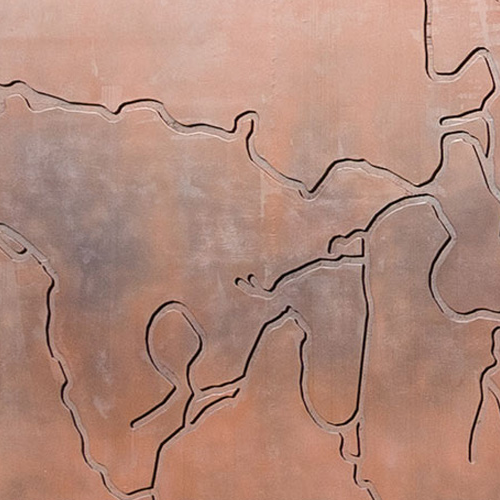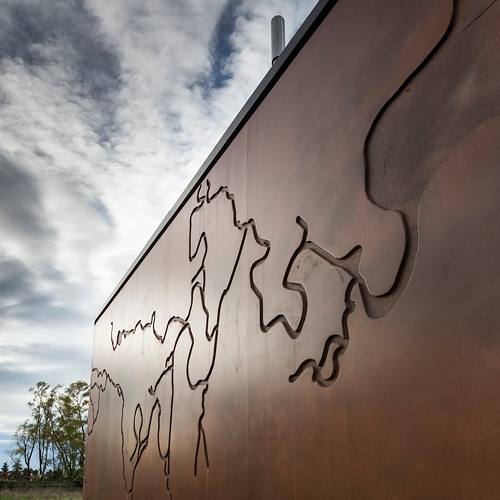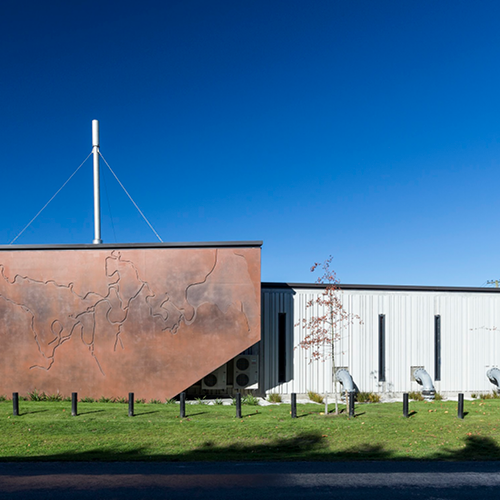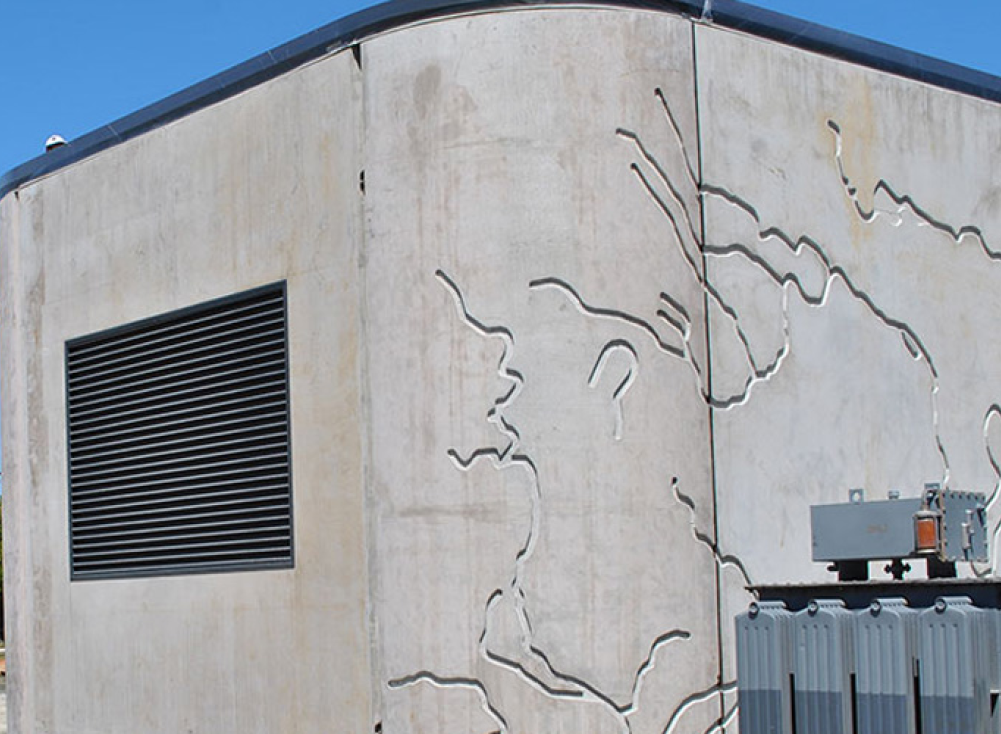 This was built as a SCRIPT project/earthquake remediation. It was intended to have panels that were colored by mixing a brown oxide into the concrete mix.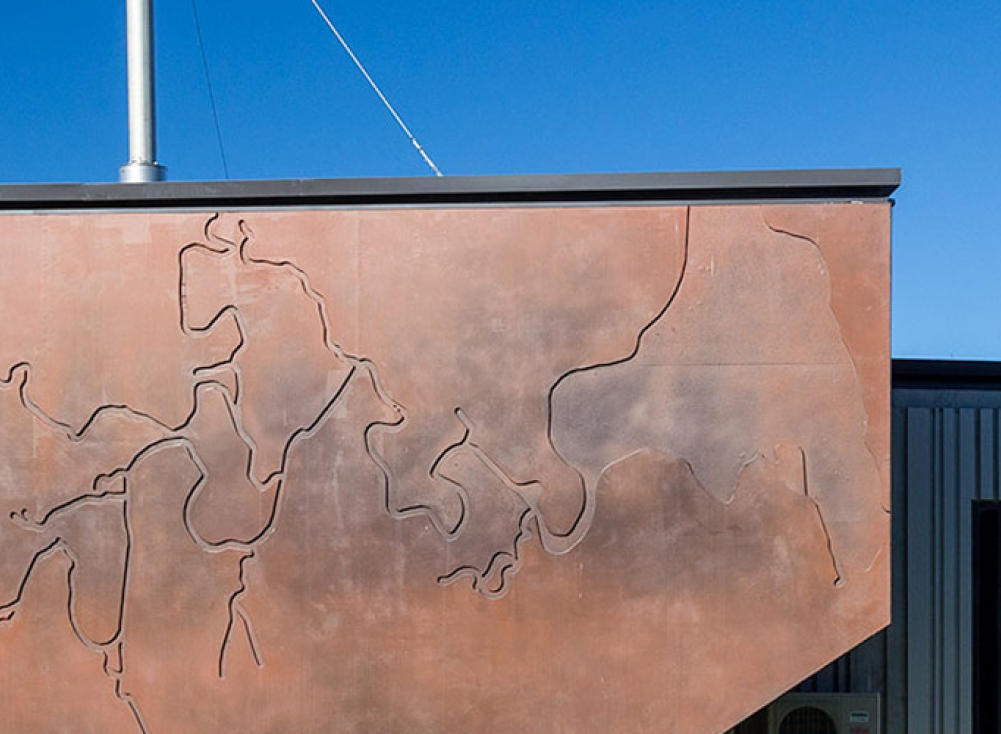 Instead of using the brown oxide, Nawkaw was brought in to reveal the architect's vision: to make the panels have rusted metal and leatherlike finishes. The finish achieved that look with a long-lasting and beautiful effect. 
Project: Nepean Mental Health Hospital
Location: Penrith, New South Wales, Australia
Instead of a cold, clinical look for this healthcare facility, architects opted to include Nawkaw's innovative concrete finishes, reflecting the warmth and quality of care offered within. Gray precast concrete took on a stunning weathered copper effect thanks to Nawkaw's proprietary color treatment.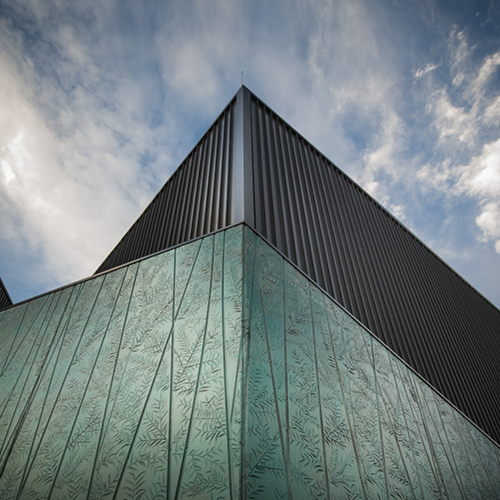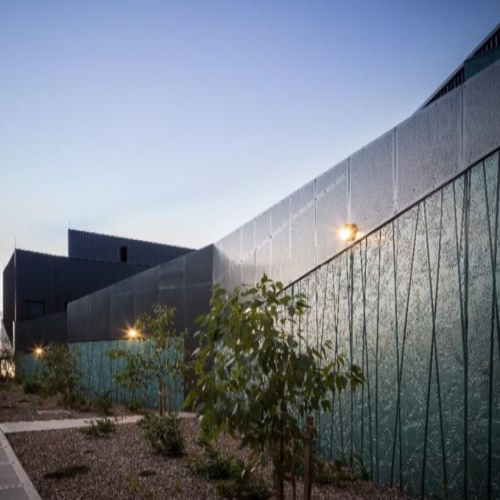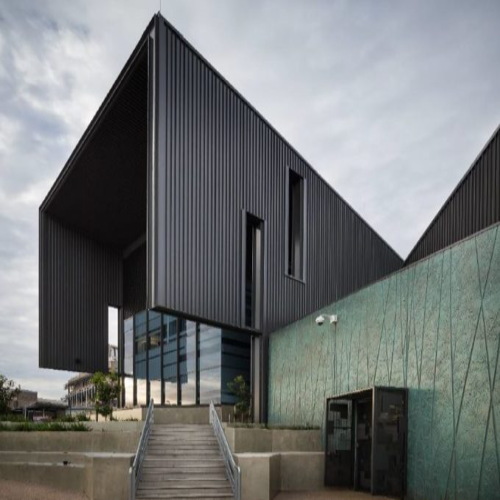 Project: 889 Collins Street Melbourne
Location: Melbourne, Victoria, Australia
This concrete and glass structure boasts the inviting warmth and timeless beauty of wood tones, thanks to Nawkaw's staining process. Cement sheet panels were expertly stained, bringing the natural appeal of dark and light wood grain to life on a city street.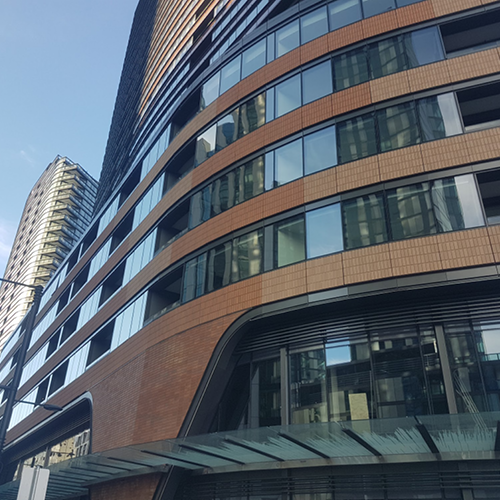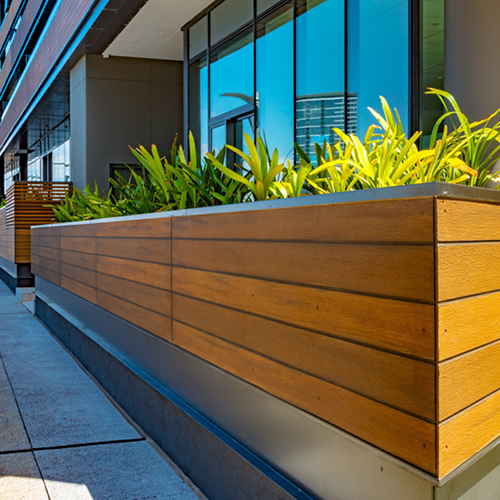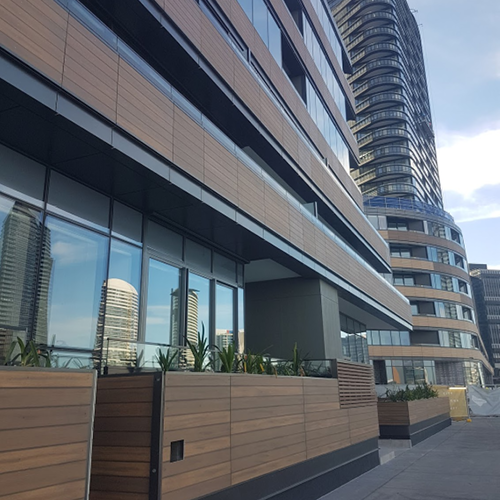 Project: Burrinja Cultural Centre
Location: Upwey, Victoria, Australia
Earth tones applied to gray precast concrete panels visually connect this award-winning cultural center to its environment and the vibrant community it serves. Nawkaw lent its color expertise to produce an effect as unique and beautiful as the artwork housed inside.