Stunning parking structures
Our premium concrete stains are perfect for parking structures. Let us help you beautify the finish of an important infrastructure element in your community and ensure it aligns with your greater conceptual vision for the project! 
Project: Discovery Business Campus Parking Deck
With the Atlas II Expansion of the Discovery Business Campus in Tempe, Arizona, increased parking demand necessitated another parking deck. Nawkaw got to work staining elements of this structure with NawTone, resulting in a stunning neutral tone and black-matte-accentuated appearance.
The final product blends seamlessly into the design and materiality of the pre-existing campus, which is home to companies like JP Morgan, Chase, Shutterfly, Northern Trust, and others!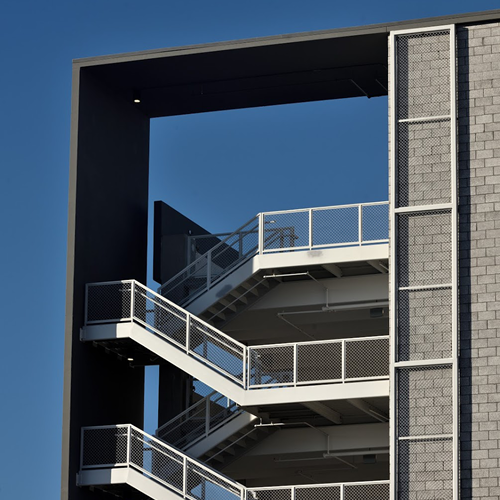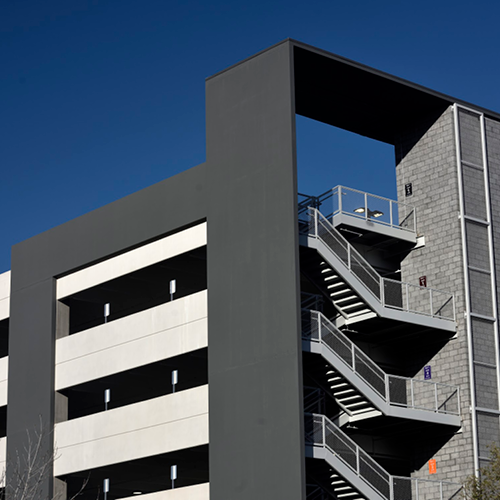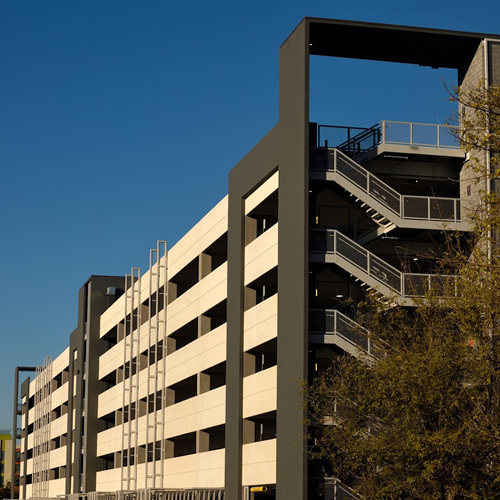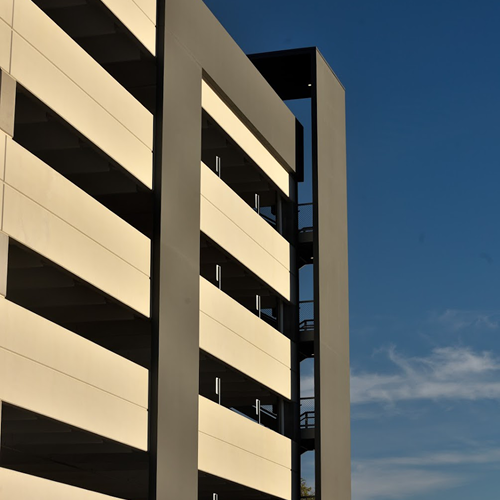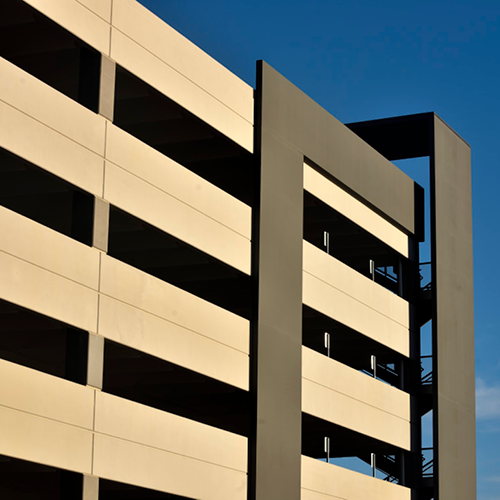 Project: Parking Deck at Wellstar Kennestone Hospital
Location: Marietta, Georgia
This parking deck and overpass in Georgia received a great finish. Nawkaw worked to blend the new structure into the existing campus' design. Brick detail with white stain combined to make a great addition to the hospital's campus and life-saving work.