Stunning parking structures
Our premium concrete stains are perfect for parking structures. Let us help you beautify the finish of an important infrastructure element in your community! 
Project: Discovery Business Campus Parking Deck
With the Atlas II Expansion of the Discovery Business Campus in Tempe, Arizona, parking needs resulted in the construction of this parking deck. Nawkaw got to work staining elements of this structure with NawTone, resulting in a stunning neutral tone and black-matte-accentuated appearance.
Breaking ground in 2012, the Discovery Business Campus slowly began growing and expanding, promising a 136-acre mixed-use office park upon completion, with construction to roll out in stages. A few years later, the campus expanded with Atlas Phase II. With the addition of several more buildings, more infrastructure and parking spots were required, with additions needing to match the pre-existing aesthetic of the campus. Nawkaw got to work staining elements of this parking structure with NawTone, creating a robust neutral tone for most of the structure, with a few black matte features added for extra flare. The final product blends seamlessly into the design of the pre-existing campus, which is now home to companies like JP Morgan, Chase, Shutterfly, Northern Trust, and others!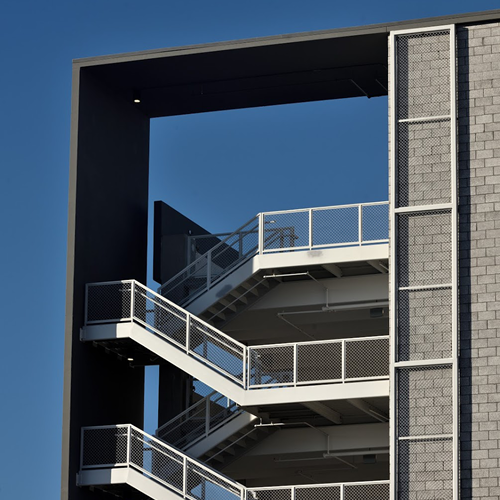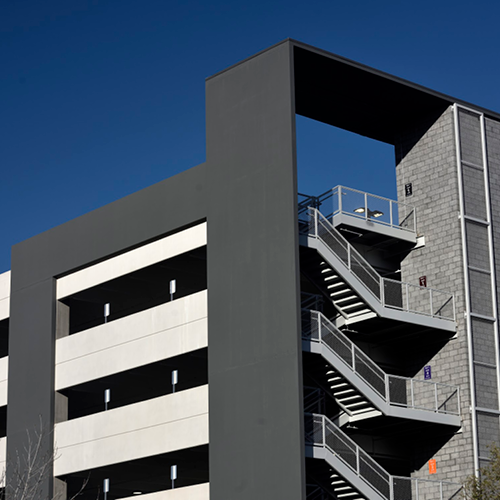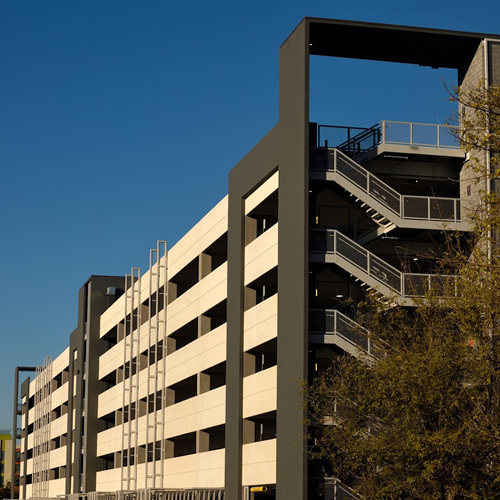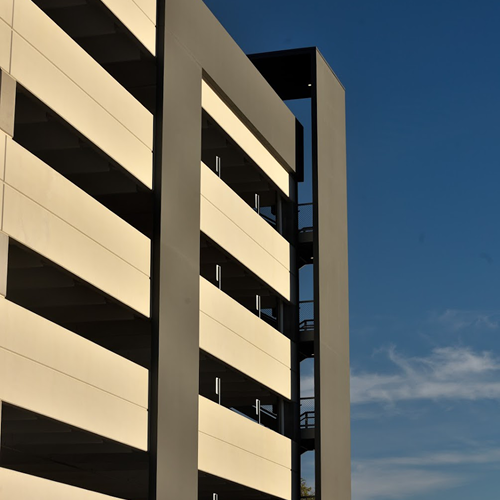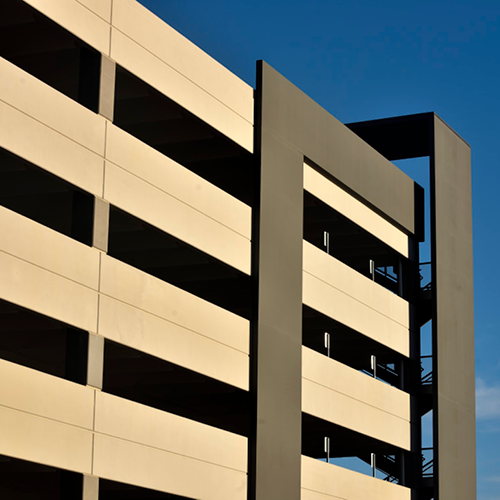 Project: Parking Deck at Wellstar Kennestone Hospital
Location: Marietta, Georgia
This new construction parking deck in Georgia received a great finish from Nawkaw. This project allowed for more parking where it's most important: at a hospital. Brick detail with white stain combined to make a great addition to the hospital.