Did you know that if your home uses concrete elements, you are effectively reducing your carbon footprint? Using concrete in a home brings to mind cold, rigid, and gray imagery–but using concrete inside doesn't have to be boring! If you're looking to add a splash of color to your home's exterior, consider staining your concrete wall.
Concrete wall stain is an excellent way to add personality and style to your home. It is also a great way to protect your concrete wall from the elements. When it comes to choosing a concrete wall stain, there are a few things you should keep in mind. Keep reading for everything you need to know about wall stains for concrete.
What Is Concrete Wall Stain?
Concrete wall stain is a type of concrete coloring in which an opaque or semi-transparent finish is applied to concrete walls. This technique helps to change the color. Unlike traditional painting, however, staining penetrates the concrete surface.
This produces a more durable and long-lasting finish. It also allows the natural texture of the concrete to show through. This can give your home's exterior a unique look.
Types of Stains For Concrete
There are two major types of concrete wall stains: those made with an acid base, and those made with water. Acid-based stains react with the concrete to create a permanent color change, while water-based stains penetrate the surface of concrete and instill color. Water-based stains are preferable for wall staining as it is less likely to cause damage to the concrete, among other reasons we'll delve into later.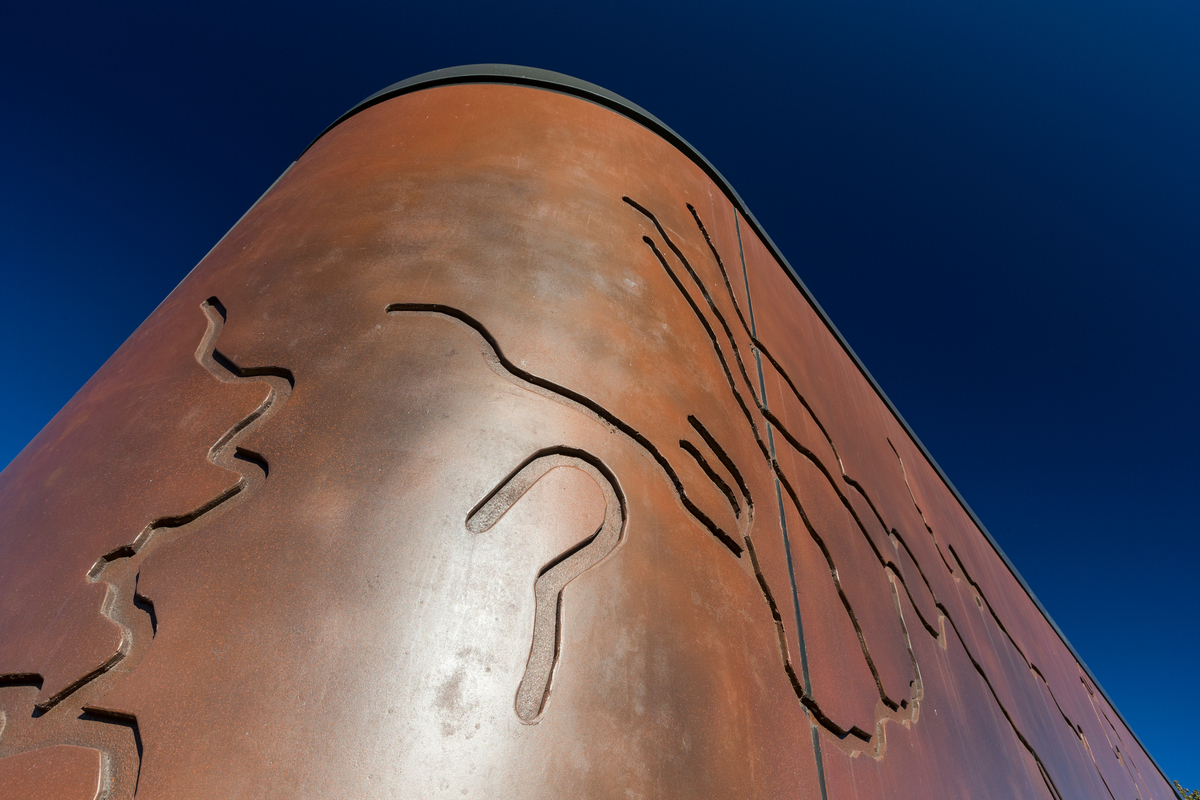 Types of Acid-Based Stains
Acid-based stains are available in a variety of colors, so you can find one that best suits your home. They're also more durable and can take a substantial beating, making them better suited for concrete flooring than vertical surfaces.
If you're considering this type of stain, be aware that application is difficult and completely permanent. As a result, it's important that you hire a professional when using acid-based stains.
Types of Water-Based Stains
Water-based stains are a good option if you're looking for a customizable and powerful color solution for vertical surfaces. They're also longer-lasting than paint and more suited for walls than acid-based staining, so they're a good option if you're working with a larger wall.
However, they're not ideal for horizontal surfaces, such as flooring. In these cases, an acid-based stain is recommended. 
This is a specialized type of concrete wall stain that's designed to mimic the look of stone, brick, or wood. The name is misleading, as 'formliner stain' simply refers to stain applied on formlined concrete.
Formliner stains are perfect for homes with a rustic or country-inspired style. Hiring a professional company with the expertise to apply this type of stain is recommended. Most companies will utilize water-based stains for these types of applications.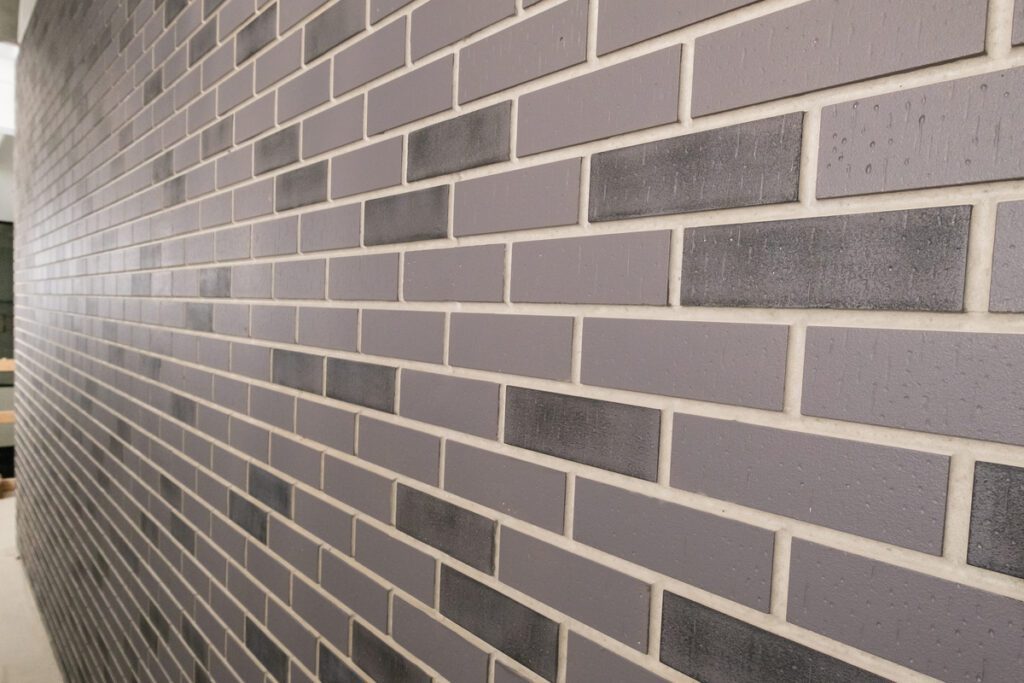 A tinted concrete sealer is a great way to add depth and richness to your home's exterior. This type of sealer is applied over the top of the existing concrete and can be used to create a variety of different looks. Tinted concrete sealers are also available in a variety of colors, so you can choose one that complements your home's existing color scheme. 
However, using tinted sealers significantly reduces your ability to customer your building's final look. 
Why Concrete Wall Staining?
There are several reasons why you might want to stain a concrete wall. First, it can be a great way to add curb appeal and increase your home's value. Second, concrete wall stains are durable and long-lasting, so you won't have to worry about repainting every few years.
Unlike paint, which seals up concrete and can cause issues like carbonation or peeling, water-based and mineral stains allow concrete surfaces to breathe. 
Does It Come In Different Colors?
Concrete stains come in both light and dark colors. Light-colored stains will brighten up your home's exterior and make it look bigger, while dark-colored stains can give your home a more elegant look. There are also several shades of each color available, so you're sure to find one that's just right for your home.
And, when you work with experts, custom-made stains are always an option!
What's the Difference Between Concrete Stains And Paint?
The biggest difference between concrete wall stains and other coloring methods is the way they react with the surface. Acid-based stains react with the concrete to create a permanent color change in a limited color range, while water-based stains offer the best results on vertical surfaces and offer greater versatility. Should you choose to use paint, however, a fill will form a film on top of the concrete that will be worn off over time. 
Another difference is that concrete wall stain allows the natural texture of the concrete to show through, while the paint will cover it up. This can give your home's exterior a unique look that you won't find with traditional painting.
Concrete wall stains are more durable and long-lasting than paint. They can last for years without fading or peeling, so you won't have to worry about repainting every few years.
What Are The Disadvantages Of Concrete Wall Staining?
There are a few disadvantages to concrete wall staining. First, it's a more expensive option than paint. Second, stains can be difficult to remove if you ever decide to change the color or go back to a natural finish.
Concrete wall stains are not ideal for every home. If your home has previously been painted before, it may require a costly removal before the stain can be properly applied.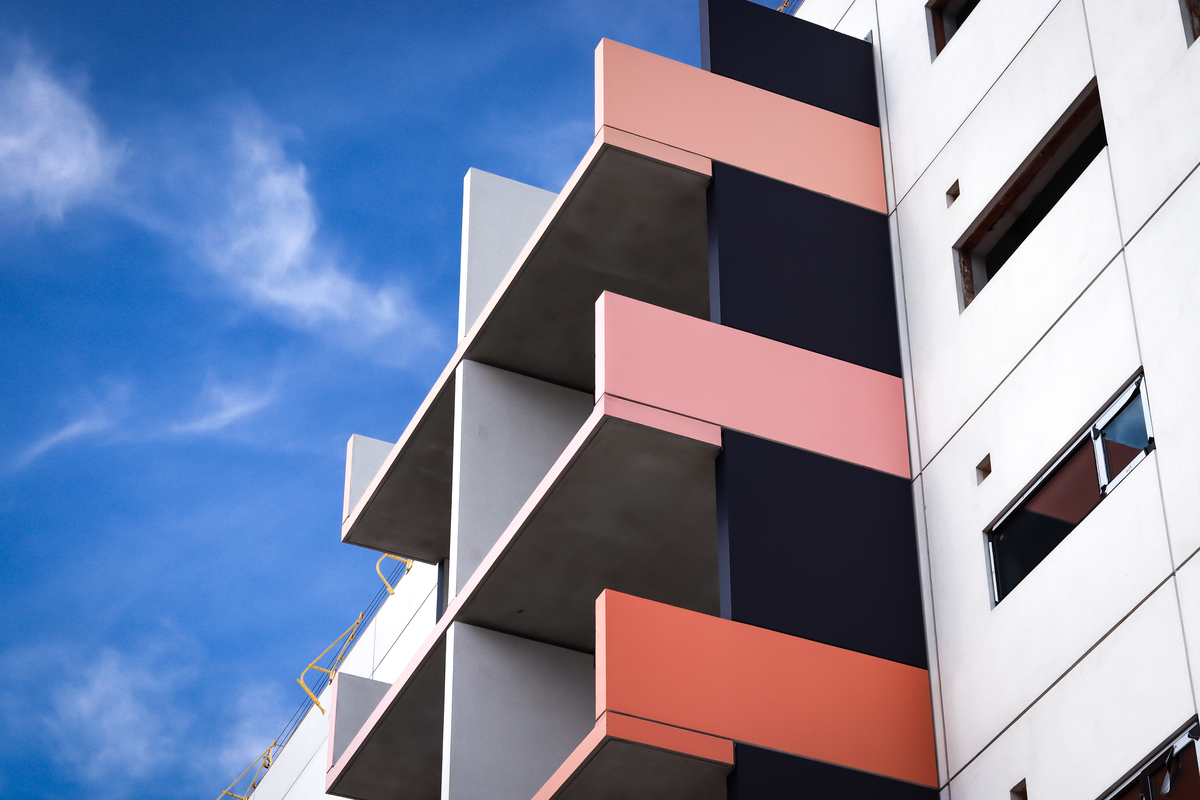 Difference Between Wall Staining and Floor Staining
The main difference between wall staining and floor staining is type of stain recommended. Floor stains require a lot of prep work because the surface needs to be clean and free of any dirt, dust, or grease. These stains are more suited to acid-based stains. Wall stains, in contrast, require a different type of prep work and are more suited to water-based stains. 
Benefits of Hiring A Professional Wall Staining Company
There are several benefits of hiring a professional wall staining company. First, they have the experience and knowledge to ensure that the job is done right. Second, they have the right tools and equipment to get the job done. They often offer a warranty on their work, so you can be sure that your home is protected in case of any problems.
When it comes time to choose a wall staining company, be sure to do your research. Read online reviews to make sure you're happy with the outcome others have received. Get your estimate in writing and ask all the questions you have about the process.
The lifespan of a concrete wall stain will vary depending on the type of stain you choose and how well you take care of it. Water-based stains last for about twenty-five years or even longer in many cases, while acid-based stains can last for up to ten years. Tinted concrete sealers can last for several years, but they will need to be reapplied to maintain their color.
Taking good care of your concrete wall stain is the best way to prolong its life. Be sure to clean it according to the manufacturer's instructions. 
Where to Find a Good Company for Concrete Stains
You've made the right choice with the decision to apply concrete wall stains to your home or business exterior. You will be amazed at the beauty and durability of this product!
Now that you know all there is to know about concrete wall stains, it's time to start creating the look of your dreams!
Contact us to find a Nawkaw-certified representative in your area. We specialize in concrete & masonry staining and can provide you with the perfect color for your home or business.
Subscribe to the Nawkaw Blog!