According to studies, 34 percent of consumers nationwide prefer brick to any other building material. Brick properties will always be desirable, and the right brick stain colors go a long way to preserve and maintain its timeless look.
Whether you are a homeowner, contractor, or architect, brick staining provides a beautiful, durable, and long-lasting finish that will add value to any residential or commercial project. Read more about the benefits of brick stain colors with this complete guide.
Brick staining is a permanent finish made out of mineral-based pigments that seep and bind into the brick (rather than remaining on the surface as paint does), act as a moisture barrier, and allows the brick to breathe.
Stain works best on clean, porous, and unpainted brick and won't peel, chip, or flake off. It is also versatile and comes in a countless variety of colors, from light and transparent, to bold and opaque.
Brick staining is a fast, effective, and long-lasting method of refreshing the look of any brick exterior. It also helps preserve the brick's natural integrity, prolong its longevity, and provide the best long-term results.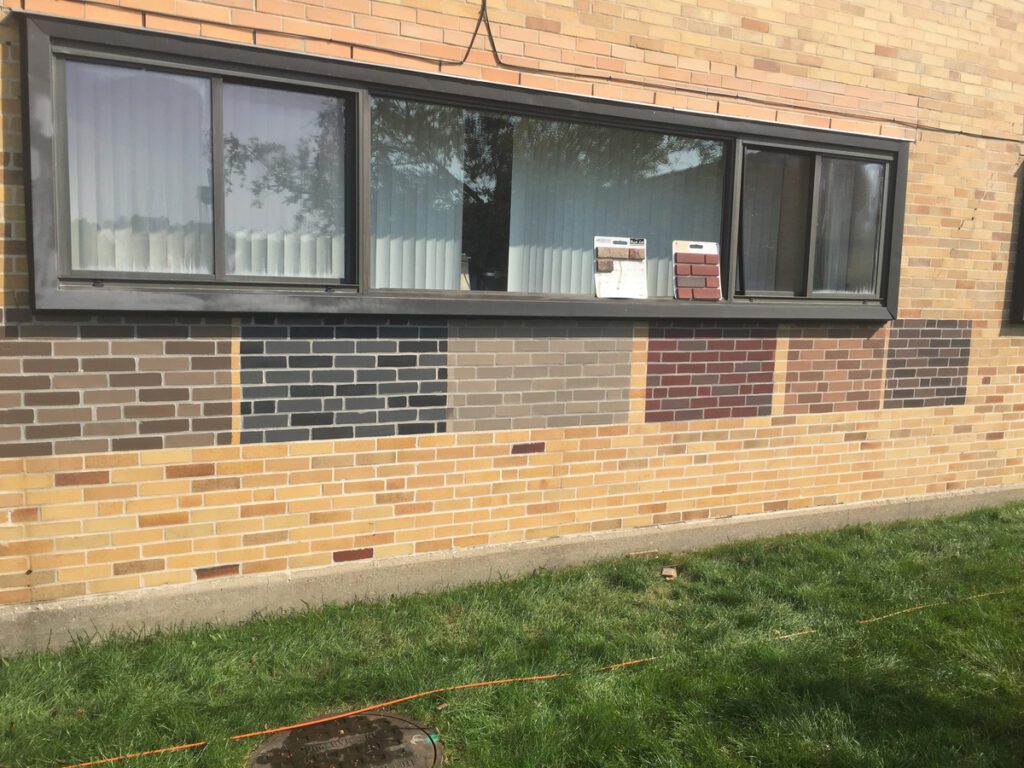 Brick stain is permanent yet flexible, giving you the freedom to customize the look of your property with a wide variety of colors to choose from. It is significantly more affordable when compared to brick painting and can save you money from replacing your masonry. 
Brick stain is formulated to preserve the brick's physical properties, allowing it to release moisture. It also provides a protective barrier to your home's exterior, shielding it from harsh elements.
Brick staining is beneficial for homeowners who are looking to sell their home, add to its curb appeal, or update the exterior. It is also advantageous for businesses that are looking to attract clientele, spruce up their image, or personalize their brand.
When done properly, brick staining can last indefinitely. The benefits of brick staining provide an easy and effective solution that is guaranteed to liven up your property. 
Brick is a resilient and versatile material that has remained a timeless standard throughout history. Whether for residential or commercial use, it's useful to understand the various brick types available, as well as their properties. Here are some of the most common types of brick:
clay bricks made of water and finely-grained shale 
mud bricks made of water, mud, sand, loam, mud, and straw 
handmade bricks made of clay, sand, and shale 
reclaimed bricks made of salvaged materials from demolition sites 
There are many types of brick available, and each can offer unique benefits, but it helps to familiarize yourself with them in order to utilize their full potential.
Choosing Brick Stain Colors
Choosing the right stains for brick takes careful thought. Colors vary depending on the type of brick stain, so it's important to have a clear idea of what you're looking for. 
If you're looking to refresh and update your house exterior with a different shade, a translucent stain would work. If you desire a more dramatic transformation, an opaque stain may be more appropriate.
Consider whether you are applying the stain to a vertical or horizontal surface. For example, acrylic and mineral stains work best for vertical surfaces, while acid staining works best for horizontal surfaces.
If you need visual inspiration, bring color swatches home. The color selection is limitless; just keep in mind that colors on paper can appear very differently on brick.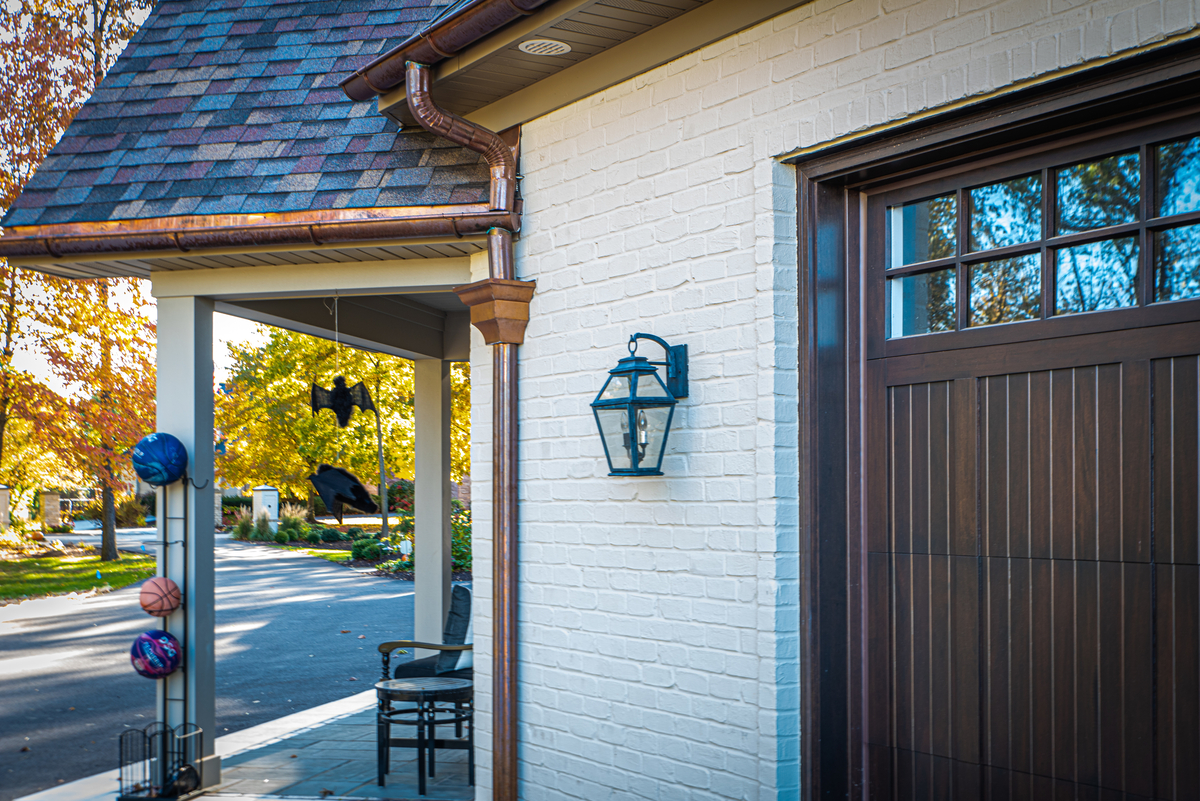 Trends go hand-in-hand with updating the look of any property, and masonry brickwork has evolved along with them. From color schemes to organic resources, the following trends remain consistent:
bolder and brighter brick colors that complement personal design goals
luxurious feature walls that increase property values
masonry fireplaces customized to suit any space
sustainable materials that minimize environmental damage
Brick staining is a durable, long-lasting method of upgrading your property. It is customizable to your tastes, requires minimal upkeep, and uses an eco-friendly approach to design, making brick staining a trend that is sure to last. 
Brick stains can transform the look, feel, and color of your brick. They are formulated to absorb deep into the brick's surface to either restore its original color or create a new one. 
There is a wide variety of brick stain products available, each customized to suit your needs. Read on to learn about the leading choices on the market:
Water-based stains are more customizable and dry faster than oil-based stains. To achieve a vibrant finish, pick a stain with a high pigment content. For weather protection, you will also need a sealant.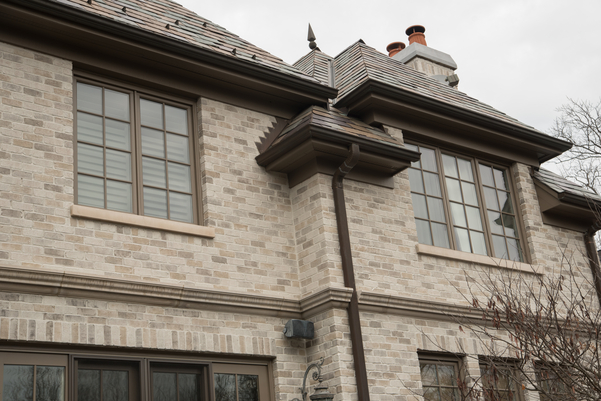 Oil-based stains are often used on small areas and damaged brick. To minimize peeling and create a smooth surface, a primer is required before staining. A sealant is also necessary for weather protection. Generally speaking, oil-based stains are not preferable when working with entire structures, such as homes. 
Solvent-based stains have a strong smell and can be challenging to apply, but they provide excellent absorption and UV protection. This extends their lifespan and makes them commonly used in outdoor jobs.
Opaque stains offer complete color coverage. They give you the freedom to customize the look of your brick, be it a dramatic transformation or a specific look.
Acrylic stains are fade-resistant and absorb color effectively, making them ideal for outdoor projects exposed to UV rays. They also come in a wide selection of colors.
Semi-transparent or translucent stains can enhance the look of the original brickwork while preserving its integrity and texture. This is ideal for those who are looking to give their brick's existing color a natural and updated look without changing it entirely.
Professional Brick Staining
While it can be tempting to take on a brick staining project on your own, nothing can compare to the work of a qualified technician who is passionate, well-versed, and experienced in their craft. 
By hiring a professional, you can be a part of the design process while letting the experts focus on what they do best. From unique finishes to customized colors and textures, you'll not only get the outcome you want, but you'll also feel reassured knowing your property is in good hands. 
The most effective way to add quality to your home or commercial project is to give it an upgrade. Brick staining can increase the value, curb appeal, and longevity of any space.
Our goal is to provide a simple guide to choosing the best brick stain colors to suit your needs. Contact us and learn how brick staining can breathe life back into your property.
Subscribe to the Nawkaw Blog!