Have you walked past a beautiful building with an eye-catching façade and wondered how it was done? Textured concrete is the answer. It's an interesting solution that holds endless possibilities for anyone wanting to incorporate unique designs into their building project.
But how can architects and designers express their desired appearance with opulent interior or exterior wall surfaces?  Or in other words, what is textured concrete, and why all the fuss? Read on and find out!
What Is Textured Concrete?
Elegant columns and stone designs make a visual statement. At the same time, serving a practical purpose.
Textured concrete allows patterns, textures, and colors to mix onto the facade of a building for added dimension and curb appeal. All while costing less than using authentic materials, such as wood, stone, and brick.
Everyone has heard of stamped concrete. Yet, it's not the same as textured. Textured concrete is different from stamped concrete because it has a more irregular appearance.

The lines or joints in textured concrete form with the use of concrete saws, form liners, or even by hand. This gives the concrete design its distinction. The joints of stamped concrete are already in the stamp.
Textured concrete has a unique feel that is different from its stamped counterpart. Unlike stamping, textured concrete appears to be one large piece instead of a collection of smaller pieces.
Professional concrete masons can manage the joints and choose a less cluttered design than stamping. This allows more customization to a project.
How Is Textured Concrete Used?
Decorative concrete overlays make adding the charm of natural-looking wood and stone to interior and exterior spaces more affordable. Fresh concrete is poured into a form liner before it cures. Wood, stone, or extra textured finishes can then be custom-dyed for a realistic effect.
Stains, integrated pigments, color hardeners, and dyes are all options for coloring concrete. Each of these staining techniques gives a unique aesthetic.
Working with concrete has many advantages, one of which is its adaptability. Using concrete as a chance for artistic expression, instead of only a building tool, allows for limitless creativity.
Many tools for expressing creativity have been available for a while. But, the construction industry is finding different applications. Concrete poured into form liners is one of the newer innovations.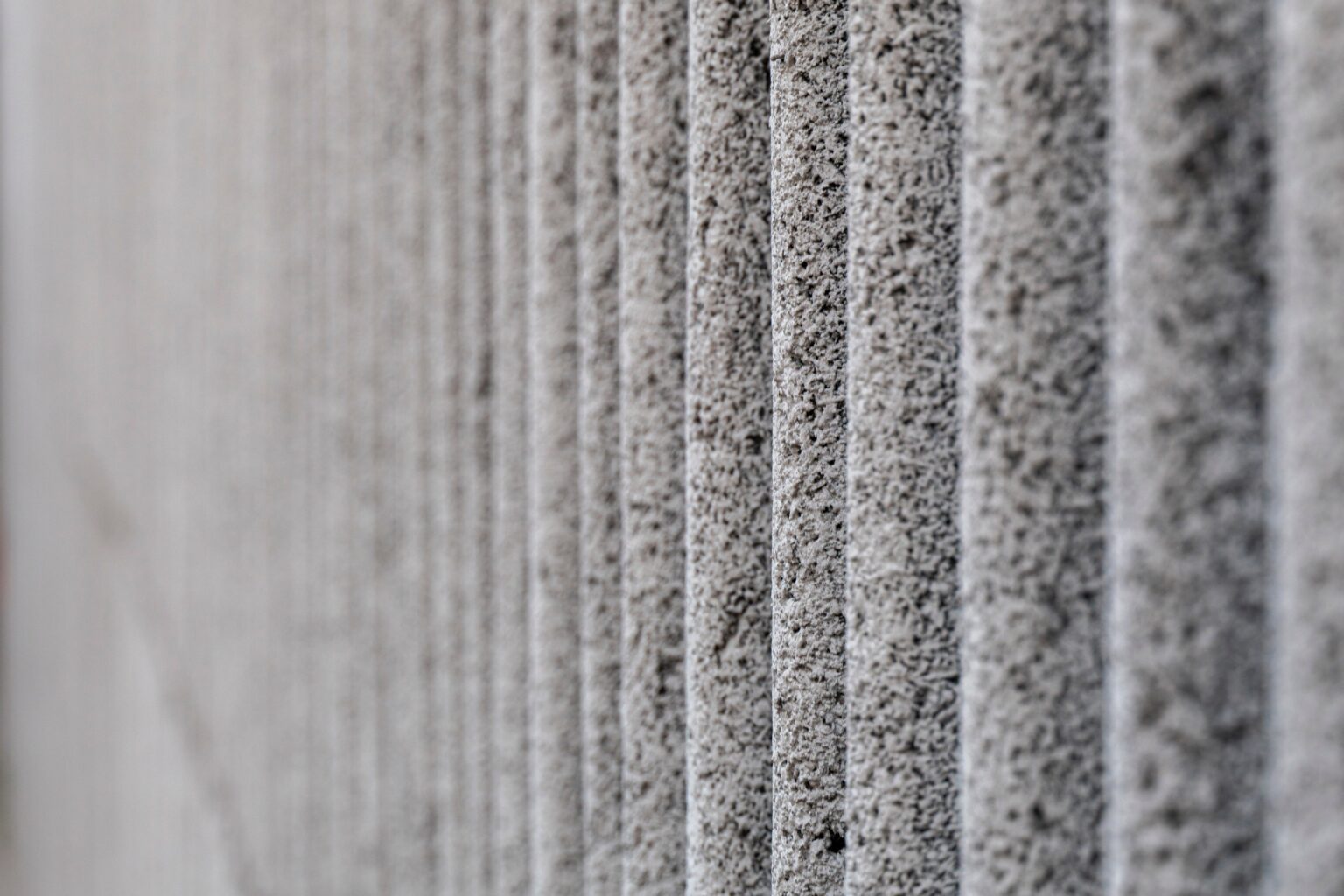 Form liners are a tried-and-true method for forming concrete designs that is gaining renewed interest. Form liners help without the need to use expensive materials.
Architects can include a variety of textures and distinctive designs into concrete walls using concrete form liners. Even the look of genuine stone or brick is easy to do using this method.
Most of the time, a form liner's construction is from polyurethane or plastic. But, other materials are used, as well. The architect's vision is the starting point for the entire procedure. Developing a primary texture or mold is sometimes required depending on the design.
Patterned concrete was once only achievable through handcrafting. Today, the replication process is more precise and efficient, still providing the classic look of old structures. This process is thanks to the introduction of form liners for pre-texturing concrete.
Custom and pre-made form liners are available from manufacturers. They are broadening the scope of building design even more than before. Manufactures create form liners with a master mold, then it is sculpted by an artist or milled using CNC technology.
With the use of form liners, design professionals can think in more creative ways. Form liners create lifelike images in concrete and masonry designs that have never been possible before.
Why Use Form Liners for Textured Concrete?
Modern form liners offer an almost limitless variety of design and textural options. Ribbed patterns were what was popular in the 1970s and 1980s. They were the go-to designs for office buildings, industrial buildings, and shopping malls.

Ribbed designs gave way to more natural and distinctive patterns as polyurethane became popular for form liners. Architects now have greater versatility. When constructing the façade of a concrete building, there are more options for design.

Form liners mimic patterns and designs that, before, were only attainable by pulling them from natural materials. Replicating brick and block, two of the most classic building materials is easy. Stone, wood, stucco, and abstract esthetics are all possibilities.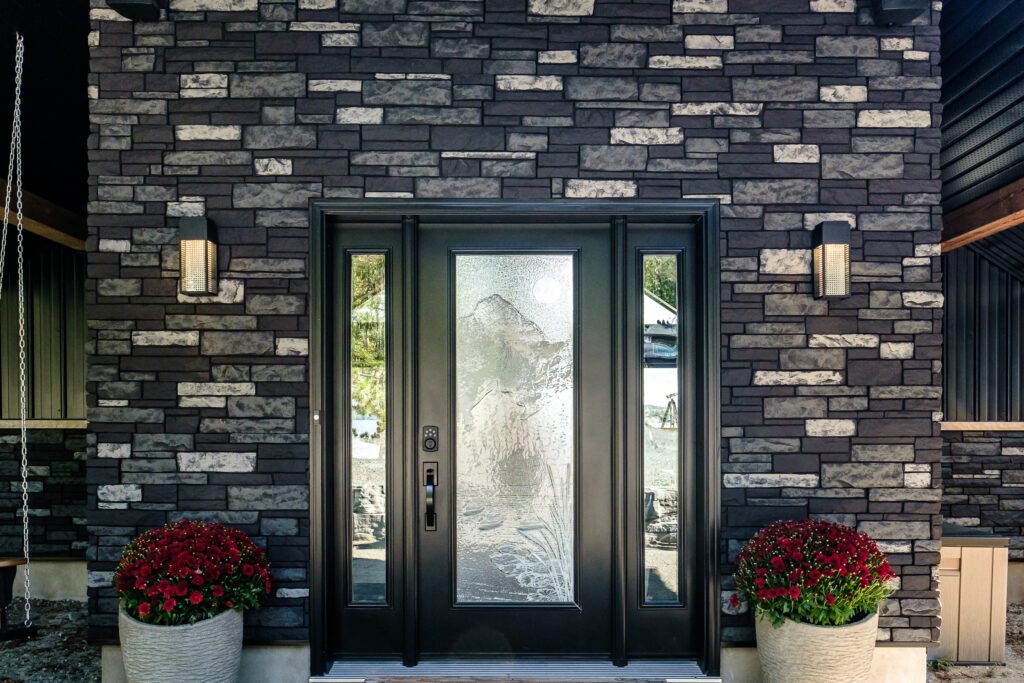 After choosing a pattern for the concrete, and a form liner has shaped the design, staining for a stand-out concrete finish is the next step.

Masonry and concrete staining is a big deal when securing that unique look for any concrete wall project. Concrete stain comes in a variety of colors and hues, making it easy to choose the right one.

Staining concrete permeates the concrete surface, leaving a long-lasting color that will not chip, peel, or fade. Concrete stain colors come in earth tones and provide rich, transparent, variegated colors. They have a charm that is both unique and lovely, as well as being durable.

Choosing the best concrete stain colors to enhance a building project is necessary. It lends a realistic appearance when used to imitate nature. It also gives an otherwise dull exterior an unexpected pop of color. 

Concrete panels that are plain, colorless, and untextured are no longer popular. Designing a space with attractive, vertical concrete surfaces extends the possibilities. It also introduces a new vision for architectural interest.
Are You Ready for a Stunning Building?
Precast concrete construction offers architects and project administrators unmatched options, both in function and aesthetics. The advancement of form liners and concrete staining has made an unachievable task a realization. The sky is the limit with realistic or artistic concrete façades.
Textured concrete, finished with a beautiful and protective stain, is the secret to a stunning building façade. We can help with all your vertical masonry and concrete staining needs. Contact us for more information, or check out our blog that will inspire your current or future projects.
Subscribe to the Nawkaw Blog!