Increase property value, add decorative accents, remedy blemishes, or blend in renovations, additions or repairs with help of masonry stain.
Nawkaw's experienced technicians use proprietary masonry stain technology, specifically engineered to enhance the value and appearance of brick, block, stone, or other masonry on your building. Whether you are blending additions, remodels or repairs, or even making a complete color change to an existing structure, choose Nawkaw for beautiful color that won't chip, peel, or fade. With more than 30 years' experience, Nawkaw has stained virtually every type of brick, block, stone, stucco, and concrete imaginable. We are able to provide our staining services in a wide range of temperatures and climates. Nawkaw can even treat areas affected by alkali or efflorescence to remedy those unsightly blemishes.
Paint is a surface coating that will eventually come off—sometimes in as little as three years. At Nawkaw, we call that "paintenance" because you have to touch-up and repaint frequently. In comparison, masonry stain infuses substrates with color for long-lasting, maintenance-free beauty.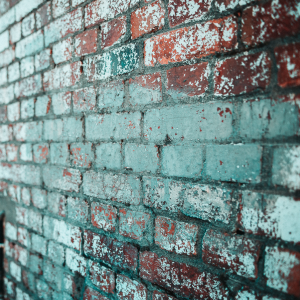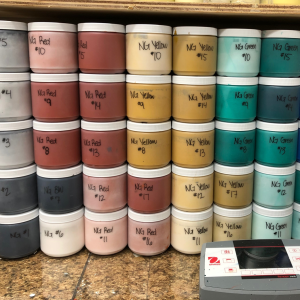 As Color Specialists, Nawkaw is dedicated to helping you make the right choice when it comes down to color. Nawkaw offers a variety of standard colors – but truly, there are no limitations with our shade and opacity selection! With our color-matching services, any shade can be produced to create something new or match to an existing building material. Do you want to know what your building would look like in a different color? No problem! Our Color Specialists offer color samples, applied to your building. They also have the capability to mix colors on-site until you're happy with the outcome!
Does that old fireplace need a face-lift? Nawkaw masonry stains aren't limited to outdoor applications. Since our stains contain low to no VOCs, and are nontoxic and nonflammable, they can be used indoors without concern. Nawkaw's Color Technicians can transform anything from an entire house to an accent wall, or even a fireplace.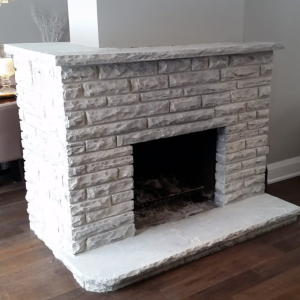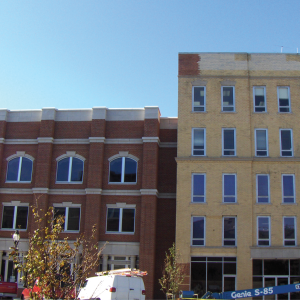 Nawkaw specializes in masonry restoration and corrective coloring. All Nawkaw products are laboratory-tested and verified on actual decades-old projects. Color matching is Nawkaw's specialty, and all of the main street restoration projects we have completed have been recognized through Main Street Restoration Award Programs.
Did we mention that most of our masonry stain products and services are backed by a 25-year limited warranty? Make sure you check with your local representative today to determine your project's eligibility. You can also find each warranty under individual products here. Your home or building is a major investment that deserves the highest quality materials and services available. At Nawkaw, we understand this, and that's why we are willing to stand behind our work and offer such a long-lasting guarantee.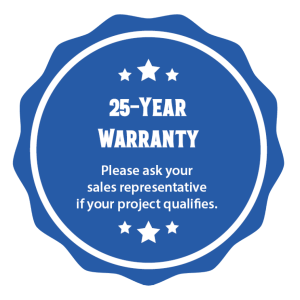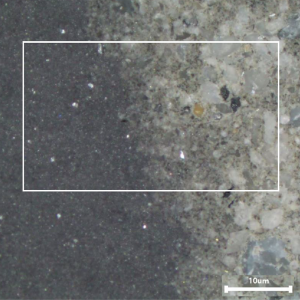 Many factors come into play when choosing the appropriate stain system for your building. Different approaches are required for each structure to ensure that both the finish's beautiful look and longevity are achieved. During on-site substrate evaluation, a water absorption test, moisture content, and pH measurement are usually the first tests to be completed. They will be followed by CSN Ion tests if needed. Our Operations Managers will determine if any further substrate testing is necessary, depending on the building materials, prior treatment, and current condition. If required, our experts will perform laboratory analyses and design the best solution for your building's needs free of charge. Nawkaw also provides reports on stain performance on the customer's specific substrate and certificates for your tender documentation.
In addition to an industry-leading warranty, you can be assured that your project will have the outcome you expect. Nawkaw Color Technicians will apply a sample "proof" of the recommended treatment directly on your existing structure, so you can be confident that the finished product will be exactly right for your building. The process of changing the color of a home or other building is a surprisingly quick one.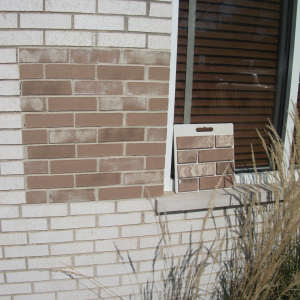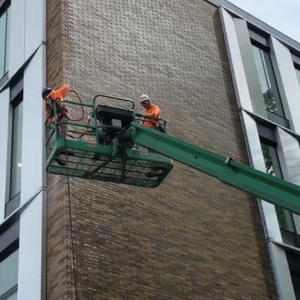 Cleaning and Surface Preparation
Surface preparation is just as important as the application of our concrete stain products, because any residual materials, or even dirt, can create barriers between the stain and the substrate to be treated. At Nawkaw, we use only the highest quality products. From site preparation, necessary equipment rentals, hot and cold concrete or masonry cleaning, on-site training, and safety, to cleanup and material disposal, we take care of it all.
Are you ready for a dramatic makeover for your brick? Let's get started!
Contact Nawkaw today to speak with a friendly and knowledgeable expert in your area.