Beautifying buildings with color and texture, no matter the size or scale, always requires a human touch. At Nawkaw, no matter where we work or what we work on, the process will always come down to high-quality stain and the expertise and technical skill of our certified stain technicians.
So what does it take to become a certified stain technician, and what does that really mean?
Applying stain, on paper, sounds like a straightforward task. However, the architectural finishes and wide range of solutions we offer means that our stain technicians develop and maintain industry-leading skills they use each day.
Here's what it takes to be a certified stain technician.
In-House Stain Technician Certification and Training
Paid training is the first step all of our new stain technicians take to become certified, but this training goes far beyond product education. Creating architectural finishes means being prolific in a myriad of tools, from rollers and brushes to rags, towels, sprayers, and much more.
A large part of learning and understanding stain application is learning when one technique is better than the other–and which substrates are best for each.
Nawkaw invests heavily in certified stain technicians to make sure they have the skills they need in the field without having to pay for any of it.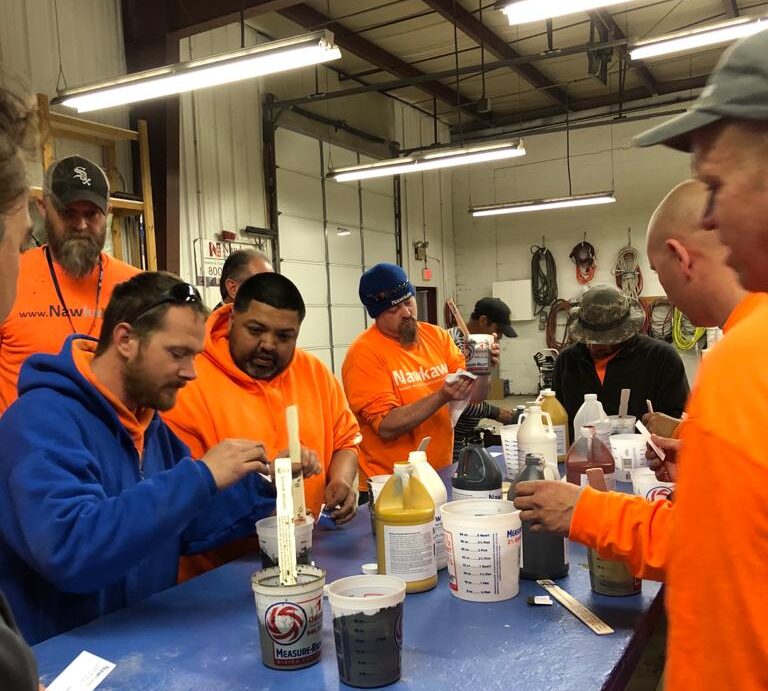 A Love of Travel (and No Fear of Heights)
Nawkaw services clients across North America and beyond, so needless to say, a love of travel can often be a prerequisite for successful stain technicians.
Our stain technicians have the opportunity to work in and visit places they may have otherwise never been. Stain technicians are also often working on larger structures, so it may be helpful to work on acrophobia as well before joining the team.
Dangling from skyscrapers on bosun's chairs and utilizing the latest techniques to create stunning finishes, our stain applicators get city views that very few will ever see. Just don't look down!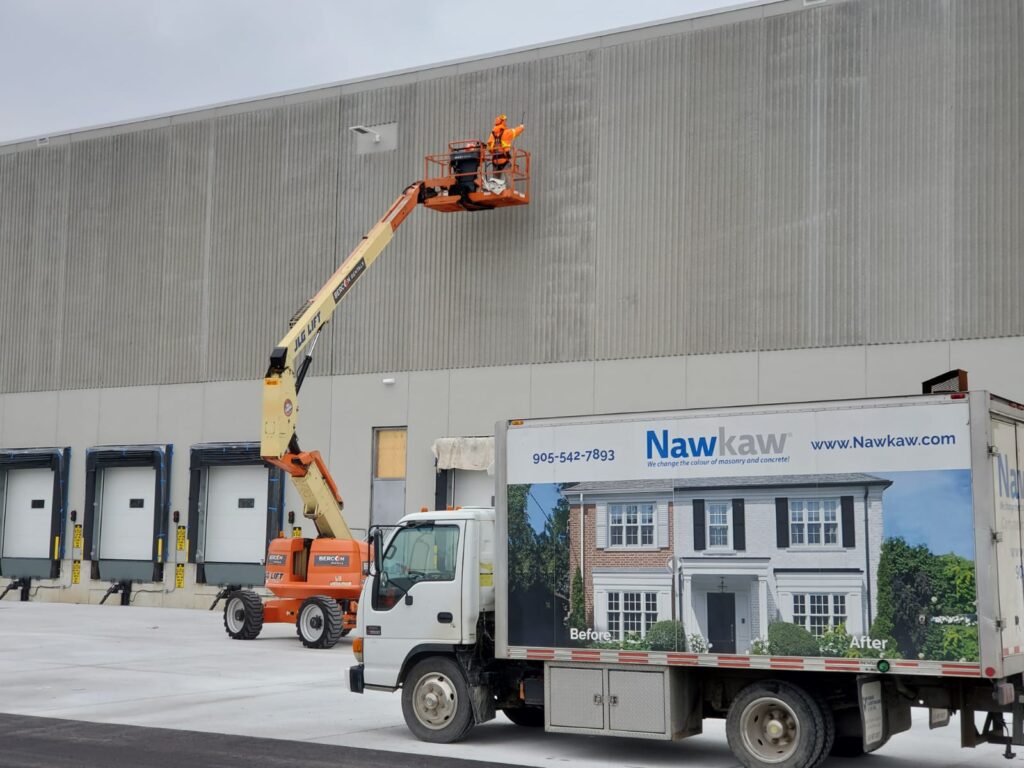 Stain technicians' responsibilities and growth are tied to differing levels and titles. Career development is at the forefront of Nawkaw's efforts, so continuing education remains crucial for growth.
Our continuing education courses are free for our Stain Technicians, and empower them to rise within the company. Many of our site leads, foremen and women, and those on our executive team were once stain technicians themselves.
Through this education and a culture of excellence, we provide not just a service but an experience unmatched in the industry.
Our work is about more than a paycheck and a sale. Nawkaw services bring beauty not just to structures across the world, but to cities, towns, and communities as well.
Certified Stain Technicians are the people responsible for the incredible achievements Nawkaw has accomplished thus far. On every project, past, present, and future, no matter the scale or the technology present, it is the artistic and technical skill of our people that creates award-winning creations.
Think you have what it takes to be a Certified Stain Technician? If so, we'd love to hear from you! Learn more about our construction jobs here and apply below: