Are you looking to update your home's brick exterior?
It is never too late to start taking care of the exterior of your home. But, especially when looking at colors to make improvements and add value, it may seem hard to decide what looks to try.
Masonry stain colors may seem like a simple improvement to a home exterior, but these colors are easily memorable and provide a first glance of what your home has to offer. It isn't just a simple look at the color of your home, but it also is an eye-catcher for those looking to possibly live in your home as well.
Keep reading to find out everything you need to know about masonry stain colors.
There are two main methods in the masonry industry of adjusting the color of your brickwork: painting and staining. But which do you choose and why? There are advantages and disadvantages to both, which we will review below.
Aside from changing the color of your masonry, exterior staining creates a solid barrier between your wall and the elements. People are also drawn to the smoothness that a paint job brings to the masonry, giving the home a modern look.
It acts as a protective barrier, shielding your wall from the elements
You can get paint in an almost limitless array of colors
It's relatively quick and easy to DIY
Paintwork can get damaged by the elements faster than a stain would
You need to repaint every three to five years (what we at Nawkaw call "paintenance")
Unlike a stain, paint doesn't allow the masonry to breathe, which could result in flaking paint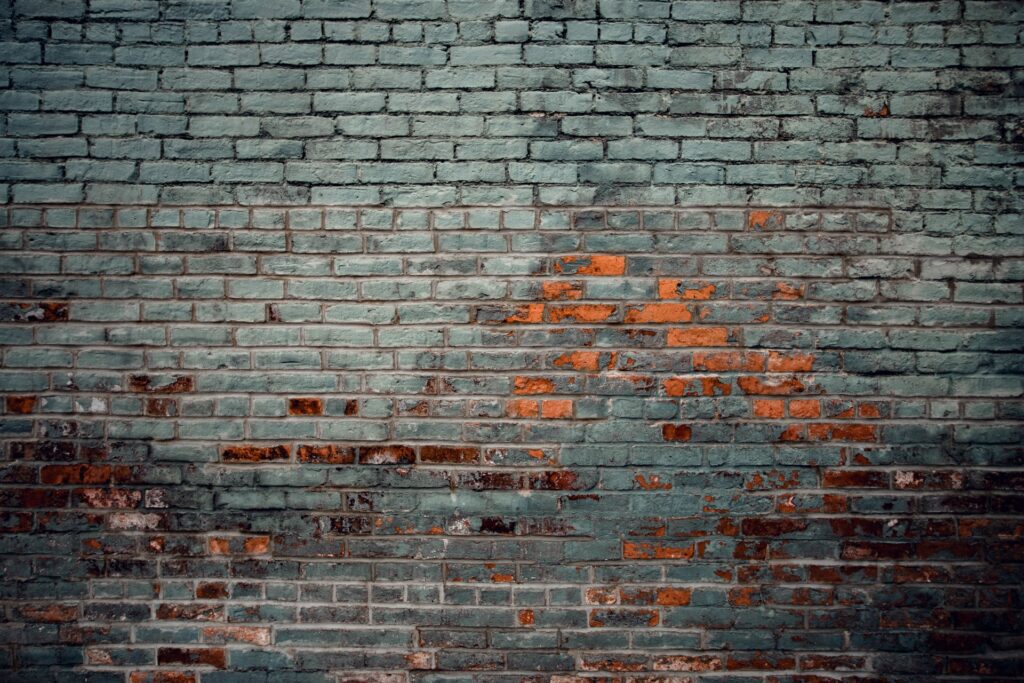 There are a few standard colors when it comes to masonry staining, but truly, with our shade and opacity selection, there are really no limitations when you use our color-matching services.
Some of the more popular colors are:
Warm Orange stain
Walnut stain
Charcoal stain
Sky-blue stain
Rustic brown stain
White stain
Terracotta stain
Of course, colors will vary depending on the types of brick stains, which we will discuss below. Also remember that, for vertical surfaces, mineral and acrylic stains are always best. Horizontal surfaces both in masonry and in concrete benefit most from acid staining.
It's essential to consider what brick you will be staining before you begin. This will help you select which type of stain you will need. For example, you might want a water-based stain for areas that are more exposed to the elements, as this type of stain will fade naturally over time.
Water-based stain has the advantage that it's easy to apply, and it dries much quicker than its oil-based counterpart.
However, there are two things you want to look out for when choosing a water-based stain. First, you want to find products with little to no VOCs. VOCs are Volatile Organic Compounds and can be hazardous to humans and animals.
You also want to choose a stain with a high pigment load. This will ensure a bright and bold color once applied. Finally, your water-based stain will also require a sealant for protection from the elements.
Most jobs will suit water-based stains, so if you're unsure about which to choose, go with a water-based stain.
Oil-based stains are less popular than water-based, which are much easier to use. The main complication that you'll find is that a primer is needed before an oil-based stain can be applied. The primer helps reduce flaking and provides a smooth surface for the stain.
Finally, your oil-based stain will also require a sealant for protection from the elements.
Oil-based stains are better suited to smaller areas or for damaged brickwork.
Staining your masonry can be a task best left to professionals. Their expertise will more than cover their cost as they ensure your brick looks beautiful for years to come. 
Below is an overview of the professional staining process:
Clean the brickwork: this includes removing any existing sealant.
Area preparation: it's recommended to wear protective clothing while working with stains, and it's essential to tape off any areas you don't want to stain.
Follow Manufacturer's Instructions: Different manufacturers will have different application instructions, so following the directions is essential. Some service providers also apply their own products, making it far less likely for an issue to arise. 
Apply the stain: the stain in applied via proprietary methods to keep the stain work looking natural. Different methods create different final finishes.
Clean-Up: drips are wiped away immediately with a damp cloth, so they don't remain.
Let Dry: the stain is left to dry completely according to the needs of the product.
Apply optional finishes: if desired, speciality finishes can further preserve buildings or even release oxygen into the air.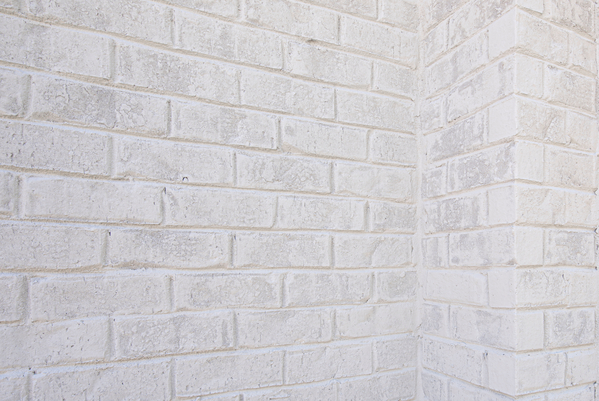 Throughout the years, there are trends that have followed masonry brickwork. From sustainable practices to decorative feature walls, trends come and go, but some of the ones that have stuck around are:
Feature Walls: while not only looking bold and opulent, stone walls inside can also increase the value of your home when it comes time to sell.
Sustainable Materials: more and more homeowners are going eco-friendly, moving to brick, a more sustainable material.
Bold colors: while terracotta is a classic, more people are choosing brighter tones that work with their design ideas.
Masonry Fireplaces: these can be specifically designed to suit your home, and staining them can give a new, refreshed look with minimal effort.
Update Your Masonry Today
As you can see, updating your home can be as simple as applying a new stain to old brickwork to give it a fresh new look. The color options are limitless, so it's easy to match your new stain with your design and decor.
If you're looking to stain your residential or commercial brickwork, contact us for masonry and concrete staining services or a color consultation for our masonry stain colors.
Subscribe to the Nawkaw Blog!