Masonry can last a lifetime – but not all trending colors and styles make it that long. As tastes and aesthetics change, it's common for homeowners to wonder how exactly they can change brick colors to match their current desires.
Like with walls and patios, the instinct might be to head to your local home improvement store and pick up a bucket of paint – but there are better ways to change your brick color and make sure that your new color change truly lasts.
Let's break down why you should avoid latex paints for your exterior brick, and the top three options available to help you achieve the home of your dreams!
Staining Brick -The Best Solution
Staining is a great way to change the color of your brick without sacrificing its natural look and feel.
Stains are designed to penetrate the pores of the brick, allowing for a long-lasting, fade-resistant color change. Professional staining services, like those offered by Nawkaw, use high-quality stains that are specifically formulated for brick, ensuring a consistent, even finish that won't damage the brick.
Another benefit of staining is that it preserves the natural texture and breathability of brick. This is important for maintaining the structural integrity of the building and preventing issues such as moisture buildup and mold growth.
We've got other solutions to cover – but we feel strongly about staining, and we think you will too!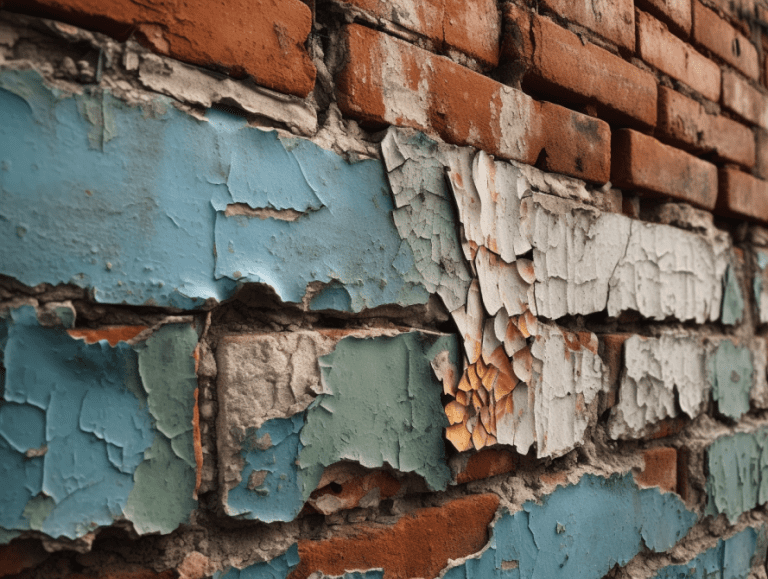 Limewash – The Halfway Solution
You may have also heard of limewashing as a possible color transformation option.
Limewash is a type of paint made from natural materials like lime and water. It is often used to give brick a weathered, aged appearance, but it can also be used to change the color of the brick. Limewash is a great option for those who want a softer, more subtle color change that still preserves the natural look and texture of the brick.
One benefit of limewash is that it is breathable, allowing the brick to continue to "breathe" and regulate moisture. This is a critical need for a porous surface like masonry. However, it is important to note that limewash is not as durable as stain and may require more frequent touch-ups.
One of the main disadvantages of limewash is that it can be challenging to apply. The process involves several steps, including preparing the surface, mixing the paint, and applying it evenly to the brick. This can be a time-consuming and labor-intensive process, which often increases renovation costs.
Limewash may also not adhere well to all types of brick surfaces. Some types of brick may be too smooth or too porous for the paint to stick properly, which can result in an uneven finish or peeling over time. Additionally, while limewash can provide a subtle color change, it may not be the best choice for those who are looking for a more dramatic transformation of their brickwork, such as embracing the latest bright white trends.
In such cases, a more opaque and durable stain may be a better option.
Matching colors takes an expert eye and knowledge of materials, which is why it's essential to hire a professional service.
Colored Mortar – The Subtle Solution
If you're looking for a subtle color change, colored mortar may be a good option.
Colored mortar is made by adding pigments to the mortar mixture before it is applied to the brick. This can result in a slightly darker or lighter shade that complements the existing color of the brick.
One benefit of colored mortar is that it is a simple and cost-effective option for those who want a subtle change. However, it is important to note that colored mortar may not be as long-lasting or fade resistant as stain. Plus, adding colored mortar to an existing wall is a labor-intensive and difficult process, so you'll want to leave that up to the professionals.
Why Hire Professionals to Change Brick Color?
While it may be tempting to try to change the color of your brick on your own, it is highly recommended that you hire a professional service. Instead of worrying about rounding up friends and family, you can rest easy knowing your home's exterior will be handled with care and, in many cases, fully warrantied. Here are some of the other benefits you can expect when working with a professional:
One of the biggest challenges of changing the color of your brick is achieving an even, consistent finish that matches the existing color of the brick. Professionals have access to a wide range of colors and the expertise to create custom color blends that match your specific needs. Nawkaw, for example, can color match an extension or addition to a brick home to the rest of the house – making it look like your addition was part of the original construction of the home!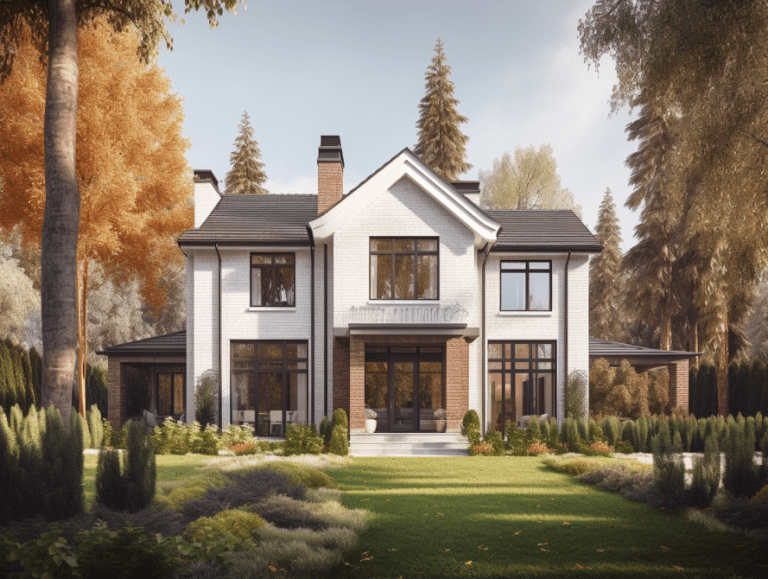 Professional brick staining and coloring services have years of experience and specialized equipment that allows them to apply stains and other treatments evenly and accurately. This ensures a consistent, long-lasting finish that looks great and preserves the natural beauty and texture of the brick.
Specialty equipment, like sprayers or custom-created rollers, help create the clean and even appearance you're going for!
When you work with a professional brick staining and coloring service, you may be able to secure a high-quality finish that is backed by a warranty. This provides peace of mind and ensures that any issues or concerns can be addressed promptly and effectively.
And, with high quality mineral stains that chemically bind to your walls, you can expect that warranty to last for a generation.
Changing the color of your brick can be a great way to give your home a new look and increase its curb appeal. So no matter which option you choose, color changes can be a great investment!
Whether you want to darken the color of your brick, lighten it, or simply give it a fresh coat, professional contractors can help. They have the knowledge, experience, and high-quality stains necessary to achieve the perfect color and finish.
Feel free to read more across our blog about trending colors, picking the right colors, and what you can expect out of a stain solution. And if you're interested, don't hesitate to reach out!