Rising customer sentiment and a housing boom in a post-COVID environment have created a construction boom—but what about construction safety?
Unfortunately, the rise in construction only amplifies the need for safety in construction. Twenty percent of all work-related fatalities occur on a construction site in the United States. Which is precisely why developments in safety technology are critical to long-term success.
That's why we're taking a look at construction safety, best practices to keep crews safe on the job site, and the latest technology that's helping to make sure construction is safer than ever before.
Construction Safety Basics
You may be familiar with hard hats and safety vests, but there's more to safety than that when it comes to larger projects.
In fact, the most-cited safety standards in construction are rules on fall protection due to the high accident rate of falls.  Construction sites often utilize lanyards and lifelines on scaffolding to ensure fall protection. New technologies are coming soon to this field, but more on this later on.
Most safety basics on the job site are tied to falls in some way. Ladders, scaffolding, and stairways each pose unique dangers that safety standards consider and mitigate. While OSHA has several regulations on each, it is up to individual companies in construction to go above and beyond the base standard of safety.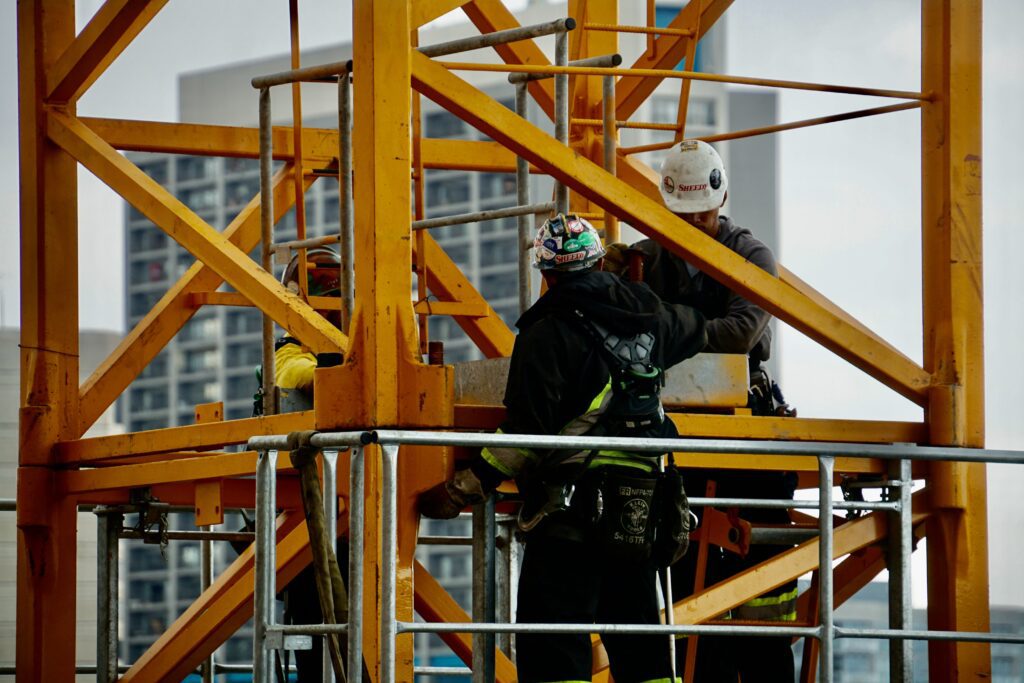 Moving beyond the basics, the easiest way to keep workers safe is consistently training forepersons and site leaders on proper job site basics. That way, leadership can ensure a top-down approach to job safety and inspire a bottom-up desire and demand for proper protocol.
Signage is also a popular method of keeping workers safe. While OSHA does require specific signage, there is no reason companies cannot go the extra mile. Consider placing additional information in every work truck and ensuring this information is easily accessible on the site itself.
Explain to workers exactly why you're making these efforts, and take the time necessary to open up the floor to suggestions and innovative ideas to improve standards. You may be surprised what your workers have in mind!
Investing in Smart Safety Technology
Finally, it is essential to continuously explore the latest in construction technology and see if it is suitable for your company. The industry is moving quickly towards smart sensor technology and the Internet of Things (IoT).
This field might be intimidating at first but remember that most of this technology centers around more data. For example, sensors can be placed to detect the amount of dangerous airborne chemicals near workers.
Wearable technology is also becoming more popular. These wrist-bound devices keep both workers and supervisors abreast of where workers are at all times. These "wearables" can also automatically call for help someone falls. They can also make head counts simpler in case of emergency.
Other technologies, such as virtual reality (VR), are still up and coming. VR technology is changing the way we design and construct buildings—shortening lead times and helping ensure our built spaces are safer than ever before.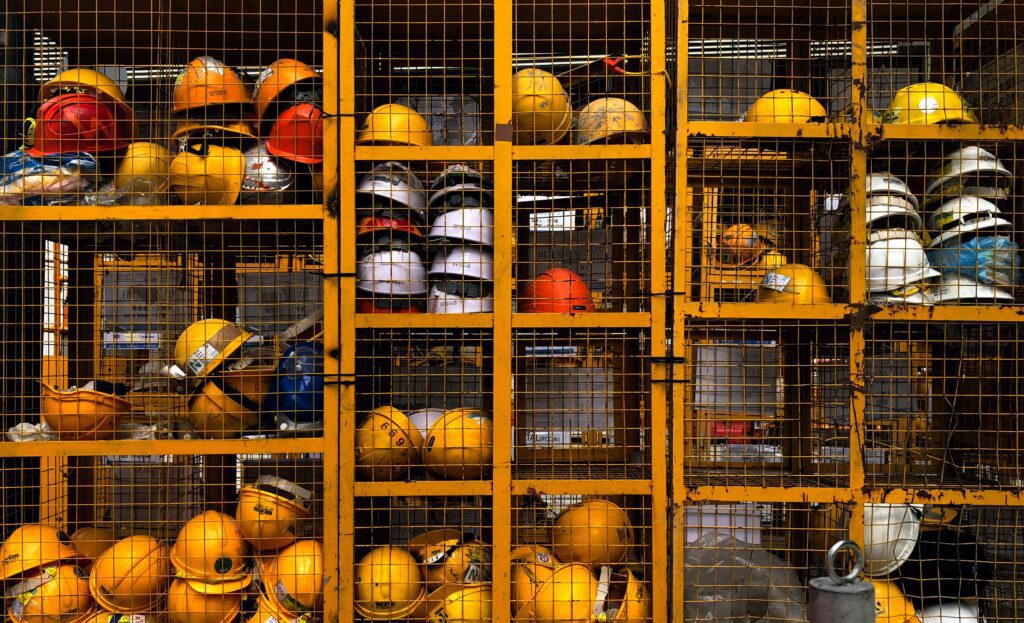 Nawkaw is intimately familiar with construction safety. Our certified and highly trained Stain Technicians operate from high heights and often work from bosun's chairs and suspended platforms.
This level of work requires both a high level of skill and a sustained commitment to safety. That's why our Stain Technicians are the best in the industry in doing what we do.
We're proud to be able to transform buildings with sustainable architectural finishes and stains in a way that places our workers' safety at the forefront of all that we do. Excellence is a core value at Nawkaw for a reason—because we won't settle for anything less.
So, whether you're working in construction or preparing your crew for load out, we hope you consider the importance of construction safety. As new technologies emerge, all of us in the industry have an implicit mandate and a duty to our crews to make construction safer than ever before.