Second only to water, concrete is the most consumed material on earth thanks to its use in construction. Its prevalence in just about any structure and often-gray appearance has led to the usage of concrete stain or paint to bring color and beauty to this building material. 
And that begs the question; what's the difference between stain and paint, and which is better for concrete? 
This issue plagues homeowners, property managers, and designers alike. In the professional world, concrete provides stability but lacks character and architectural vision uncolored. In the home, concrete flooring and walls need individuality to increase property values or bring joy to the occupants.
Whether or not you should use concrete stain or paint depends on an understanding of how concrete works and how concrete will function in your project.
Porosity and Permeability
Concrete construction can withstand some of the toughest weather conditions on the planet. But counterintuitively, that has a lot to do with both porosity and permeability. 
Thanks to the curing process, concrete is made up of many holes, tunnels, and channels. These holes are difficult to see but account for the 'natural' texture of concrete.
During inclement weather, these holes allow moisture to pass through concrete–but never become trapped. Since moisture can freely exit concrete, the concrete won't be damaged by the expanding and contracting moisture due to temperature changes.
Concrete stain and paint interact with concrete's porosity and permeability in different ways. Concrete paint coats the surface with a thin film that forms on the surface. This traps moisture which damages concrete over time. Stain, however, colors the porous concrete surface without sealing it. This enables the free flow of moisture into and out of the surface.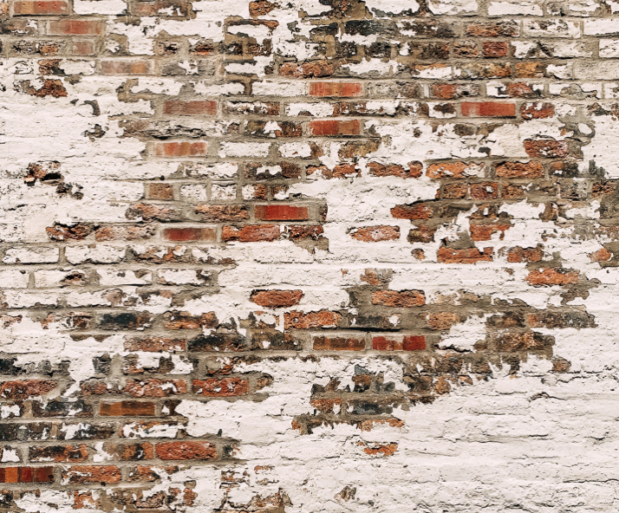 Concrete Stain or Paint: Use Cases
Whether or not you choose concrete stain or paint may also depend on its location.
Concrete paint may be utilized in smaller indoor projects often found in residential homes. Since the weather isn't coming inside, it's safe to use concrete paint for certain smaller projects. However, bear in mind that concrete paint will obscure concrete's natural texture and isn't suitable for concrete that takes a beating, such as a concrete floor.
For almost all exterior applications, concrete stain is the superior solution. However, what type of stain is going to depend on your project's direction!
Acid & Mineral Stain Solutions
Horizontal concrete such as floors and walkways need a color solution that's durable and practical rather than beautiful. In these cases, acid staining is best. Acid stains tend to give a marbled or polished look and can handle the wear and tear of everyday life, such as foot or vehicle traffic.
However, acid staining is only good for horizontal surfaces as they most often impart just one color or look. For vertical concrete, and particularly concrete that's in the public view, architects, business designers, and others want to turn gray concrete into something beautiful.
Mineral stains are the superior vertical stain solution due to their versatility and durability. Certified Stain Technicians can use mineral stains to texture concrete to create any color, texture, and level of transparency required.
Furthermore, mineral stains are often paired with precast and/or textured concrete to create a transformative structure that imitates other building materials.
For example, a precast concrete slab textured and transformed by mineral stain with a masonry look can appear exactly like brick and mortar! Likewise, wood-textured concrete that's been professionally stained can look just like the real thing from any distance.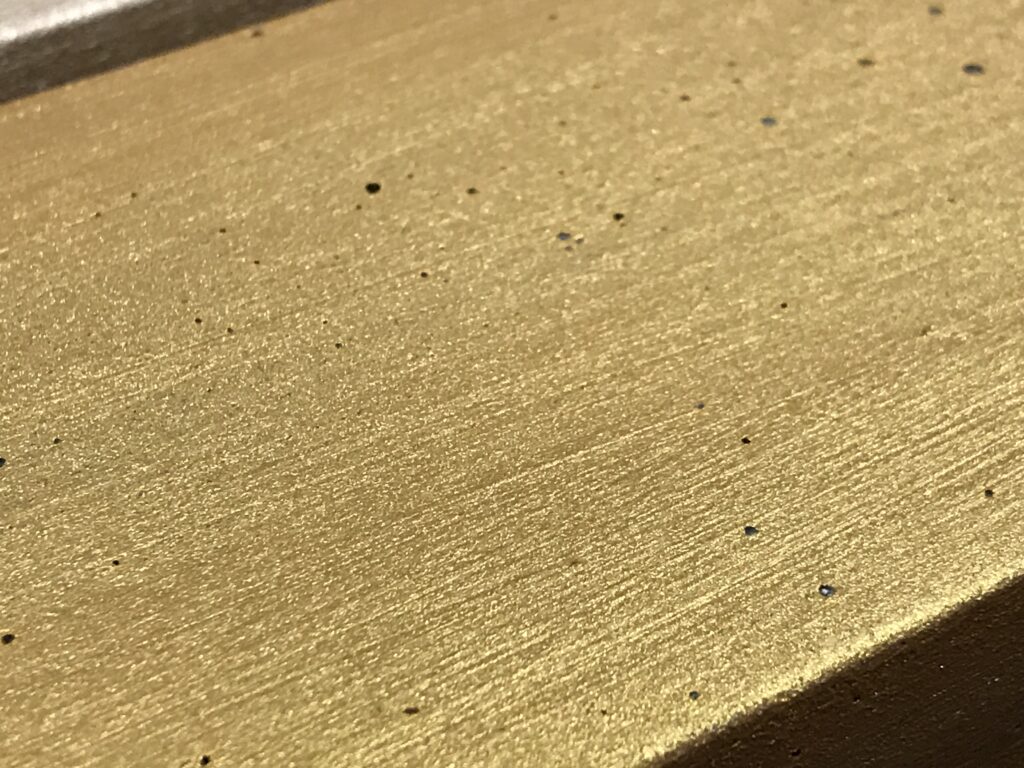 To sum it up, most interior projects and all exterior projects choosing between concrete stain or paint are likely better served by a stain solution.  Furthermore, horizontal surfaces are best benefited from an acid stain, while vertical surfaces require a professional mineral stain solution.
Mineral stain particularly can transform concrete in ways that acid stain and latex paints simply cannot. Only mineral stains can provide decades of durability with the ability to create artistic and architectural visions through textured concrete and innovative application techniques.
We hope that we were able to help you better understand the differences between concrete stain and paint. If you're looking to transform a home or other project, don't hesitate to reach out and see why Nawkaw is the premier source of vertical concrete and masonry finishes!