Homeowners Associations (HOAs) manage properties, amenities, and homeowners to maintain community happiness, safety, and property values. That's no easy task—and HOAs are dependent upon high-quality craftsmanship and services to ensure their goals are met and their homeowners are satisfied.   
To meet the expectations of HOAs and to service their communities, Nawkaw offers comprehensive color solutions which use mineral and acrylic stains to create colors and finishes that do not peel, chip, or fade. Nawkaw is committed to superior manufacturing standards and offers a 25-year warranty on almost every projects it takes on, with some restrictions applying.   
To better explain our process for ensuring success for HOAs and the homeowners in their communities, Nawkaw has developed Color Solutions for Homeowners Associations—a new white paper designed to give HOAs clarity on our practices and confidence in our results.   
HOAs help maintain the visual beauty of a community and preserve the value of the properties within. This is a vital and essential task, so it is no wonder why HOAs utilize covenants, conditions & restrictions (CC&Rs) in part to dictate visual standards.
It is common to assume that paint is the best solution for all color needs. However, when it comes to concrete and masonry, stain provides superior color solutions for homeowners associations that other options simply can't beat.
Latex paints trap air, dirt, water, and other debris within concrete and masonry surfaces. This causes chipping and peeling. On the other hand, Stain forms strong bonds with the underlying substrate. Mineral stain in particular forms a chemical bond—meaning there is no longer a difference between the stain and the surface beneath. 
Stain also offers superior texture and finish options over paint. These options include metallic, glossy, and water-repellant finishes. 
Color Technicians and Expert Application Techniques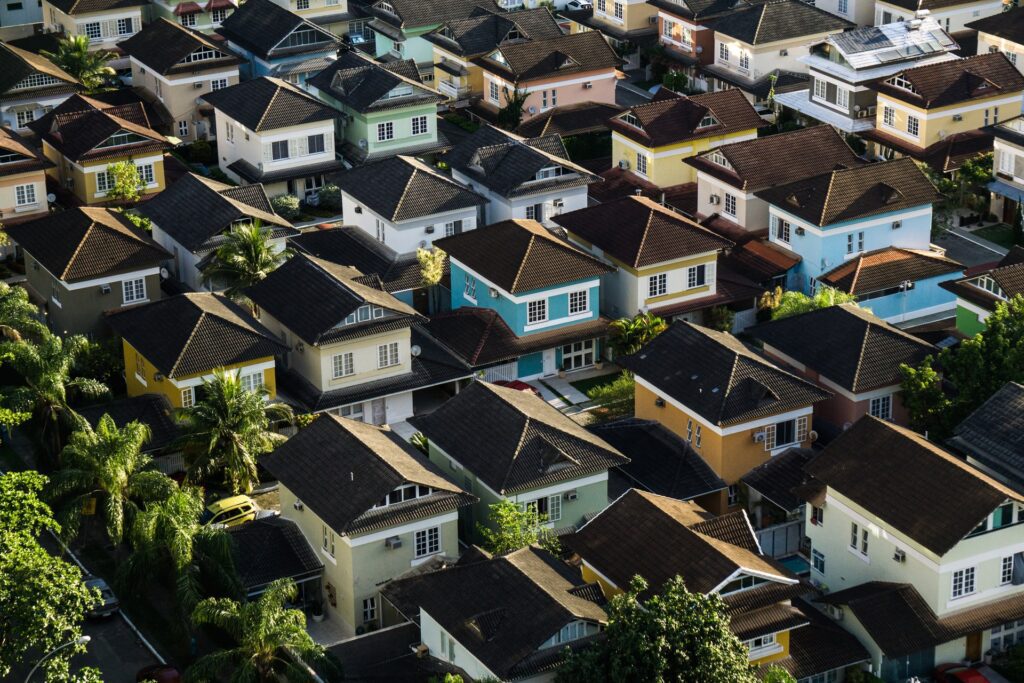 The chemical complexity of stain and the need to ensure superior stain solutions are just a few reasons why Nawkaw personally applies stain on every project. HOAs can rest easy knowing that the only people entrusted to apply color in their communities are highly trained and certified Stain Technicians. 
Nawkaw's sustainable operations empower communities and offer the ability to replicate a host of materials onto the surface of concrete and masonry. 
For example, formlined concrete and mineral stain can create a replicated wood siding appearance so convincing, HOAs in the past have given exemptions to permit their use in their communities. Masonry can also benefit from a natural range of colors. Plus, the surrounding mortar can be stained any color desired as well.
Nawkaw also offers color matching technology that replicates pre-existing colors closer than the eye can detect. Any repair work in the community can be easily masked with expertly applied stain. Associations can even commission several colors for their communities to be saved for later replication and use.
We've only just scratched the surface of the power of stain and expert applicative services. Our full white paper below details the use of mineral stain in restorative works. Our paper also further explores the durability of stain and additional stain solutions.
Homeowners Associations and property owners can download our white paper now and learn how a partnership with Nawkaw will empower them to reap the benefits of long-lasting, scientifically-backed color solutions where it matters most!