When the Roman emperor Hadrian ordered the construction of the Pantheon he probably didn't think the building would still be standing today. Yet it does, 1,900 years later. Furthermore, it is complete with the largest unreinforced dome ever built, at 142 feet.
As a building material, concrete has been in constant development for centuries. Reinforced concrete first began to be widely used in the 20th century. That opened up an incredible array of new design and engineering possibilities. 
Architectural concrete, which is both a structural and an aesthetic building element, soon followed. Let's look at what it is and how architects and designers incorporate it today.
What Is Architectural Concrete?
Architectural concrete is integral to the building's structure. And at the same time, it's contributing aesthetically to the building's design.
One of the earliest landmark architectural concrete designs was August Perret's 1902 apartment building. Located at 25 Rue Franklin in Paris and featuring an elegant façade, Parisians widely admired the building. Perret's work influenced reinforced-concrete building design in the years that followed.
Architectural Concrete Today
Advances in concrete formulation and casting give architects and building designers far more structural and design possibilities today. Architectural concrete has seen major advances from finishes and forms to surface treatments and additives. Read on for a brief guide to architectural concrete today.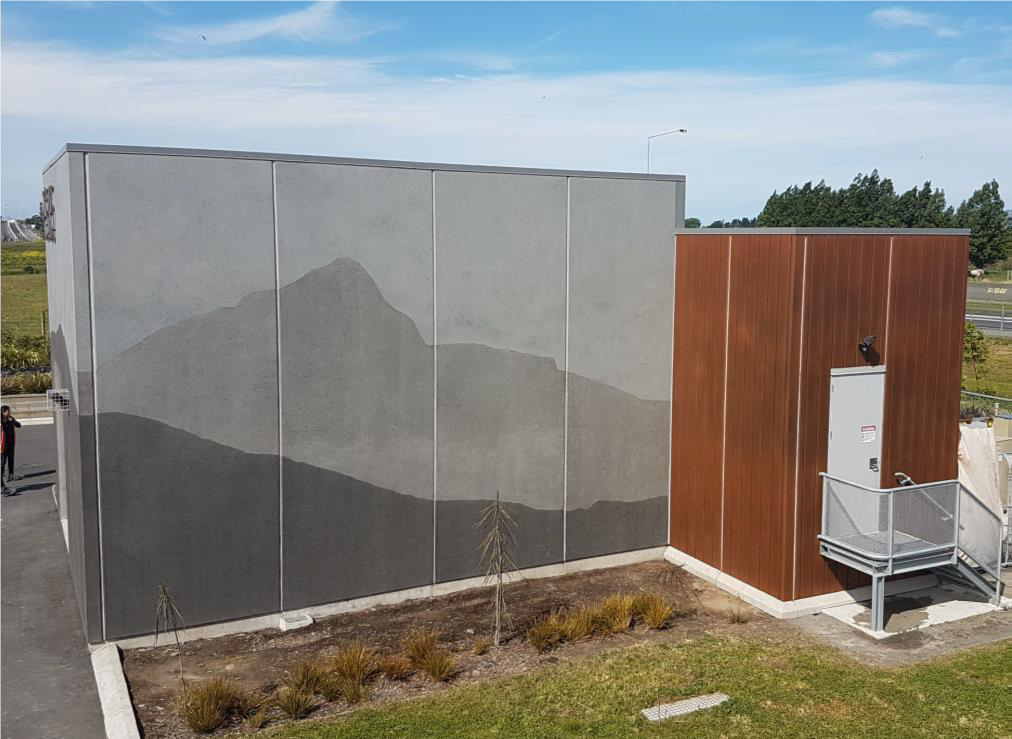 Precasting structural concrete off-site in molds offers several advantages. Concrete wall panels are an example of precasting. Incorporating the architectural elements into the forms allows multiple copies of the same design to be produced.
Using the same molds repeatedly means costs are lower. In addition, controlling quality and consistency is much easier. Pouring the concrete in a controlled environment eliminates the negative effects of changing temperature and humidity. The result is better strength and consistency. 
Precasting concrete requires lead time and planning, of course. The actual construction is faster, though, since the panels are lifted and fit in place in rapid succession.
Pouring concrete onsite requires building individual forms, one for each pour. Then, once the concrete cures, the forms have to be removed, a laborious, time-consuming process.
Glass Fiber Reinforced Concrete
Reinforcing concrete with glass fibers (GFRC) means precast panels can be made larger, lighter, thinner, and more robust. For designers, that opens a world of creative options.
For instance, larger panels mean as many seams don't break up the design. In addition, GFRC panels are lightweight, and their strength let architects use less rigid geometry. With GFRC, structural panels incorporating curves and other elements become feasible.
Adding standard or custom colors to the concrete before casting lets architects draw from an entire palette, creating endless design possibilities.
Architectural Concrete Forms
A stunning variety of surface looks and textures are possible by incorporating various textures, patterns, and shapes into the form. When the concrete is poured, these are imprinted. Architects have created different effects using metal, foam, fabric, plastic, lumber, and plywood. 
Designs that replicate individual boards, which are then stained, giving natural wood appearance, are popular today.
Surface Applied Design Elements
Various techniques let designers achieve different looks and textures with site poured concrete before curing is complete. Examples include brushing, troweling, and mechanically tooling or imprinting the concrete. 
Once the concrete has cured, using surface processing techniques can dramatically alter the concrete's appearance. For example, the cured concrete can be polished, sandblasted, or ground.
Washing or sandblasting, partially eroding the surface, during the curing process are other ways architects incorporate design elements into the concrete.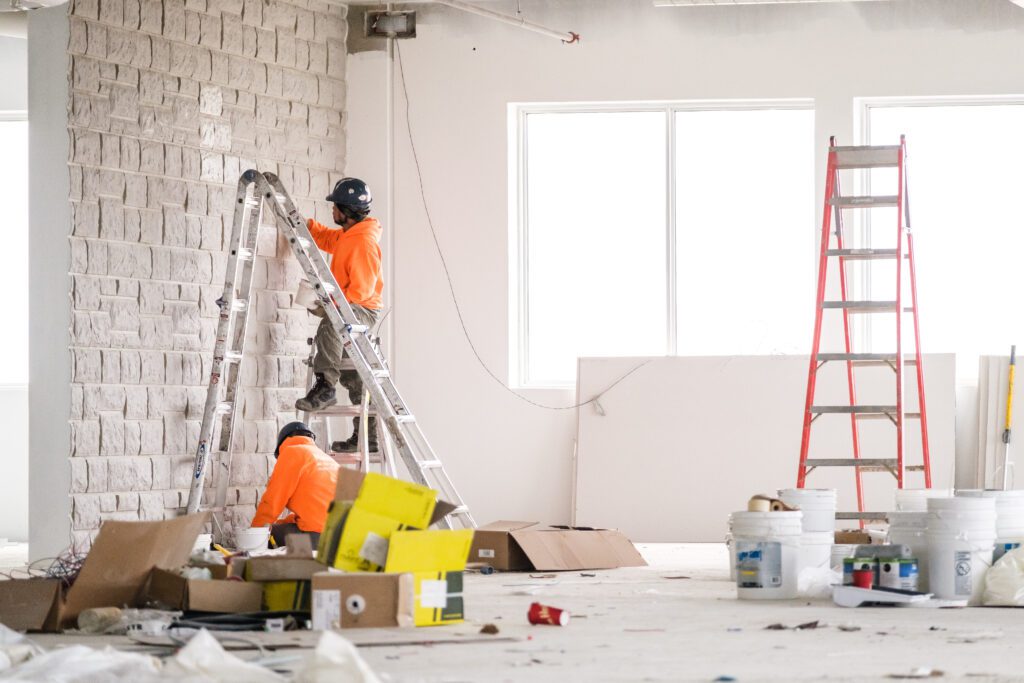 Architectural Concrete Stains
Proven over more than 30 years, architectural concrete stains, like these from Nawkaw, give architects and builders another option in their architectural concrete toolbox.
Unlike more traditional, film-forming coatings, these stains retain concrete's natural ability to absorb moisture and rerelease it as water vapor. That's critical to eliminating spalling, cracking, and surface delamination.
Widely used in new concrete construction, these stains, with zero VOC and 25-year warranties, are equally suitable for masonry. Their unique qualities are similarly useful in renovation, restoration, and preservation projects.
Available in a wide range of standard colors, the stains use inorganic, lightfast pigments and mineral or silicate binders, creating a chemical bond with the concrete. Color choices are limited only by the designer's imagination with custom color matching. The sky's limit is the limit from subtle color washes to semi-transparent applications to completely opaque finishes.
Metallic stains using non-tarnishing metallic pigments are available. These can produce everything from a light wash effect to a solid opaque with an infinite range of shimmering. Customized application processes mean a practically unlimited range of captivating metallic appearances, from consistent gold or silver to deep chiaroscuro, is possible.
It's important to note that these stains are for vertical surfaces only. Achieving the desired appearance does require professional application because of the multiple stains and techniques involved.
Fiber Optics and Concrete
Today's architects are even incorporating visible surface light and color in their concrete designs. How? By embedding fiber optic strands in the concrete as it is poured. Using fiber optic filaments means making concrete appear translucent is another possibility.
Seams and Joints as Design Elements
Butting two or more precast concrete panels creates a visible joint. Working with the form builders, designers can emphasize or minimize the appearance of the joints. The ability to precast very large glass fiber reinforced panels reduces the number of visible seams.
Altering the appearance of surface processed concrete by adding aggregates of different sizes and materials is another design possibility. Adding mica, quartzite, crushed and broken glass, polished river rocks—the options are limited only by imagination—offers stunning effects.
Endless Options for Today's Designers
As skilled as the builders of the Pantheon were, concrete building techniques have come a long way in the past 2,000 years. Today's architects and designers use architectural concrete and stains in ways their predecessors couldn't imagine. The results are dynamic, stunning buildings that capture attention.
Whether your project is new construction, renovation, or restoration, contacting Nawkaw's concrete and masonry stain experts is the first step. They will guide you through the process of bringing your vision to a stunning reality.
Subscribe to the Nawkaw Blog!