Exterior walls need to be extremely durable, withstanding fluctuating temperatures and adverse weather conditions alike.
Masonry and concrete are often selected for this task, as they are some of the strongest building materials available. However, over time they can lose their luster. One of the best ways to restore these surfaces back to their original beauty is by using stain colors.
Masonry has a lifecycle of 150 years if well-kept, and well-constructed concrete can last over a century. This may appear to be a long time, but every building needs maintenance every so often to keep it in good condition.
For example, buildings near the sea often experience white staining over time. This is due to salty water drying on surfaces like brickwork and building up into large patches of white.
If you're considering the use of staining in your next project, then read on to find everything you need to know about stain colors.
There are several reasons to consider using a long-lasting stain for exterior walls. We'll go through each of them now to give you a better sense of why you should consider stain colors for your walls!
Resale Value & Color Options
First off, residential homes constructed with masonry have a much higher resale value in comparison to houses made of other materials. A house that has been freshly stained can also increase the value and curb appeal.
Even though bricks are strong and robust materials, the natural discoloration can make them look tired and in need of repair.
But using masonry stain will ensure that the bricks don't lose their beautiful coloring. It will also ensure that the results last for a long time.
Next, concrete construction can sometimes leave patches or discoloration on the surface. These are unsightly and can be difficult to avoid. Yet, stains in shades of gray can be professionally applied to equalize the color. Or, wholly new colors and textures can be created on the gray surface.
Adjustability & Permeability
Another advantage of using a stain is the ability to customize the intensity of the color. This allows the staining to be semi-transparent or a darker color.
Another benefit is that no matter how rich the color is from staining, porous surfaces like masonry and concrete will still be able to breathe.
Staining is a unique color solution and may cost more in some cases than other types of finishes such as paints. But a perk is that it can last for at least 25 years or longer in many cases. 
This is due to the pores on the wall absorbing the stain deeply rather than only covering the outer surface.
Homeowners or designers that want to retain the original texture of these building materials will find that staining is the ideal option for this.
Painting masonry or concrete is a popular choice in many places, although it may not be the best choice.
The main advantage of using paint instead of staining is the cost, which is cheaper than staining in the short term.
Unfortunately with painting, buildings will need regular top-ups every four to five years. This can add up and become more costly in the long term.
Due to the non-porous nature of paint, walls can become prone to trapping in moisture. Paint can also hide the texture of the surface, creating an unnatural aesthetic.
Because moisture is trapped in the building and unable to evaporate, paint bubbles and peels over time. 
As a result, extra prep work will need to be arranged to clean away the peeling paint once the walls are due for a top-up. Not only is this problematic, but it can also be very time-consuming.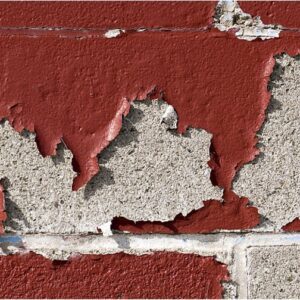 How to Choose a Stain Color
When it comes to selecting the right stain color, sampling a few different ones is an important part of the process. Because there's nothing worse than realizing that the masonry or concrete stain looks nothing like the color on the paper sample.
The original color of the surface, the amount of light, and how the surface absorbs the stain will affect the final color.
Stains comes in several formats. Acid stains are great for concrete floors, but won't work for walls. There are certain stains that work best for masonry or concrete specifically. But generally, an acrylic or mineral stain is going to provide the best result. 
Key things to take note of when choosing a stain color is whether is its shine. Some stains are designed to give metallic shine, while others may be glossy or matte in finish. 
For surfaces that have regular exposure to intense sunlight, it may also be worth considering a photocatalytic system on top of a stain solution.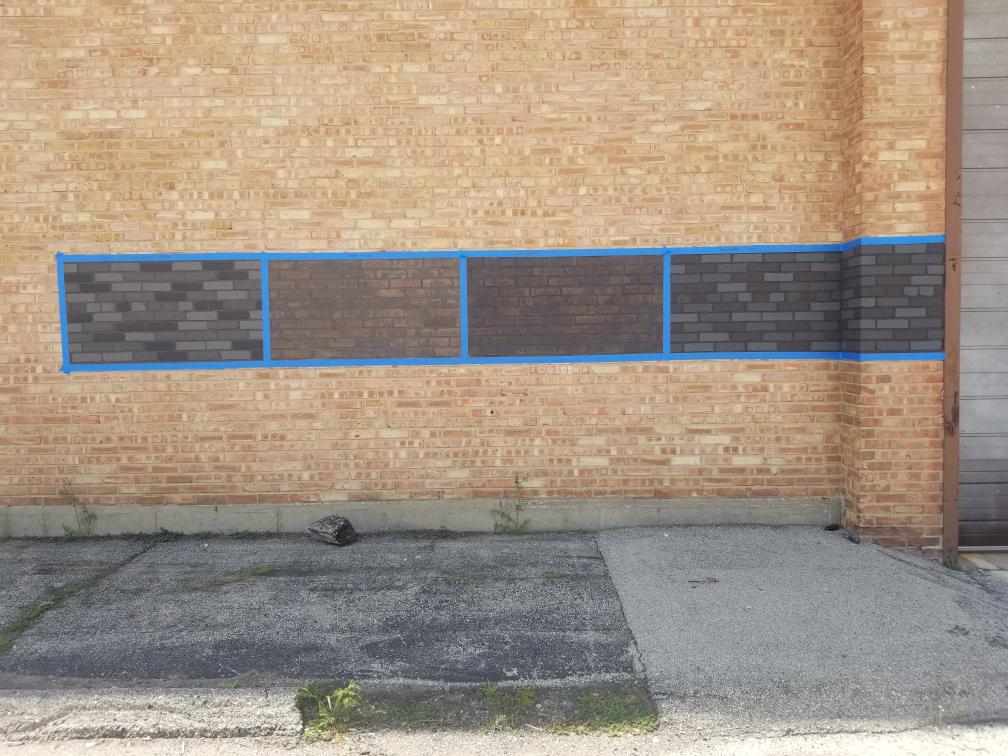 Are Stain Colors the Right Choice?
Overall, staining is a much better option that gives a long-lasting finish and adds value to any home or property.
That being said, staining can work on other surfaces too like concrete and stucco which make it versatile for all types of projects.
Interested in using staining for your next building project? Then contact Nawkaw for a detailed assessment and recommendations on the best options for you.
Subscribe to the Nawkaw Blog!